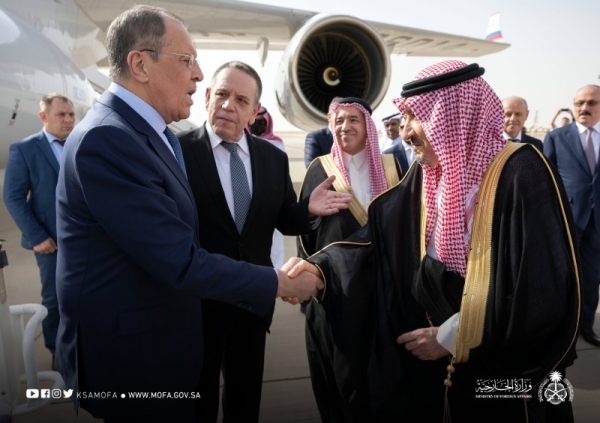 Russian FM arrives in Riyadh for key meetings with Arab counterparts
Russian Foreign Minister Sergey Lavrov arrived in Saudi Arabia for a two-day official visit on Tuesday, according to a TASS reporter.
On Tuesday, the Russian minister is scheduled to hold talks with Saudi Foreign Minister Faisal Bin Farhan and meet with Secretary General of the Organization of Islamic Cooperation (OIC) Hissein Brahim Taha.

On Wednesday, Lavrov is scheduled to attend a joint ministerial meeting of the Cooperation Council for the Arab States of the Gulf and hold bilateral meetings with UAE Foreign Minister Sheikh Abdullah Bin Zayed Al Nahyan and Kuwaiti Foreign Minister Sheikh Ahmed Nasser Al-Sabah.

Lavrov arrived in Saudi Arabia from Bahrain, where he had talks with his counterpart Abdel Latif Al-Zayani, and also held meetings with the King of Bahrain Sheikh Hamad Bin Isa Al Khalifa and Crown Prince Salman Bin Hamad Bin Isa Al Khalifa.