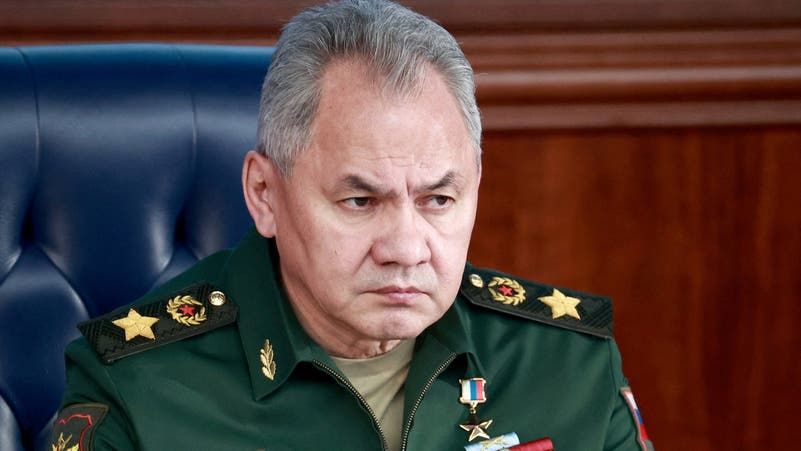 Russia blames drone incident on US spying, vows to react 'proportionately' in future
Russia's defense ministry declared on Wednesday that it will respond "proportionately" to any future "provocations" by the US amid escalating tensions following the drone crash incident. The Russian defense minister blamed the incident on increased US intelligence gathering operations.
"Strategic US drone flights off the coast of Crimea are provocative in nature, which creates pre-conditions for an escalation of the situation in the Black Sea area," state news agency TASS reported. It added: "Russia is not interested in such a development of events, but it will continue to respond proportionately to all provocations."

A US military surveillance drone (MQ-9 Reaper) crashed into the Black Sea on Tuesday after an encounter with Russian Su-27 fighter jets in international airspace. This was the first such incident between Washington and Moscow since the latter launched its invasion of Ukraine in February 2022.

The US and Russian offered different versions of events, diverging over the cause of the drone's crash. The US maintains that one of the Russian Su-27 jets clipped the propeller of the drone which led to the crash. Russia denies any physical contact between its jets and the drone and says the drone's "sharp maneuvering" caused the crash.

US Secretary of Defense Lloyd Austin held on Wednesday a phone call with his Russian counterpart Sergei Shoigu to discuss the drone incident, the first such top-level contact between the two in over five months. The Pentagon said Austin discussed the "unprofessional, dangerous, and reckless behavior" of Russian pilots in international space and stressed that the US "will continue to fly and to operate wherever international law allows."

At the other end of that call, Shoigu blamed US "increased intelligence activities against the interests of the Russian Federation" and the "non-compliance with the restricted flight zone" as the reasons for the drone incident, TASS reported.

Moscow's diplomats had warned US officials against violating its territorial waters and airspace. Russian Foreign Minister Sergei Lavrov said that the US was "ignoring" the fact that Russia had established airspace restrictions in the Black Sea region after it launched its war on Ukraine.