The campaigner at the centre of the Buckingham Palace racism row has said the encounter was an "abuse".

In a series of damaging new allegations, Ngozi Fulani, chief executive of domestic abuse charity Sistah Space, said Lady Susan Hussey, the Prince of Wales's godmother and a lady-in-waiting to the late Queen, was trying to make her "denounce her British citizenship". And she dismissed attempts to blame the 83-year-old's age for the conversation, which has led to the veteran aide's resignation from the royal household and an apology from the Palace.

She said: "Let us be clear what this is. I've heard so many suggestions about her age and stuff and I think that's a kind of disrespect because once I established that she appears to be of sound mind and that this is what it appears to be, then I have to really question how this can happen in a space that is supposed to protect women against all types of violence. Although it's not physical violence, it is an abuse."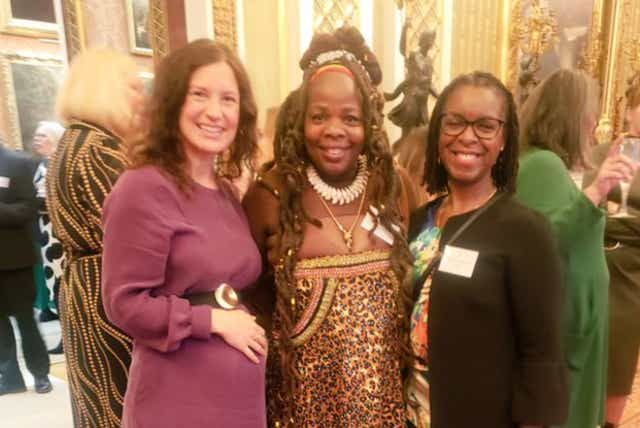 Ngozi, centre, at the event
Ms Fulani was questioned about her background at an event at Buckingham Palace on Tuesday hosted by Queen Camilla to highlight violence against women and girls. She said she felt "violated" after being "interrogated" by Lady Susan about what country she came from, despite being born in the UK and stating multiple times that she was.
She told BBC Radio 4's Today programme: "There were three of us just standing there completely stunned. I know that if you invite people to an event against domestic abuse and there are people from different demographics I don't see the relevance of whether I am British or not British. I am very proud of my African heritage— I make that clear. This is like the Windrush thing to me, you are trying to make me unwelcome in my own space."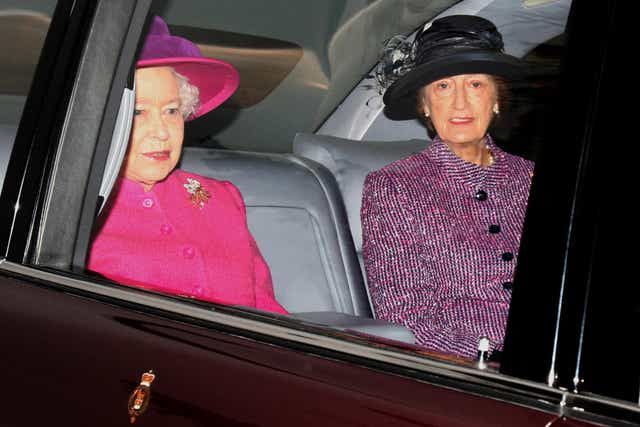 The late Queen Elizabeth II, and her lady in waiting, Lady Susan Hussey
The comparison with the 2018 Windrush scandal, which saw the Government apologise over the treatment of Commonwealth immigrants who came to the UK as children, will alarm Palace officials already sensitive to claims of institutional racism from Meghan, the Duchess of Sussex. Ms Fulani later told ITV's Good Morning Britain that Lady Susan also touched her hair during the interaction.

Describing the incident, she said: "I was stood next to two other women — black women — and she just made a beeline for me, and she took my locks and moved it out of the way so that she could see my name badge. That's a no-no. I wouldn't put my hands in someone's hair, and culturally it's not appropriate."

Asked whether there could have been a mix-up over what Lady Susan was saying during their conversation, Ms Fulani added: "This went on for some time... Because she kept asking the same question, she questioned whether it was because she couldn't hear me. You have to consider so many things when you are talking to someone who may be older than you. I wanted to make sure.

"But it soon dawned on me very quickly that this was nothing to do with her capacity to understand but this is her trying to make me really denounce my British citizenship."

After Ms Fulani posted a summary of the exchange on Twitter yesterday, Lady Susan resigned from the royal household and apologised after making the "deeply regrettable comments".

A spokesman for the Prince of Wales went further, saying the comments were "unacceptable" and that "racism has no place in our society".

Ms Fulani said Buckingham Palace has not yet contacted her but she would accept an invitation to discuss it with them. Lady Susan is the widow of the former BBC chair Sir Marmaduke Hussey and was a close confidante of the late Queen.