Sailors around the world have sent traditional Royal Navy tributes to mark the Queen's Platinum Jubilee.
Those on deployment in the Gulf of Oman, on patrol in the Atlantic, safeguarding home waters and undergoing training at UK bases have marked her 70-year reign.

The Britannia Royal Naval College, and various vessels including HMS Queen Elizabeth paid tribute.

Members lined up on parade grounds and flight decks to mark the occasion.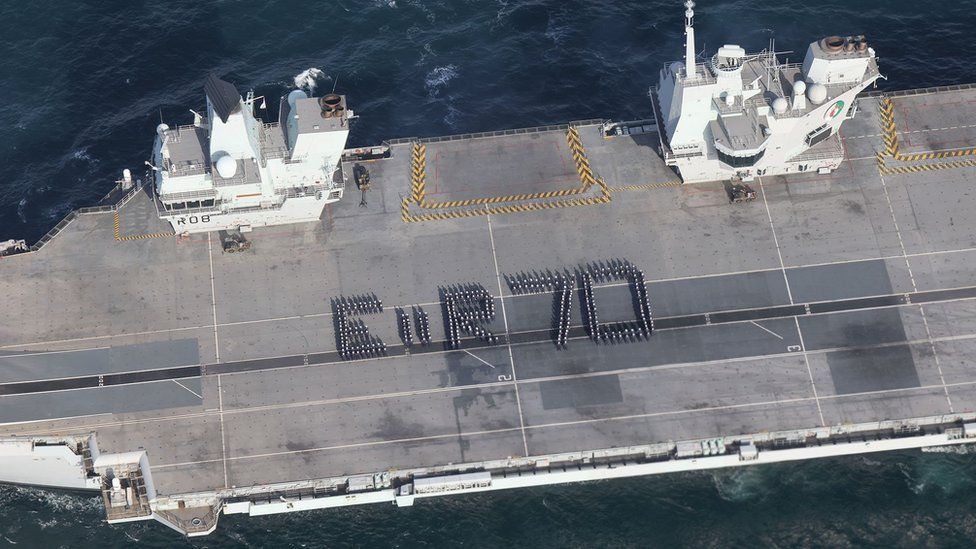 More than 300 sailors on board HMS Queen Elizabeth formed ER 70

The Britannia Royal Naval College in Dartmouth said it had "personal and emotional ties" with the monarch, and members paid tribute on the parade ground in front of the college.

Capt Sarah Oakley said: "On behalf of all the officers, cadets and staff at the college, I send our warmest and most sincere greetings to Her Majesty as she celebrates her Platinum Jubilee."

More than 300 sailors on board HMS Queen Elizabeth, located off the south coast of England, formed ER 70 on its flight deck.

Commanding Officer Capt Ian Feasey said: "Each of us that has the honour to serve in HMS Queen Elizabeth takes inspiration from our sponsor, Her Majesty the Queen, who has dedicated her life to service and duty.

"These selfless qualities are central tenets of our ship's ethos and the Royal Navy."

A total of 250 sailors on board were also presented with Platinum Jubilee medals, awarded to those with more than five years' service.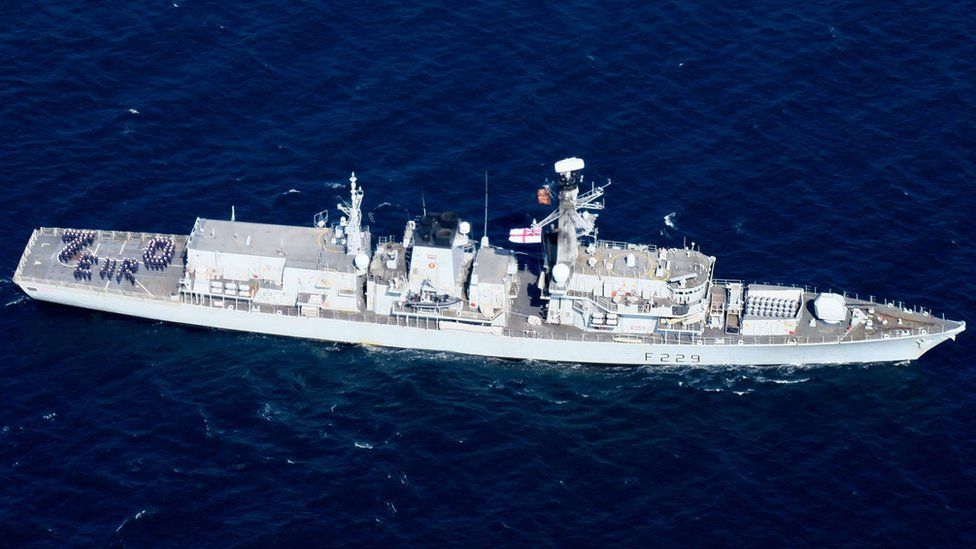 More than half of the crew of HMS Lancaster, on patrol in the Atlantic, formed on its flight deck to make its tribute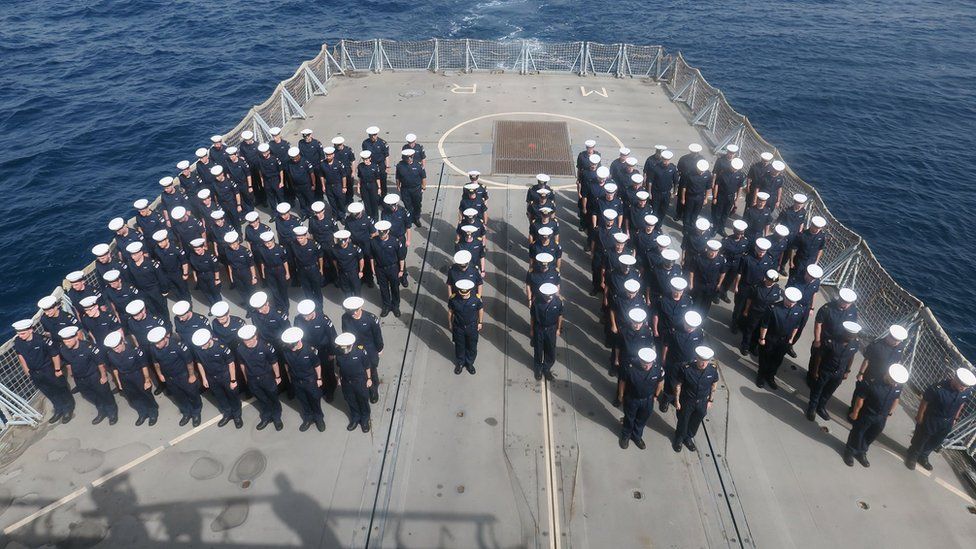 HMS Montrose joined in the celebrations upon return from the Gulf of Oman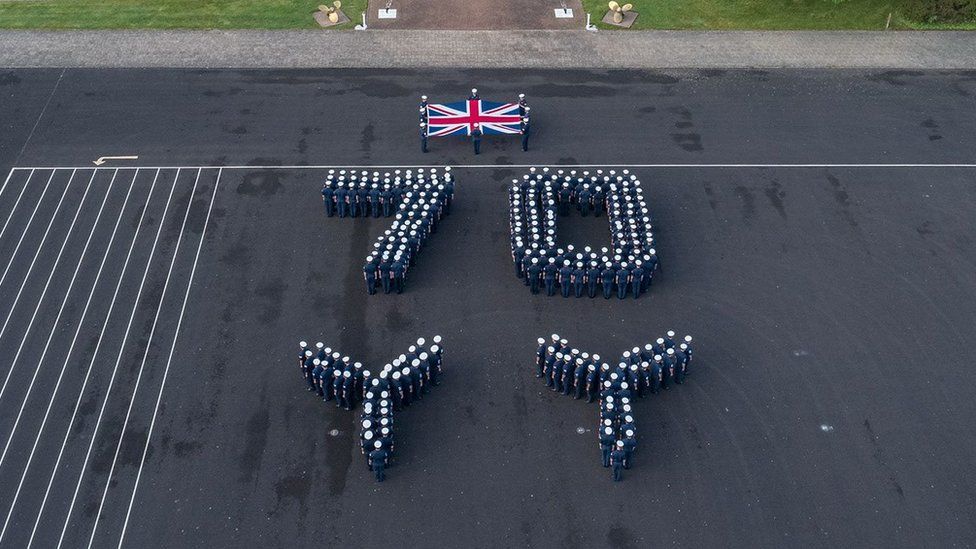 At HMS Sultan in Gosport trainee Royal Marines formed a 70 and two large propellers