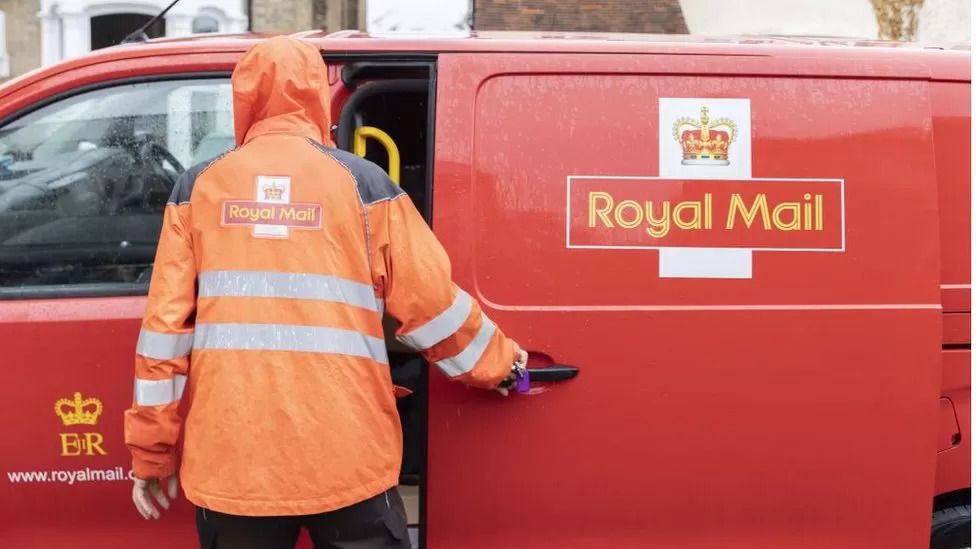 Royal Mail says people should send Christmas post early
Royal Mail has asked customers to post Christmas mail earlier than usual due to strike action by postal workers.
It has brought forward the final suggested date for sending second class post to 12 December from 19 December, and for first class to 16 December from 21 December.

Six days of strike action by CWU union members are due in December as part of a dispute over pay and conditions.

Royal Mail said it was trying to keep mail moving in the busy festive period.

It has also brought forward the final recommended date for sending international mail to 3 December from 10 December for places including Greece, Eastern Europe and Turkey.

Members of the CWU union are due to strike on 9, 11, 14, 15, 23 and 24 December.

Nick Landon, Royal Mail's chief commercial officer, said the CWU was "striking at our busiest time, holding Christmas to ransom for our customers, businesses and families across the country".

He apologised for any disruption, and said Royal Mail was asking customers to post early "to help us deliver Christmas".

Laura Joseph, Post Office customer experience director, warned that "December 12 is now likely to be even busier in Post Office branches as customers race to take advantage of the cheaper [second class] postage" and she urged people to post parcels as soon as possible.

The CWU has been approached for comment.

About 115,000 CWU members are taking part in the dispute, which is partly over pay.

The union says the latest Royal Mail pay offer of 9% spread over two years lags behind the pace of price rises, which is currently more than 11%.

Royal Mail's pay offer is also tied to changes to working conditions including start times and compulsory Sunday working which the CWU has described as the "Uberisation" of the postal service.