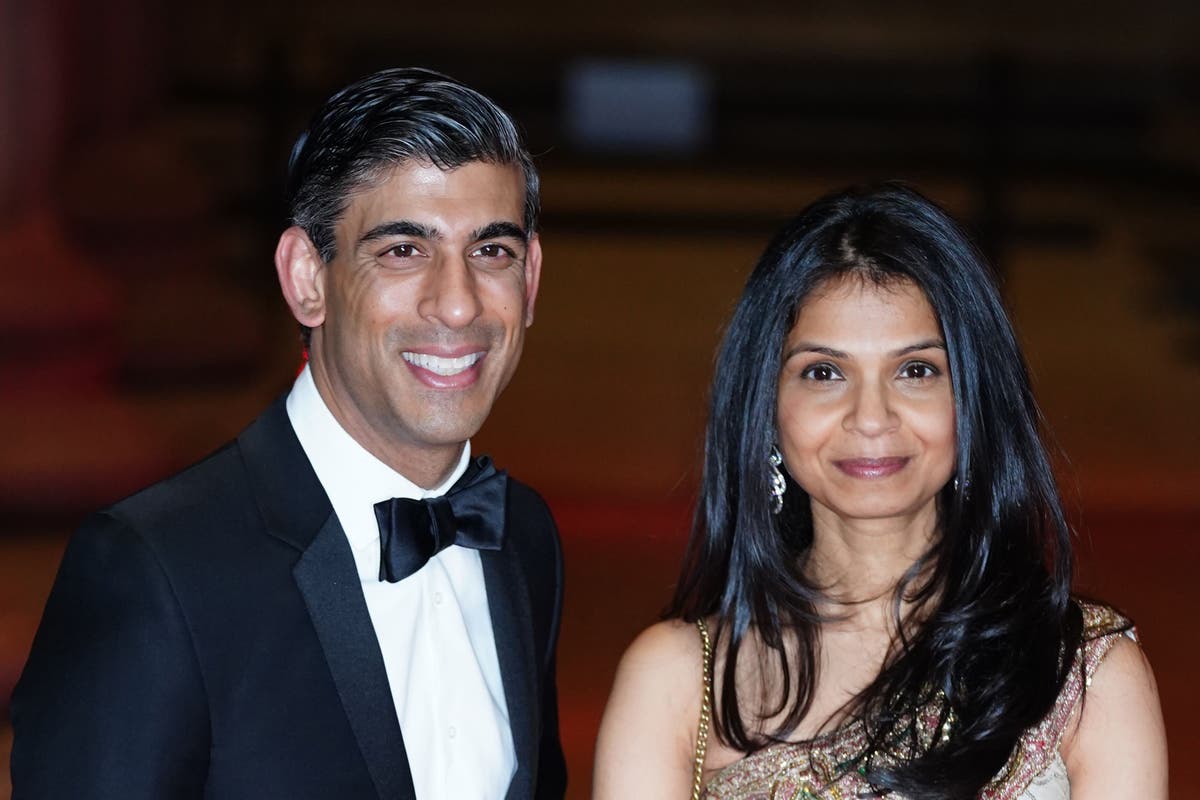 Rishi Sunak's wife Akshata Murty lands £7 million payout ahead of budget cuts
Akshata has collected £35 million in Infosys dividends since 2020
The Sunak family finances received a £7 million boost today as dividend payments go out from the Prime Minister's father-in-law's IT business.

Rishi Sunak's heiress wife Akshata Murty is a 0.93% shareholder in Bangladore-based Infosys, which distributes its half-year dividend to investors today.

Since 2020 she has now collected £35 million in dividends. Her stake in Infosys, co-founded by her father NR Narayana Murthy in 1981, is worth £594 million, according Refinitiv data.

The payment comes a week before the Autumn Statement is expected to unveil deep cuts in public spending. Chancellor Jeremy Hunt's current plan includes budget cuts totalling at least £35bn and tax rises of up to £25bn, newspapers the Guardian and the Telegraph reported on Sunday.

Sunak's staggering wealth came under scrutiny during his battle with Liz Truss over the summer to become leader of the Conservative party. The former Goldman Sachs employee rejected claims that his wealth made him out of touch with voters.

At a leadership hustings event in Darlington, Sunak said: "I think in our country, we judge people not by their bank account, we judge them by their character and their actions. And yes, I'm really fortunate to be in the situation I'm in now, but I wasn't born like this.

Sunak's connections with Akshata's father Narayana Murthy make him the richest-ever prime minister. Narayana Murthy is the founder of Indian IT company Infosys. His wealth is valued at $4.5 billion (£3.9 billion) according to Forbes. Infosys now has a market cap of around £67 billion.

Murty and Sunak, who married in 2009, own a string of luxury properties worth an estimated £15 million, from a Pacific Ocean facing penthouse apartment in celebrity enclave Santa Monica, to a rambling Georgian manor house in North Yorkshire.

In London, they own two properties including a five-bedroom mews house in Kensington and pied-à-terre apartment in South Kensington's Old Brompton Road.

Murty pays tax on all her worldwide income, after agreeing to surrender her 'non-dom' tax status in April following pressure from Labour who demanded an explanation for her non-dom status.

Downing Street did not respond to a request for comment.