Ricky Gervais gave a candid rundown of his last eight hours and shared gruesome details of an illness that left him 'not well' to say the least.
The 61-year-old comedian updated his Twitter followers on his severe illness and admitted he had just suffered through the 'worst' hours of his life.

He offered an in-depth analysis of his symptoms that left nothing to the imagination as he explained that he was extremely sick.

In a tweet that garnered over 1.3million views, the After Life star penned: 'I'm not well today.

'In fact I'd say I just lived through the worst 8 hours of illness of my life.

'Severe abdominal pains, vomiting every time I moved, (but only tiny bits of bile), hot sweats and chills, oh, and I really want to know who planted the 12 gravy bombs up my a**e [sic].'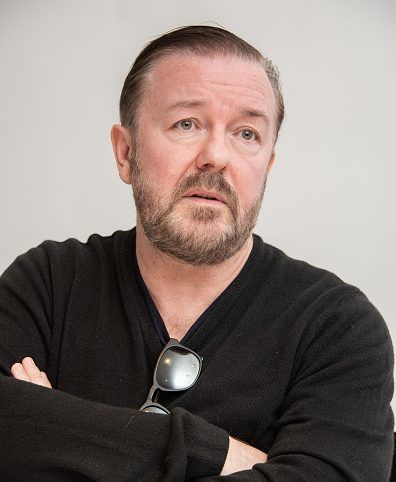 He explained his symptoms in detail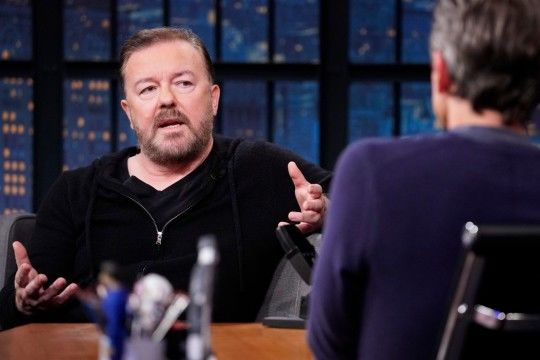 The star said he had been severely ill for the last eight hours
Fans offered their virtual support and well wishes underneath the social media post and expressed their concern for the A-lister.
One wrote: 'You need JESUS [sic],' to which the funnyman responded: 'Does he clean bogs?'
Another offered: 'Oh that's not good. Worse than when you hurt your back and had to pee in a beer bottle for Jane to empty?'
'Oh dear, that's terrible! Sounds like food poisoning Ricky. Drink plenty of water and stay in bed. Probably from the traveling or something. Take care [sic],' was a Twitter user's advice following the upload.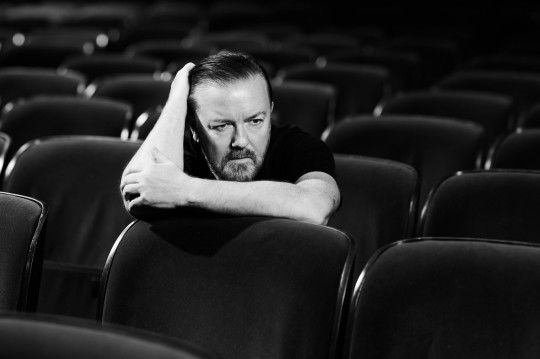 He revealed he was throwing up and replied to fans in the comments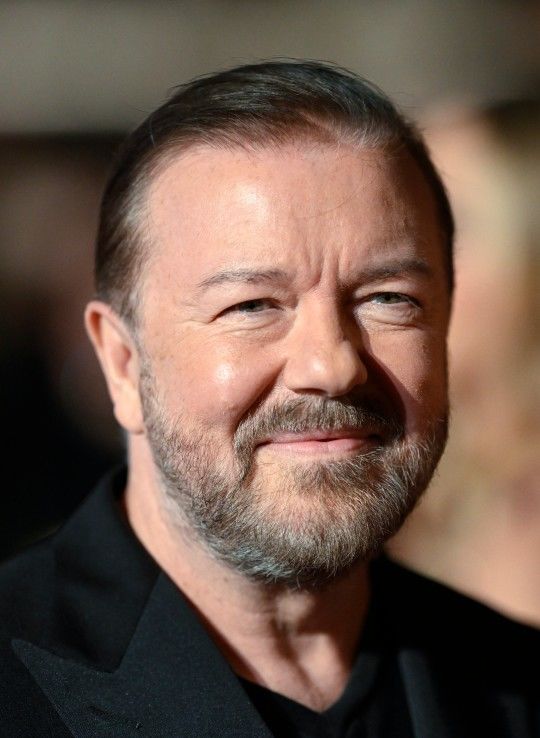 He recently performed at the Hollywood Bowl

A fan also joked: 'I CANT WAIT TO SEE HOW RICKY WORKS THIS INTO SEASON 47 OF AFTERLIFE… [sic].'

News of his illness came after the star paid tribute to booking out The Hollywood Bowl for a performance of his Armageddon World Tour.

Sharing snaps of the full arena, he revealed his pride at managing to secure the iconic venue and take the stage earlier this week.

Ricky wrote a sweet caption to commemorate the moment that read: 'I can't even imagine what my mum would think about me playing The Hollywood Bowl in Los Angeles.

'I hope she would be horrified by the language, tell me I looked fat, and be secretly proud [sic].'

The stand-up show will be taken around the world over the course of the coming months and into 2024.