"Very decisive" or "bog standard"? Robbie Smith on what what we can expect from the new health secretary
Welcome to the deep end, Sajid Javid. You've only got a backlog of 4.7 million patients needing hospital treatment, a £20 billion social care timebomb and the small matter of a global pandemic. But where exactly has Javid been for the past year after the Cummings psychodrama that marked his period as chancellor?

Well, he certainly hasn't sat idle since he resigned in February 2020. In order to take this new job, Javid has just had to give up two roles, one with a bank that earned him a cool £300,000 a year on top of his £70,000 MP's salary. He has also been thinking about pandemic preparedness. In his capacity as a senior fellow at Harvard he has been researching lessons to be learned by governments and business from Covid. He spoke at a webinar about it with Kate Bingham, who was chairwoman of the vaccine taskforce.

One MP says they are excited to have The Saj back, adding: "One of the reasons he's got where he's got is he was a banker… you don't get into institutions like that without being able to ask the tough questions." A former special advisor agreed: "He's quite corporate, but on the plus side he's very decisive." That could have an impact on sticking to the reopening date.

When Javid left No 11 (after Boris Johnson's volatile aide demanded Javid sack all his special advisors) he moved back home to Parsons Green, where he lives with his wife Laura, four children and cockapoo Bailey.

It took some getting used to being back in west London, he has said, but now almost all of the family are OK with it. "Bailey probably misses Dilyn, they got quite close," Javid says.

As well as making money and spending time with his family, Javid has also been working on issues he dealt with as home secretary. Last year he chaired an inquiry by the Centre for Social Justice (CSJ) into child sexual abuse.

On Parliament's backbenches, other than a brief rebellion against the Government over Johnson's Internal Market Bill, Javid has had kept his head down and toiled away.

That's par for the course for industrious Javid, whose work ethic he inherited from his father. Abdul Javid came to Britain from Pakistan in 1961 with just a pound in his pocket and was known as "Mr Night and Day" for his long hours. Javid grew up in a flat on a Bristol street once called "Britain's most dangerous road".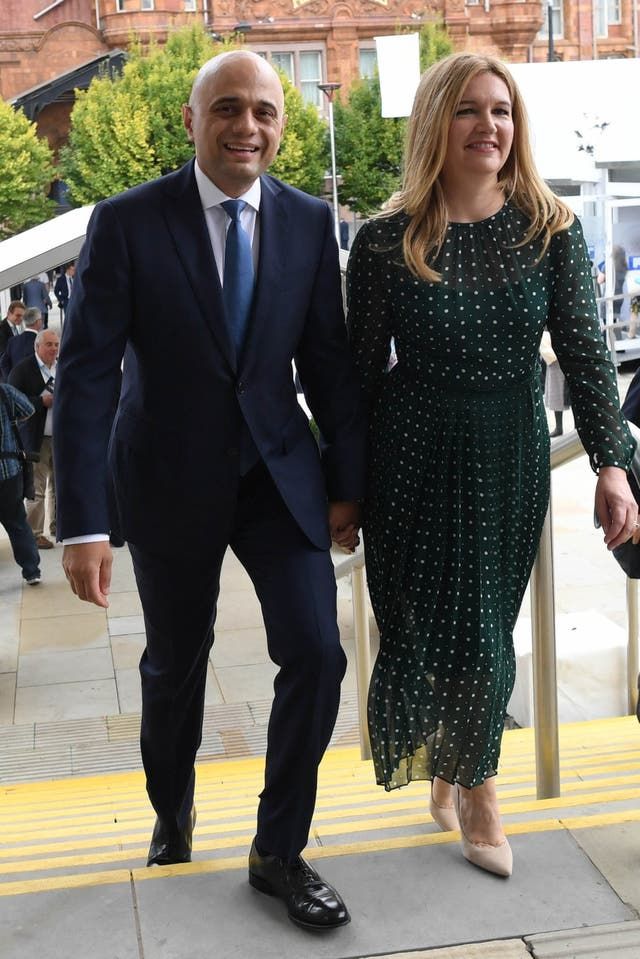 Sajid David and wife Laura
From there he went to Exeter university, where he fell in with a coterie future Tory stars. He was friends with Robert Halfon and David Burrowes, both later MPs, and Tim Montgomerie, the commentator and co-founder of Conservative Home and the CSJ. When they weren't watching Star Trek, they were turning their university Tory association into "a guerrilla fighting force" and taking the NUS to the European Court of Human Rights.

Javid also found time for romance. He met his wife when he was 18. She is responsible for his razored scalp. "She told me bald men look a lot sexier," he said.

After university, a slick ascent through the rungs of international banking led to millions in the bank and a wealth of experience. Although selected as a Parliamentary candidate in Brent North in 1998, he withdrew — "no one knew why", one Tory MP tells me — and didn't return till 2010. But from then on his rise was rapid. Within four years of becoming an MP he was Culture Secretary. A string of other roles, Business Secretary, Communities Secretary and Home Secretary, followed. In 2019 he was made Chancellor of the Exchequer and his remarkable rise was encapsulated by his address to his mother in Punjabi at the Tory conference of that year. The only blots on his copybook were two failed leadership bids.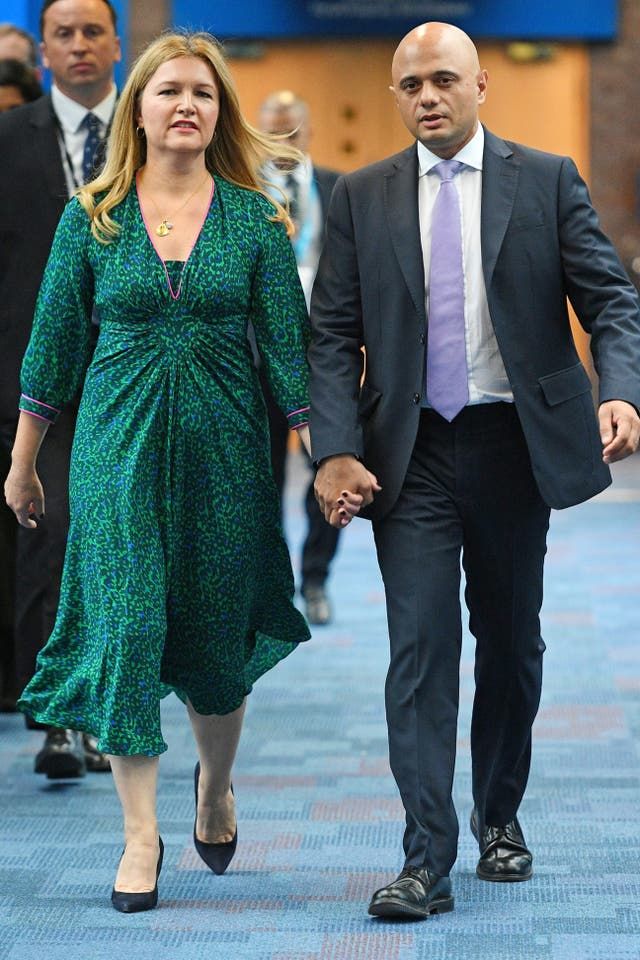 On the home front, he ringfences Sundays to spend with his family and was recently the hero of the hour when the hamster went missing. He laid pieces of foil around the house and stayed up all night listening for the sound of claws. It worked.

But it's not all sunny in Saj-land. His appointment as Health Secretary has ruffled feathers. Dominic Cummings branded Javid "bog standard" and said his appointment was "awful for the NHS". That aside, the overall impression is of a driven politician with a strong moral code.

The Saj is back, he's hard to sack, and he's a bonafide Tory big beast.