A group of world-renowned historians have written to the government opposing plans to house asylum seekers at a historic air base.
Earlier this month, West Lindsey District Council confirmed RAF Scampton in Lincolnshire was being considered as an asylum centre by the Home Office.

The airfield was the HQ of the famous World War Two Dambusters 617 squadron.

But historian James Holland said there were other less historically important sites to house migrants.

The World War Two expert said Home Secretary Suella Braverman would have the letter, signed by "a raft of historians and broadcasters", by Monday.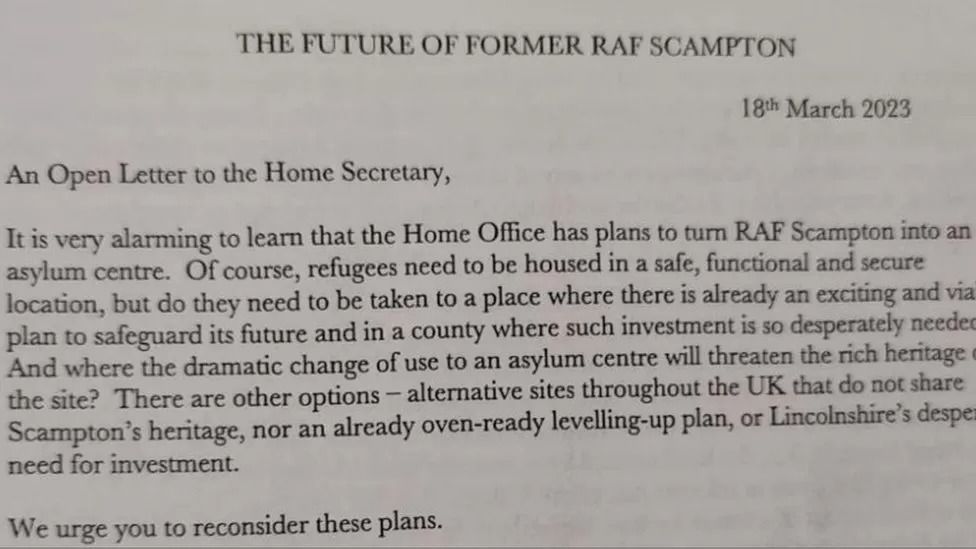 A letter signed by 40 historians has urged the Home Secretary to rethink any plans to house asylum seekers at the former RAF Scampton

The station was home to the Royal Air Force Aerobatic Team - the Red Arrows - and was where 617 Squadron, the Dambusters squadron, was officially formed on 23 March 1943.

The Dambusters squadron took part in raids over Germany in World War Two and breached Germany's Mohne, Eder and Sorpe dams.

Mr Holland said the open letter's 40 signatories included Sir Antony Beevor, Dan Snow, Sir Max Hastings and Professor David Edgerton.

He said there were "so many places around the country where asylum seekers could be housed with the kind of sensitivity and care that they absolutely need".

"But it just doesn't have to be on one of the richest places in terms of history and heritage in the country for aviation," he added.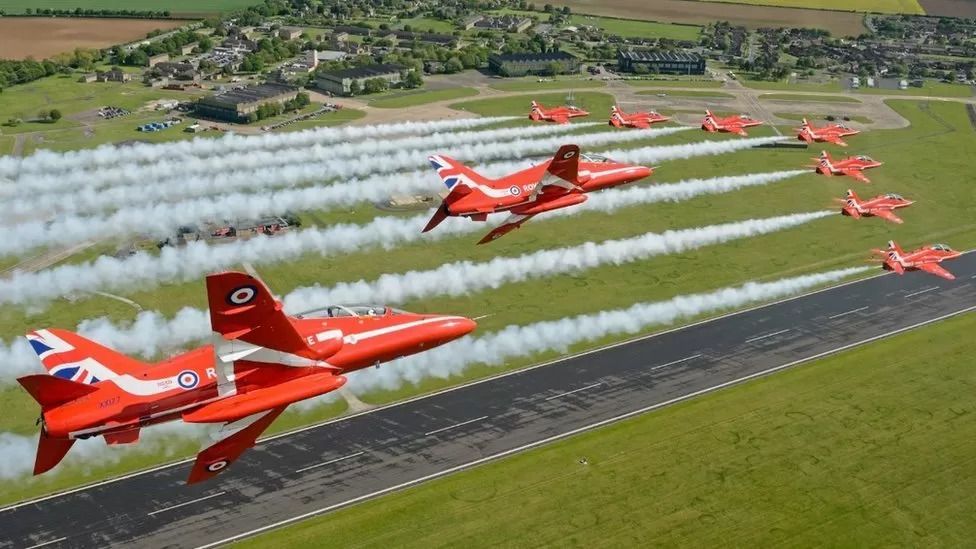 The Red Arrows were a familiar sight in the skies around RAF Scampton for more than 20 years

The letter describes RAF Scampton as "a hub of innovation from Barnes Wallis' bouncing bombs to the low-level precision by the Dambusters".

It said the "dramatic change of use to an asylum centre" could threaten the "rich heritage" of the site.

It added the base could once again become an innovation centre for future generations of engineers if "action was taken to quickly" to implement a proposed regeneration scheme for the site.

News the site could be used to house migrants emerged on 8 March when Conservative MP Sir Edward Leigh said he had been told civil servants were working on plans.

A Home Office spokesperson said: "We have always been upfront about the unprecedented pressure being put on our asylum system, brought about by a significant increase in dangerous and illegal journeys into the country.

"We continue to work across government and with local authorities to look at a range of accommodation options and sites but the best way to relieve these pressures is to stop the boats in the first place."