The Queen has attended the final night of an equestrian extravaganza show to celebrate the Platinum Jubilee.
The 96-year-old was met with a standing ovation as she arrived in the castle arena at the Royal Windsor Horse Show.

Celebrities including Tom Cruise, Helen Mirren and Katherine Jenkins appeared in the open air celebration.

It has been running since Thursday night and is the beginning of celebrations to mark the Queen's 70-year-reign.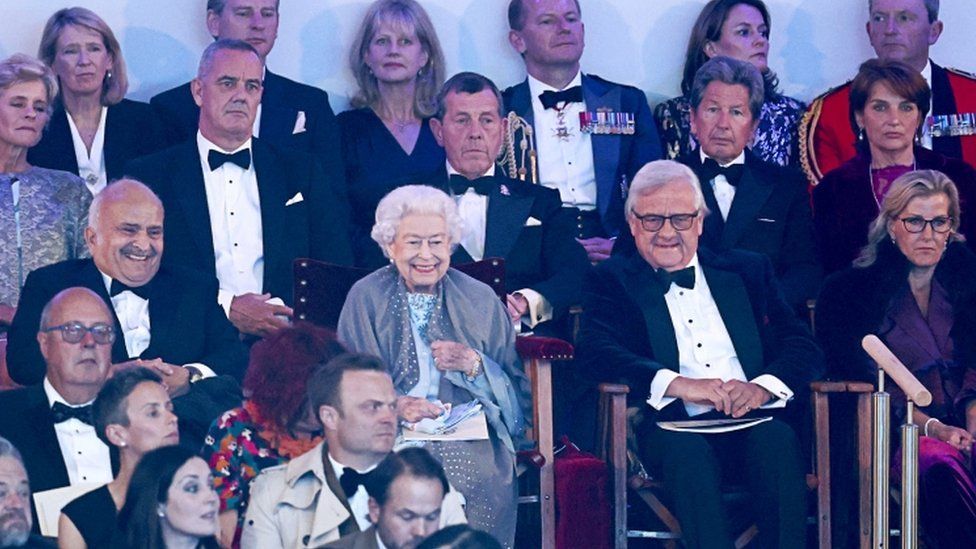 The Queen and the Countess of Wessex have attended the 90-minute performance at the Royal Windsor Horse Show

The crowd cheered as the smiling Queen arrived and made her way to the royal box, accompanied by the Earl of Wessex.

She has mobility problems and has had to cancel a number of recent public appearances.

The Queen was spotted on Friday at the horse show, where one of her own horses was announced as a supreme champion.

On Tuesday, she missed the annual reading of the Queen's Speech for the first time since 1963.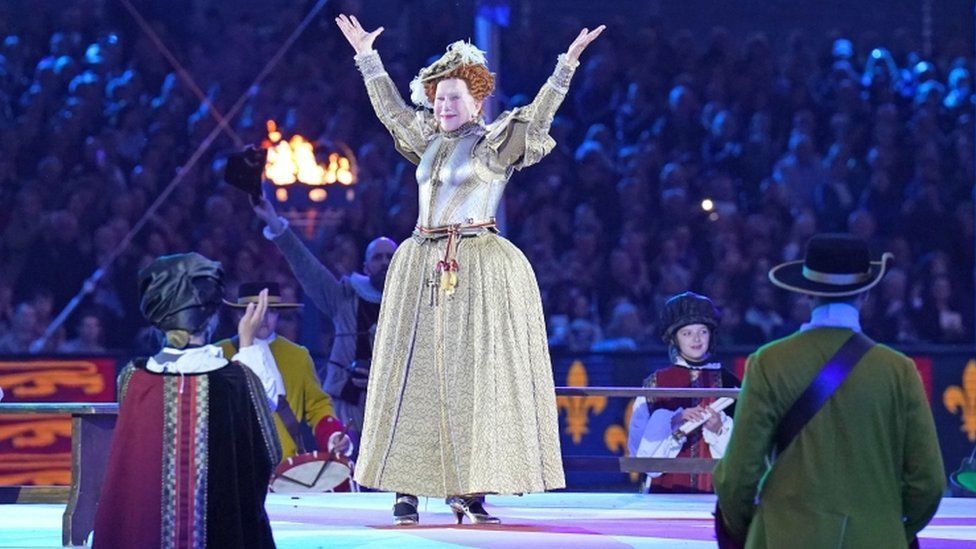 Dame Helen Mirren, playing Queen Elizabeth I, was among the stars featured in the show

The show, called A Gallop Through History, features more than 500 horses and 1,000 performers.

Billed as a "personal tribute to our monarchy", the production takes the audience through more than five centuries of history.

It features international and national military, equestrian and dance displays.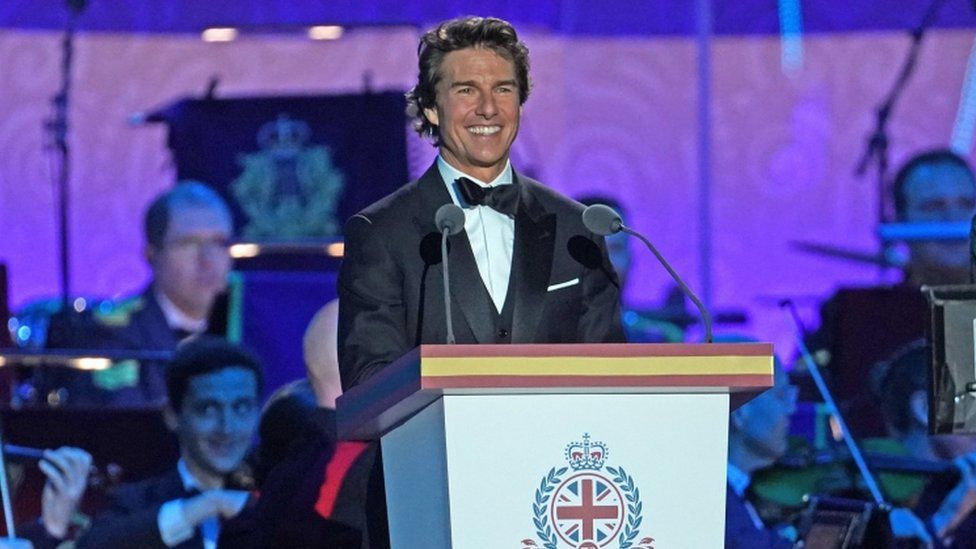 Tom Cruise announced a performance by the King's Troop Royal Horse Artillery at the performance

Tom Cruise announced the performance of the King's Troop Royal Horse Artillery as "one of the most enthralling, thrilling, heart-in-mouth displays".

The Trinidad and Tobago Defence Force's steel drum troupe performed a rhythmic version of Abba's Dancing Queen - which the Queen appeared to enjoy.

She was also seen clapping during a traditional display from the Royal Cavalry Oman.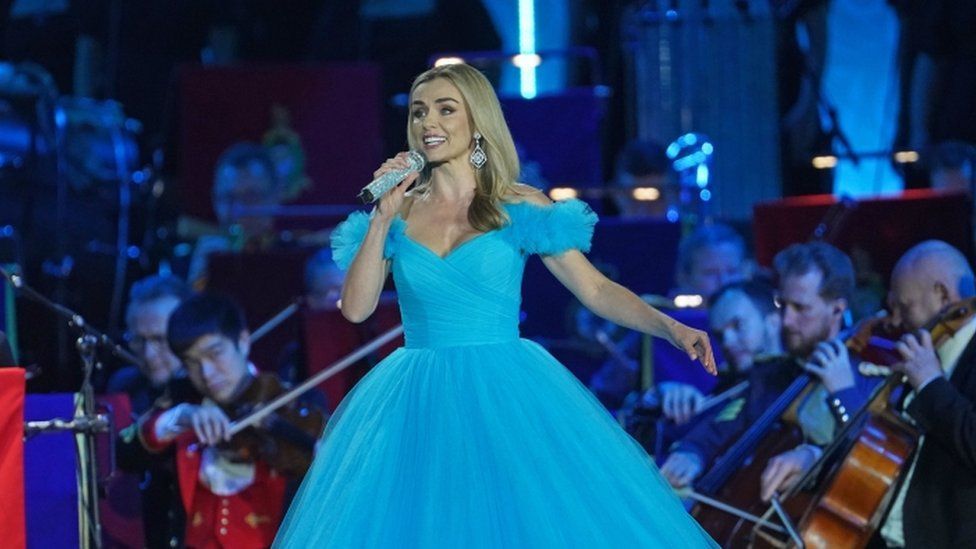 Katherine Jenkins performed at the show held at the arena close to Windsor Castle