A school attacked over its toilet policy has revealed staff have been abused and threatened with violence.
Crowds gathered outside The Farnley Academy on Monday to protest after a TikTok-influenced trend encouraged children to vent against school rules.

Outside the gates, pupils chanted "let us wee" in response to claims students were subject to strict loo rules.

In a letter, head Chris Stokes said threats to staff would not be tolerated.

A 16-year-old pupil of the Leeds school told the BBC that he felt his "human rights are being taken away".

One 15-year-old girl said: "They have put glass doors on the toilets and they don't let you go during lessons."

Another girl, also 15, said: "You can't control your bladder. They need to change the rule because it's affecting all the students."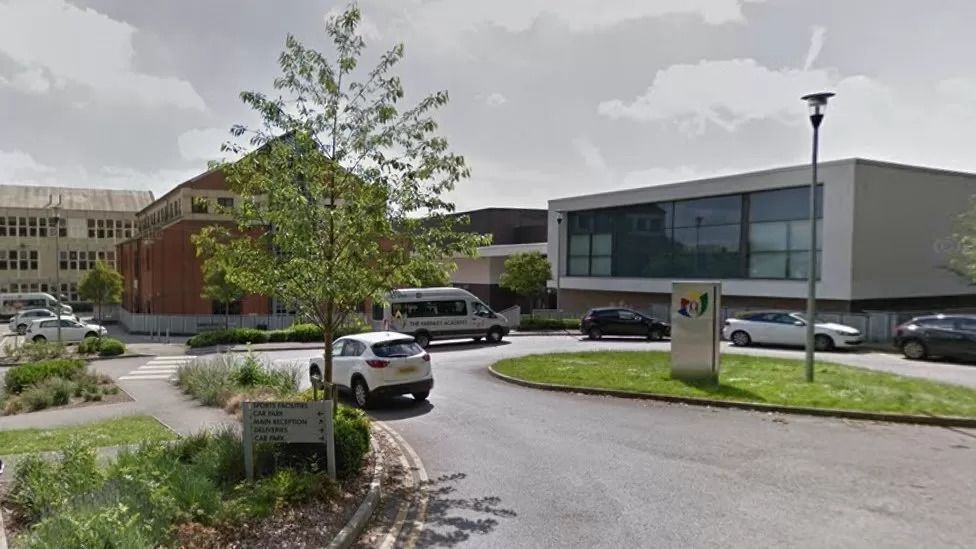 Some comments directed at school staff were said to be "highly abusive, upsetting, and frankly abhorrent"

Commenting on Facebook, one parent claimed staff were refusing pupils access to toilets during lessons, leading to long queues at breaks.

Another said her son was complaining of stomach ache as a result of "holding his bladder".

Mr Stokes, in his letter, insisted pupils could still use a designated toilet block during lessons, if necessary.

Sir John Townsley, chief executive of The GORSE Academies Trust, which runs the school, later clarified: "Though we do, when necessary, allow children to use toilets during lesson times we strongly encourage our pupils to use the toilets before and after school and during break times."

Allowing pupils to go to the toilet whenever they choose would impact on learning and cause "safeguarding" issues, he added.

He said staff were "taken aback" by the reaction from some parents.

'Frankly abhorrent'

Sir John added: "We know that the background to this is a national TikTok campaign which is directly connected to events portrayed in a TV programme supposedly depicting life in schools today."

Meanwhile, Mr Stokes warned "freedom of speech does not extend to threats of violence", and said those issuing them would be reported to the police.

He described some of the comments he had read on social media as "highly abusive, upsetting, and frankly abhorrent".

Parents also took to social media to complain about the school's uniform policy and mobile phone restrictions.

Sir John said allowing pupils to use mobile phones routinely in school would "result in behaviours which are not only unacceptable", and added its uniform policy was an integral part of the school's identify.

Time was being set aside on Monday for pupils to write down their views on the toilet policy, the school added.