A report into allegations Home Secretary Priti Patel bullied staff is "with" the prime minister, a former head of the civil service has said.
Sir Mark Sedwill said Boris Johnson "needs to reflect and make a decision" following a fact-finding review led by a senior civil servant.

A Cabinet Office inquiry was launched eight months ago into the allegations, which Ms Patel denies.

A spokesman for the PM said he was not yet ready to publish the findings.

The spokesman added that the probe into Ms Patel's behaviour - which was launched when Sir Mark was cabinet secretary - was an "ongoing process".

Labour has previously called for the report to be published "without further delay," claiming trust in politics has been undermined as a result.

An official investigation into the facts of Ms Patel's behaviour was launched in March, when Sir Mark was in charge of the UK civil service.

The probe was launched to investigate whether she had breached the ministerial code - the official rulebook for government ministers.

In February, Sir Philip Rutnam, the top civil servant in the Home Office, resigned, saying he had been the target of a "vicious and orchestrated briefing campaign".

He is pursuing an employment tribunal claim for constructive dismissal.

'Still in train'

Sir Mark said Mr Johnson had begun consulting his independent adviser on ministers' interests, Sir Alex Allan, about the fact-finding review by the time his left his post in September.

"I think Alex had been in discussion with the prime minister," he told MPs on the Public Administration and Constitutional Affairs Committee.

"I don't know the exact date of when that part of the process was submitted to the PM, but it was under way, and it's with him as I understand it now.

"The process was: establish the facts, have Alex Allan consider it, because the prime minister wanted his advice, and the prime minister needs to reflect and make a decision.

"That, as I understand it, is still in train."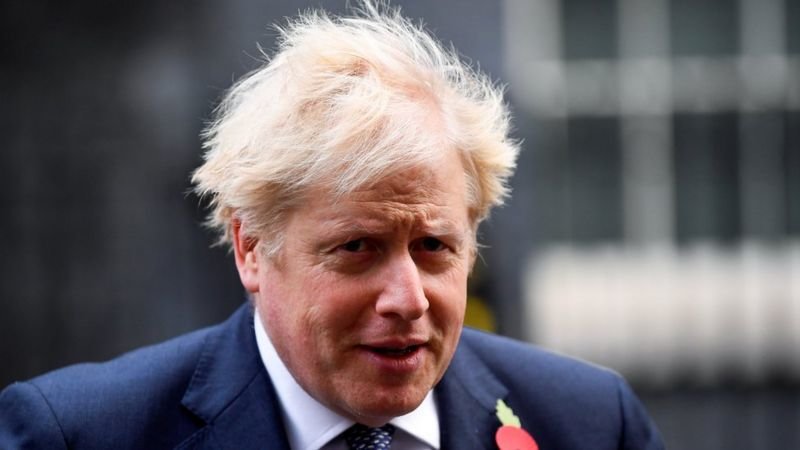 A decision on whether to publish the report will be made by Mr Johnson - who also has the ultimate power to decide whether the ministerial code has been breached.

Sir Mark suggested the full report might never be published, to protect the confidentiality of those interviewed as part of the inquiry.

"It is a decision in the end for the PM whether he publishes anything," he said.

"But [they] would have to be very careful, if there were any publication, to respect the basis on which individuals interviewed in the process had submitted their evidence.

"That doesn't mean you can't publish or release anything, but it does mean you have to be careful about it."

The PM's official spokesman said: "Once we are in a position to make public the prime minister's conclusions then we will do so, but we are not at that point yet."
Sedwill: Not all of Patel report will be public