They started this trip having to release a statement condemning racism.
They ended it thanking the American people for the warm reception they had received.

Three days is a long time on a royal trip.

We have learnt a lot about the Prince and Princess of Wales.

Perhaps the most obvious thing is to see how aligned Prince William and his father King Charles are in the face of controversy and criticism.

The Prince and Princess of Wales's arrival in Boston this week was overshadowed by a row back in the UK.

Lady Susan Hussey's decades of service within the Royal Household did not help when she repeatedly asked a black British charity boss where she was "really" from at a Buckingham Palace reception.

But the King and Prince William were on the same page. She had to go. She went quickly.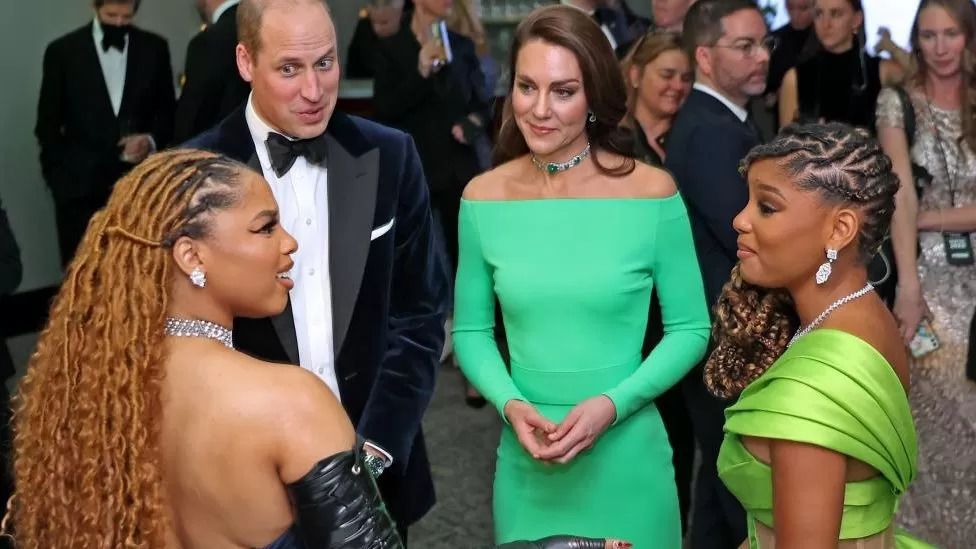 Prince William and Catherine chat with singers Chloe Bailey and Halle Bailey at the Earthshot Prize awards event
And then came Harry and Meghan. The royal team knew their documentary series on Netflix was coming.
But they would not release a trailer while
Prince William
and Catherine were in America on royal business, would they?
Yes they would.
This may have been a decision driven by Netflix but it changed the conversation on the second day of this visit. The trailer was provocative. The teaser did its job. But on this one,
Prince William
and Catherine said nothing publicly.
Instead, the strategy was to avoid distractions, carry on with the engagements they were here to do and meet the people of Boston. But underneath that public calm, there was upset and frustration at the timing and tone of the trailer.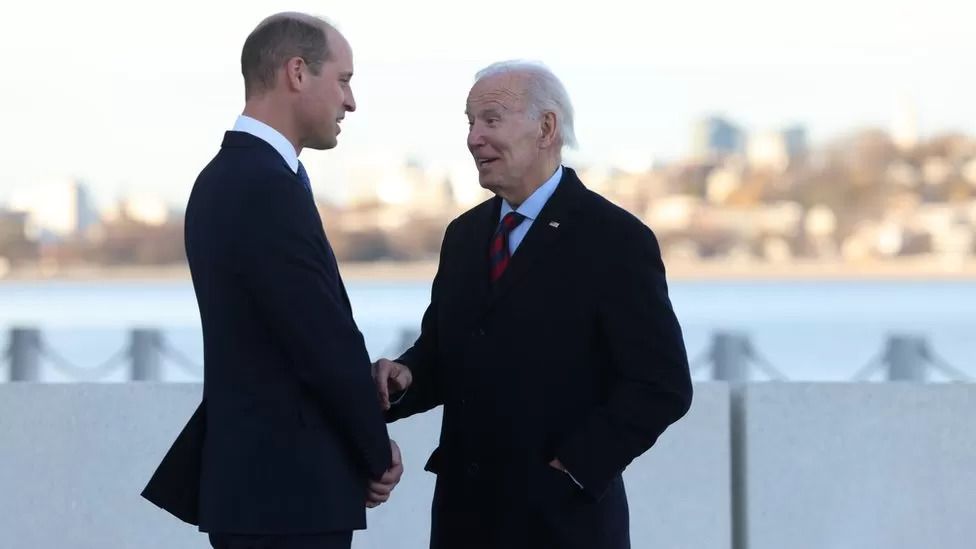 Prince William met US President Joe Biden on the trip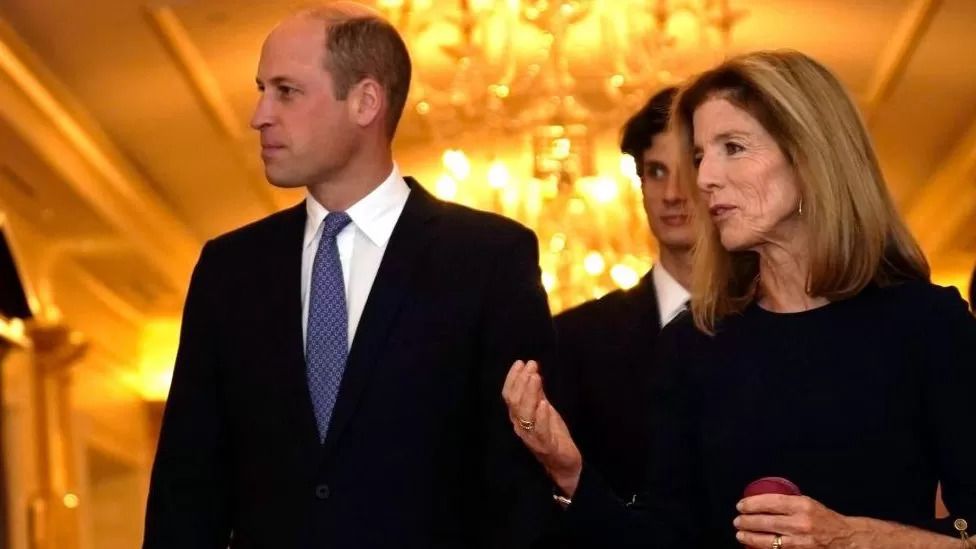 He was also shown around the John F Kennedy Presidential Library in Boston by the late president's daughter Caroline

What all of this has highlighted is just how tricky the next few weeks will be for the royal family. We have only had the Harry and Meghan trailer so far. Next up will be all six episodes of the documentary series with its promise of personal revelations.

Then after Christmas comes the publication of Prince Harry's memoir "Spare."

It is billed by the publisher as "candid and emotionally powerful" which must send chills down the spines of the Royal Household.

Whoever's truth you believe, wherever your sympathy lies, this will undoubtedly be a difficult time for the Royal Family. It will feel exposed.

Members of the family will have to decide if they want to react to anything that's broadcast or written. Responding comes with risks. Staying silent does too.

Despite the unexpected challenges of this week, the Prince and Princess of Wales leave Boston on an optimistic note.

The Earthshot Prize Awards Ceremony was why they came to this city. It mixed sustainable glamour with environmental ambition.

Three days in Boston has been quite the journey.