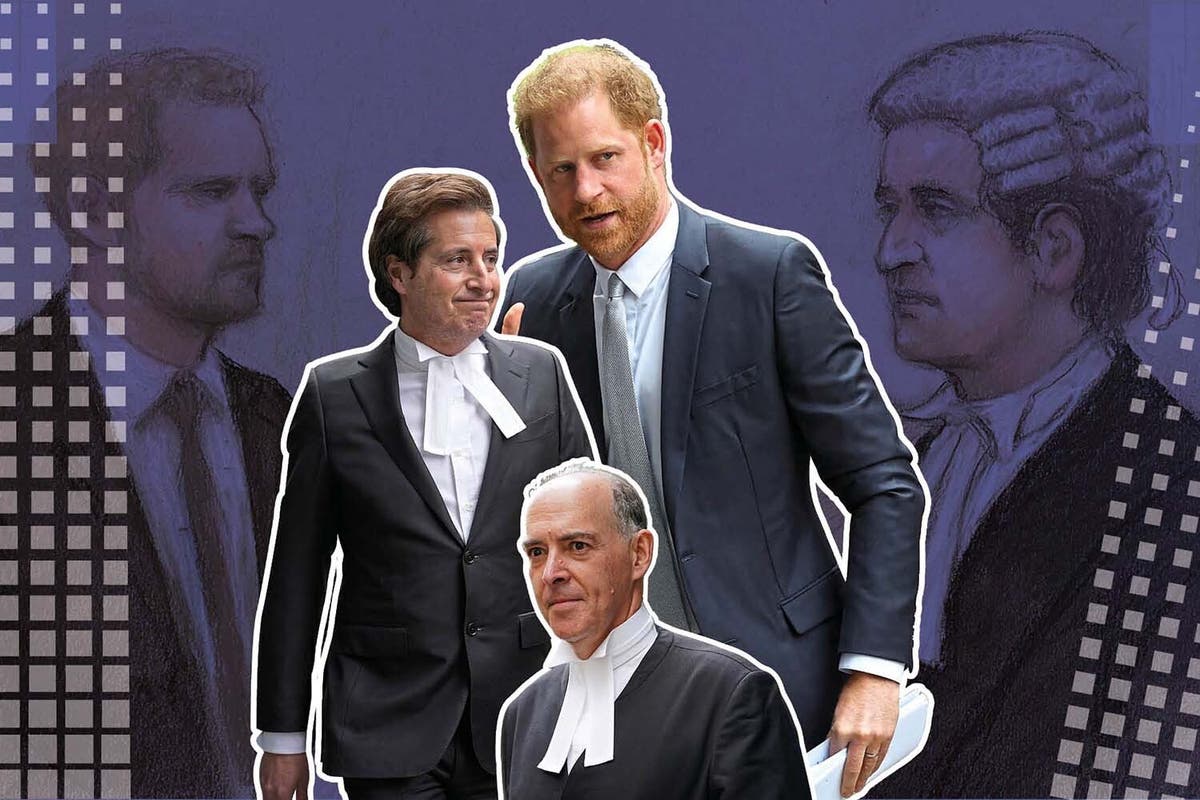 Prince Harry Testifies in Phone Hacking Trial Against Mirror Group Newspapers
Prince Harry gave evidence in the High Court this week in a trial against Mirror Group Newspapers (MGN) over allegations of phone hacking.
He claimed that the media has "blood on their hands" and attacked the government's "rock bottom" response to the issue.

Harry also faced personal questions about his past and his relationship with Meghan Markle.

He presented himself as the "bastion of truth and justice" in his pursuit of justice against the media, but he struggled to have his voice heard in the courtroom due to his softly-spoken nature.

Harry's legal war against the media began five years ago after a chance encounter with his barrister, David Sherborne, and he has enlisted Sherborne to represent him in his legal battles.

The opposing barrister, Andrew Green KC, is known for his fierce reputation and his ability to argue that there is no evidence to support Harry's suspicions of phone hacking.

The Duke of Sussex, Harry, is currently involved in a legal dispute with the media regarding claims of phone hacking, unlawful activity, and the use of private investigators.

Harry claims that his mother, Princess Diana, was phone-hacked and that he himself was hacked.

He also claims that the media intruded on his personal life and relationship with his former girlfriend, Chelsy Davy.

Harry alleges that the media's behavior was "vile" and "entirely unjustified." He also claims that his relationship with Caroline Flack was affected by the media's intrusion.

In addition, Harry alleges that the media had a "twisted" desire to split him and Ms. Davy up to generate more stories.

Harry also revealed that he and his wife, Meghan, were recently chased by photographers in New York.

Prince Harry is currently in a legal battle against the Home Office, the Sun, and the Daily Mail over claims of unlawful newsgathering and hacking.

The case involves 33 articles that Harry's legal team argues are evidence of this.

Harry's supporters and some protesters were present as he gave evidence at the High Court, and the case is expected to be decided later this year.

Harry's evidence had to start with a clarification of his titles, and he has smashed conventions and royal boundaries in his pursuit of privacy.

Harry's legal crusades may put him more in the media spotlight than ever before.