Prince Harry has accused the Royal Family of hiding evidence of phone hacking from him and his brother for years.
The Duke of Sussex says figures within "the Institution" told him to stay away from the scandal when it first emerged in 2005 with revelations that Royal Family staffers had been targeted by the News of the World.

Harry said he did not realise his own phone had also been targeted until years later, and it was not until 2020 when he stepped down as a fulltime Royal that the "bubble burst".

In a statement to the High Court that will be viewed as a fresh attack on the Royal Family, Harry said the Firm's lawyer in 2005 was "clearly getting instructions from within the Institution not to involve myself or William about phone hacking by the News of the World.

"No one was ever brought together for a discussion and there were no structured meetings of any sort, certainly none that I was invited to or made aware of."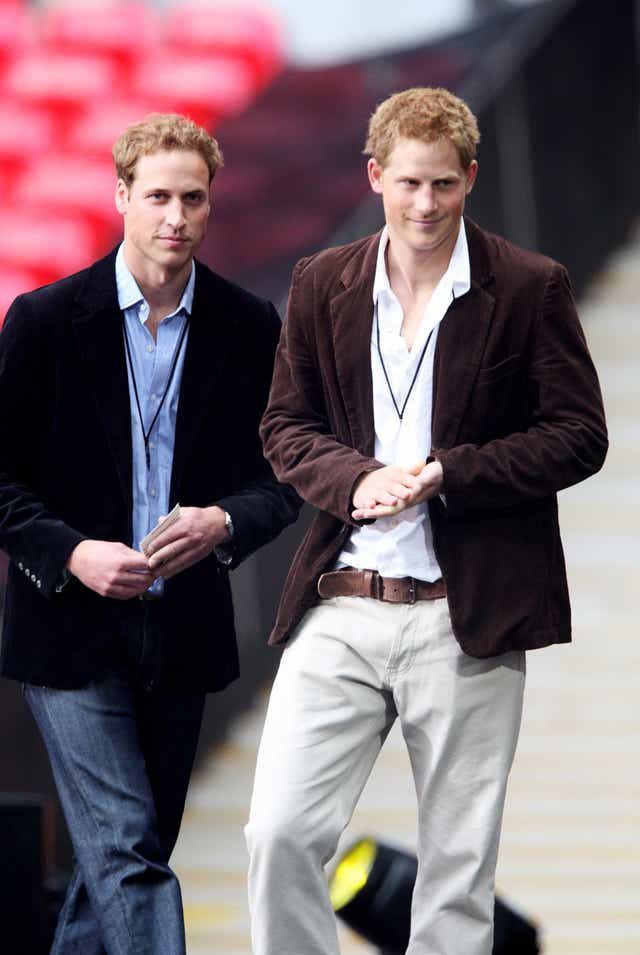 He said he was busy with his role in the British Army between 2005 and 2015 and rarely read the news, and recalled being "vaguely" aware of an News of the World apology for the hacking of Royal Family staff phones in 2005.

"My understanding was that a voicemail my brother had left for me had been accessed and published", he said.

"Aside from that, I thought that the hacking had been confined to the phones of members of staff.

"I did not know that my phone had been hacked and thought that no one would be so stupid as to hack my own phone given the security implications and consequences of my private information and whereabouts ending up in the wrong hands."

Harry said the Royal Family has communication "siloes" within it, and he was oblivious for long periods about hacking claims brought by his friends.

"There is this misconception that we are all in constant communication with one another but that is not true", he said.

Harry said he became aware of the possibility of a civil claim against News Group Newspapers (NGN), publishers of The Sun and the now-defunct News of the World, in 2018, but he was blocked from bringing an action.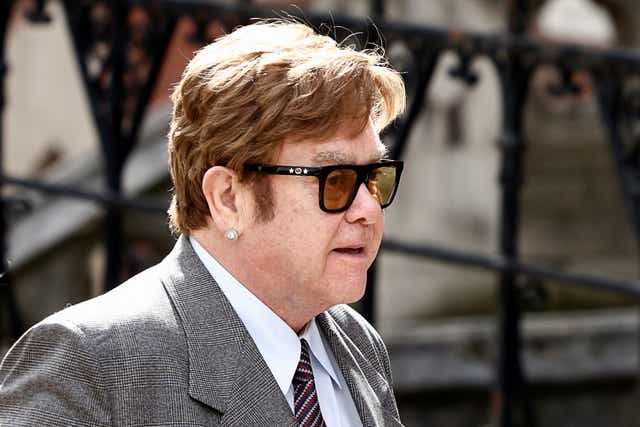 "There was in place an agreement between the Institution and NGN that we would not engage, or even discuss, the possibility of bringing claims against NGN until the litigation against it relating to phone hacking was over", he said.

"The Institution made it clear that we did not need to know anything about phone hacking and it was made clear to me that the Royal Family did not sit in the witness box because that could open up a can of worms.

"The Institution was without a doubt withholding information from me for a long time about NGN's phone hacking and that has only become clear in recent years as I have pursued my own claim with different legal advice and representation."

Harry is now suing Associated Newspapers Limited (ANL) alongside Baroness Doreen Lawrence, actresses Sadie Frost and Liz Hurley, Sir Elton John and his husband David Furnish, and former MP Sir Simon Hughes, all alleging widespread illegal newsgathering.

The Duke claims a short-lived romance with Laura Gerard-Leigh when he was studying at Eton was derailed by press intrusion, and he says the pursuit by journalists across the world when he was dating ex-girlfriend Chelsy Davy "made her feel like she was being hunted".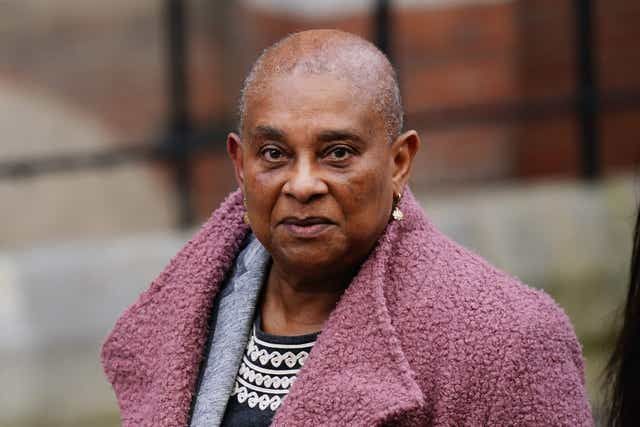 Baroness Doreen Lawrence leaves the Royal Courts Of Justice, central London, following a hearing claim over allegations of unlawful information gathering brought against Associated Newspapers Limited

Baroness Lawrence says she was "numb with anger" when she learned last year from lawyers that her phone bills, communications, and bank accounts had been monitored by private detectives allegedly working for the Daily Mail.

"My landlines had been tapped, my voicemails hacked, my phone bills illegally extracted using deception which I now understand is called blagging, covert electronic surveillance was put on me including at a café that I used to go to when I wanted to talk to people privately, and corrupt payments had been made to police officers", she said.

Baroness Lawrence claims she has evidence of the Daily Mail paying police officers involved in the first investigation into her son's murder, which floundered amid suspicion of corruption and a cover-up.

Vowing to fight against this fresh "injustice", Lady Lawrence added: "I cannot think of any act or conduct lower than stealing and exploiting information from a murder and from a mother who buried her son, and by people who pretended to be my friends.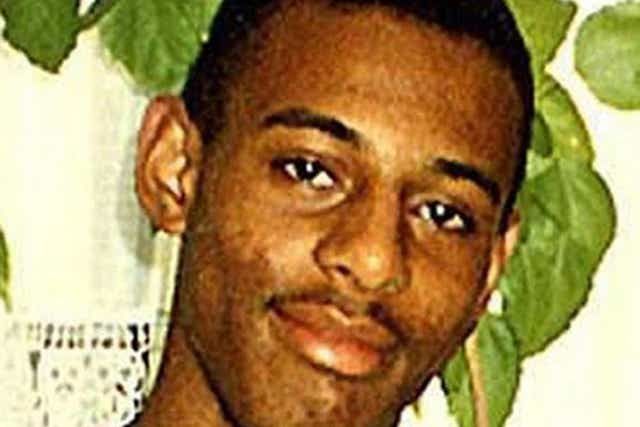 "It has been a new trauma and injustice for me, and it seems that in my son's death there was absolutely no one to protect him or me.

"I wonder who is good and who is bad, where is it that we can find integrity in the public institutions and people in authority that should be looking after us all."

Sir Elton said he and his husband joined the legal action after learning in early 2021 from Liz Hurley that phones at their home in Windsor had been tapped by a private investigator for the Mail on Sunday.

He accused the Daily Mail of obtaining medical information on his infant son, and discovering details of his own collapse on a plane while touring.

"Apart from being illegal and immoral for the Mail to be looking around and intruding into this area of my life, it was inhumane", said Sir Elton.

"I have devoted my life to my music but this does not mean deeply personal things which I have a right to deal with in private are fair game.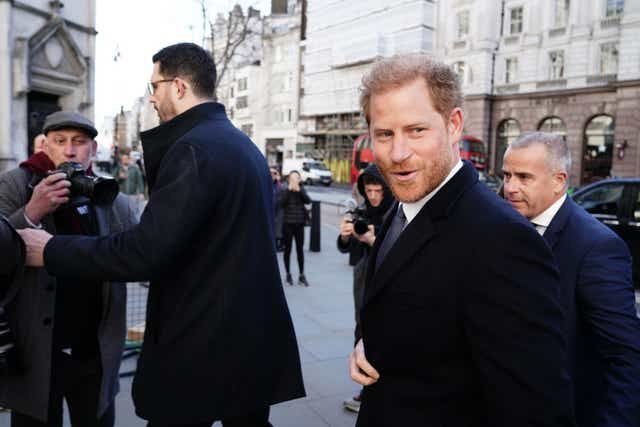 "In human decency, they are not. In law, they are not."

ANL denies all allegations of unlawful newsgathering and is applying for the legal action to be blocked.

It says evidence at the heart of the case has been wrongly obtained from the Leveson Inquiry, where confidentiality protections were put in place.

The company is also arguing that claims have been brought too late, years after they say the claimants knew that a civil action may be possible.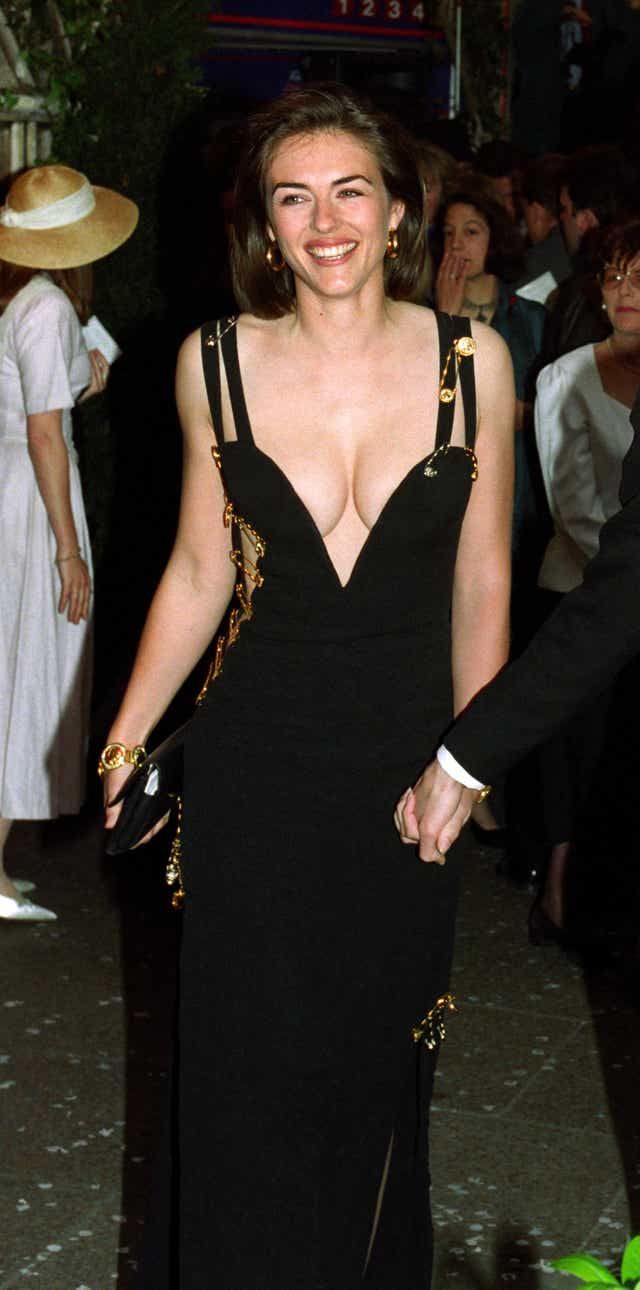 Liz Hurley wearing Versace's safety-pin dress in 1994
In Baroness Lawrence's case, ANL said a private investigator said to have admitted illegal activities has "provided a signed witness statement denying that he was commissioned or instructed by Associated to carry out any unlawful activity."

"While the Mail's admiration for Baroness Lawrence remains undimmed, we are profoundly saddened that she has been persuaded to bring this case", it added.

"The Mail remains hugely proud of its pivotal role in campaigning for justice for Stephen Lawrence. Its famous "Murderers" front page triggered the Macpherson report.

"Associated Newspapers, which owns the Daily Mail and Mail on Sunday, vigorously denies all the claims against it."

The hearing in front of Mr Justice Nicklin continues on Wednesday.