The Duke of York has paid tribute to the Queen, saying he will "treasure forever" his mother's "love for a son".
Prince Andrew praised the Queen's compassion, care and confidence, saying he will hold his mother close to his heart with deep "love and gratitude".

It was an "honour and privilege" to serve the Queen, he added, praising her devotion to the nation.

Prince Andrew, 62, has taken part in the vigils next to his mother's coffin in recent days, alongside his siblings.

In a statement the Queen's third child said: "Dear Mummy, Mother, Your Majesty, three in one."

"Your people show their love and respect in so many different ways and I know you are looking on honouring their respect.

"Mummy, your love for a son, your compassion, your care, your confidence I will treasure forever. I have found your knowledge and wisdom infinite, with no boundary or containment."

He said he will miss the Queen's "insights, advice and humour".

The Duke of York added: "As our book of experiences closes, another opens, and I will forever hold you close to my heart with my deepest love and gratitude, and I will tread gladly into the next with you as my guide."

He finished by saying: "God Save The King."

Andrew accompanied his tribute with photo taken by society photographer Cecil Beaton of his mother holding him as a new-born in March 1960.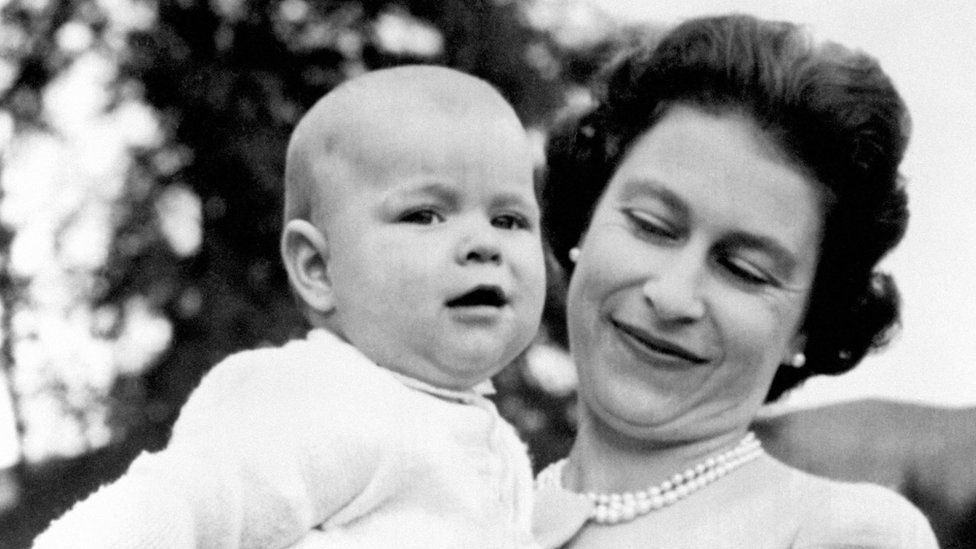 Queen Elizabeth II holding Prince Andrew during an outing in the grounds at Balmoral, Scotland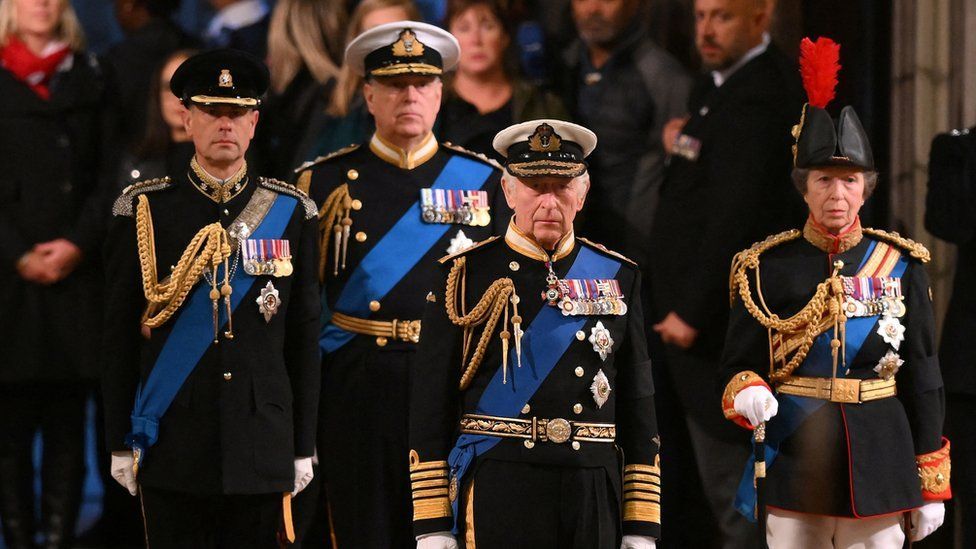 Prince Andrew (second from left) took part in the vigil with King Charles, Princess Anne and Prince Edward at Westminster Hall this week

He stepped down as a working Royal in 2019 after a controversial Newsnight interview that addressed his relationship with the late convicted sex offender Jeffrey Epstein. He was later stripped of his military titles.

Prince Andrew had not worn military uniform at the events marking his mother's death, but an exception was made on Friday for a vigil around the Queen's coffin. as it lies in state at Westminster Hall.