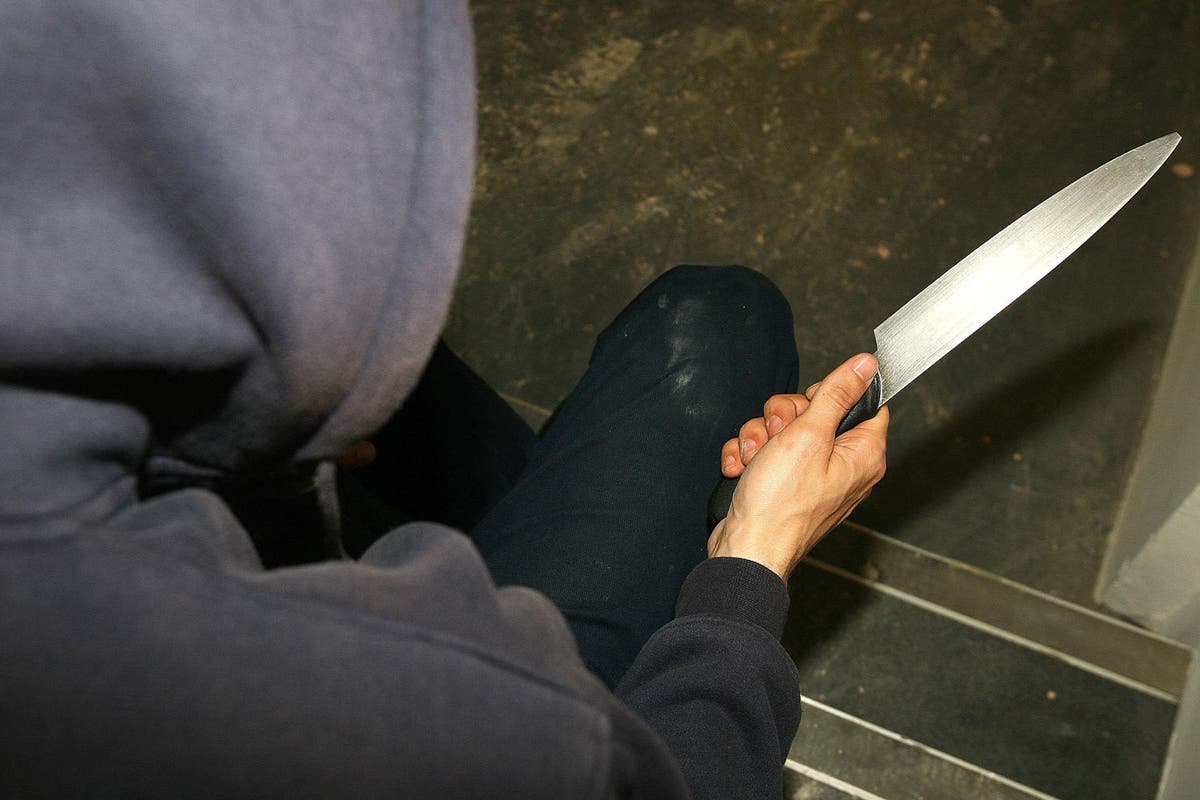 Primary school boy, aged 7, took knife to London class
Special Evening Standard investigation reveals child 'wanted to stab another boy'
A seven-year-old boy took a knife into his London primary school last month because he said he "wanted to stab another boy at an after-school club", an Evening Standard special investigation can reveal.

Teachers became aware of the boy brandishing a large kitchen knife at his school in Croydon and confiscated it — and the headteacher called in the frontline charity Lives Not Knives to give the seven-year-old one-to-one mentoring.

Eliza Rebeiro, founder of Lives Not Knives, which provides workshops and assemblies in schools, said: "The sad thing about this incident is that it is no longer surprising to us. I get calls from two or three headteachers a month saying they have had 'a massive incident involving a knife' in their school and asking for our help with children as young as year three, aged seven or eight.

"Our schools pilot programme is funded by the Home Office's youth endowment fund but it was only meant to be for 10-14 year-olds. We have had to go back to the funder and agree new terms because headteachers say they want us to work with their seven to nine-year-olds. How do you talk to children that young about knives? You want kids to have a childhood, but it's getting younger and younger and that means by the time they get to early teens they can already be desensitised. It needs somebody from the top — in the Mayor's office and the Home Office — to get a grip."

Three years since the Evening Standard campaigned for Sadiq Khan to adopt a "new way" to tackle serious youth violence, London is once again engulfed in a spiralling crimewave. There have been 22 teenage killings in London already this year, including 20 fatal stabbings, putting the capital on course to surpass its worst ever total of 29 deaths in 2008.

Our call to set up a violence reduction unit that was independent and apolitical — based on the successful Glasgow model and as recommended by the youth violence commission — was rebuffed by the Mayor. City Hall rejected Glasgow's "trauma-informed" model that sought to tackle the underlying causes of knife crime in favour of a narrow police-led enforcement approach and blamed the Government's "lack of funding".

But two months later, Mr Khan did a U-turn, announcing his new unit, which commenced operations in March 2019. Yet, with Mr Khan chairing meetings and the former Labour leader of Lambeth, Lib Peck, appointed as its new director, the violence reduction unit has not been politically or operationally independent — and critics say it has not held the Mayor to account.

Now, with London opening up and the holidays heralding a worrying peak time for youth violence, we ask: Is London's violence reduction unit working? Why is knife crime rising again?