It is often said that politeness pays - but banks are warning that is never true when dealing with fraudsters.
Many people find it difficult to say no to, or reject, unsolicited calls, texts and emails in which con-artists pretend to be from a trusted organisation.

These so-called impersonation fraud cases more than doubled in the first half of the year to 33,115, according to banking trade body UK Finance.

Nearly £130m was stolen by criminals using this tactic, it said.

That compared with £58m during the first six months of last year, the figures show.

Banks have been criticised for failing to adapt their methods to tackling fraud, particularly among young victims.

In the most common of these "smishing" attacks during the pandemic, fraudsters send a person a message, seemingly from a legitimate number, to claim that a small payment is needed before a package can be delivered.

When the recipient clicks on the link, it redirects them to a copycat website used to try to steal their banking details.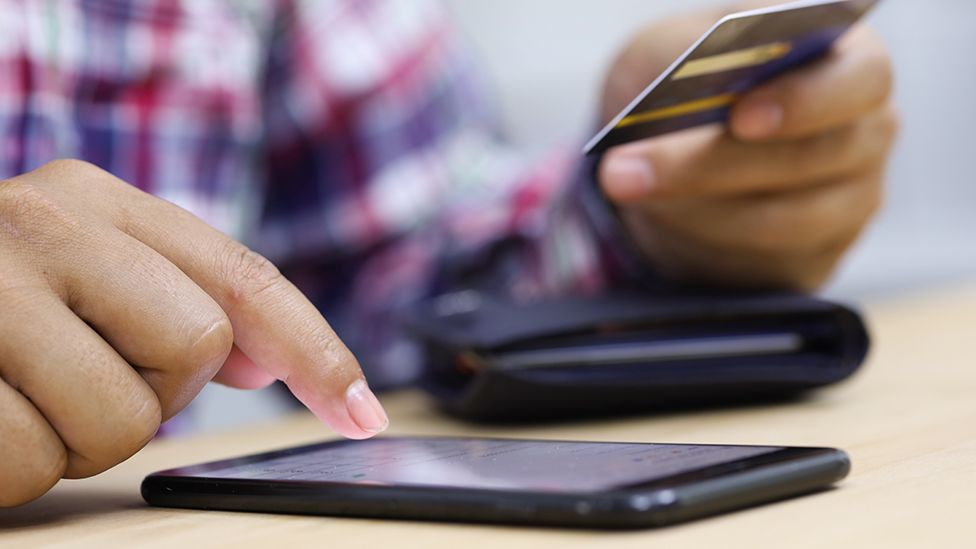 A survey by UK Finance found that 92% of people admitted saying yes to listening to calls or taking messages because they did not want to appear rude.

The research found that people use all sorts of phrases to avoid saying no, with the most popular being "I'm not sure".

Tony Blake, fraud expert at UK Finance, said: "If someone contacts you unprompted and asks for personal or financial information, stop and take a moment to think - even if they claim to be from an organisation you trust.

"Only criminals will put pressure on you to act quickly. Remember it is OK to say no and contact the organisation through a route you know to be genuine."

Laura Suter, head of personal finance at investment firm AJ Bell, said: "Criminals are very sophisticated these days, with technology allowing them to impersonate your bank or police very convincingly, meaning even the shrewdest person can be caught out and lose their life savings."