A group of 'disruptive' passengers travelling on an easyJet flight from Liverpool to Tenerife were taken off the plane by police.
The crew asked authorities on the island for help after the passengers caused a 'disturbance' mid-air early yesterday morning.

The pilot also requested a priority landing.

According to unconfirmed reports in local media, the group of around 12 passengers were taken into custody and questioned by officers.

They were then deported back to the UK on the next available flight.

Spanish air traffic controllers confirmed the incident on social media, The Sun reported.

They posted: 'Flight from Liverpool arriving at Tenerife South with a dozen troublesome passengers on board.

'Priority and police presence being coordinated on arrival at the crew's request.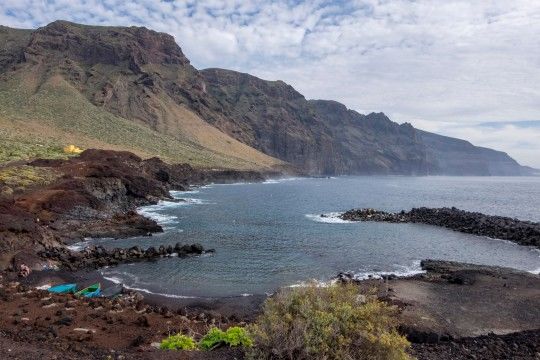 The disruptive passengers were on a flight to Tenerife

'All our support to crews and officials in airports, who more often than is desirable, have to deal with these situations.'

An easyJet spokesperson, meanwhile, said: 'EasyJet can confirm that flight EZY3365 from Liverpool to Tenerife on 22 April was met by police due to a group of passengers behaving disruptively onboard.

'EasyJet's cabin crew are trained to assess and evaluate all situations and to act quickly and appropriately to ensure that the safety of the flight and other passengers is not compromised at any time.'

'Whilst such incidents are rare we take them very seriously and do not tolerate abusive or threatening behaviour onboard.

'The safety and wellbeing of passengers and crew is always easyJet's priority.'

Some media outlets have described the incident as a 'brawl' but the spokeswoman said a brawl or fight did not take place.

Earlier this year the president of nearby Lanzarote caused controversy when she said the island wants to become less dependent on British tourists and focus more on attracting 'higher spending' visitors from mainland Europe, such as France and the Netherlands.