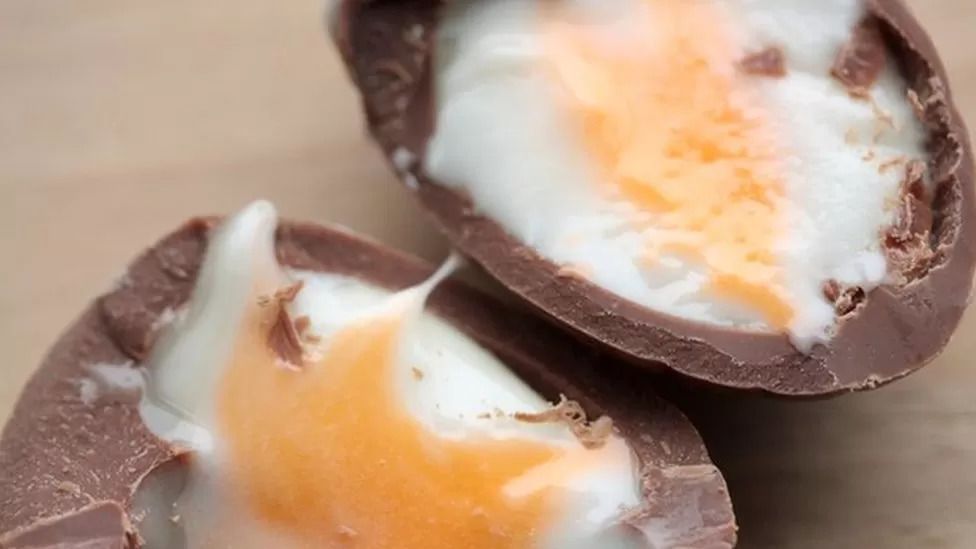 Police crack case of 200,000 stolen Creme Eggs in Telford
The theft of 200,000 Cadbury's Creme Eggs from an industrial estate nearly threw Easter into doubt, according to police.
The West Mercia force said it had been hunting individuals "presumably purporting to be the Easter bunny".

The spring-time, choc treats vanished - along with their gooey fondant centres - from a unit in Telford on Saturday.

But the eggs were found when police stopped a vehicle on the M42 motorway, the force said.

It added officers had "saved Easter for Creme Egg fans" in the recovery of confectionery valued at about £40,000.

Police said other chocolate varieties were taken from the site in Stafford Park but the force appeared to flake on those details.

A 32-year-old man of no fixed abode has been charged with criminal damage and two counts of theft.