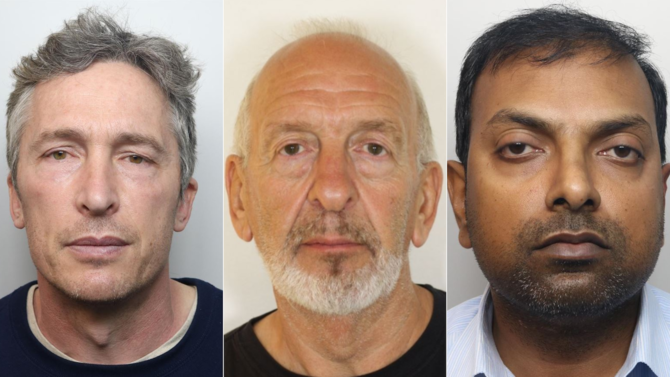 Pilots jailed for plotting to smuggle people into the UK
A British pilot has been jailed for being involved in a plot to smuggle four Albanians from Belgium into Britain.
Richard Styles was arrested alongside Silvano Turchet and Vijayakumar Sivakumar after the National Crime Agency thwarted their plan in March last year.

Styles, from Hertfordshire, was arrested at Deenethorpe Airfield near Corby, in Northamptonshire after flying a twin-engine plane to the airfield from Belgium with three men and a woman on board who were attempting to evade immigration checks.

Joking as he was arrested by officers, he said: "I normally get arrested for drugs, so it is a bit strange."

The NCA found he had worked with former pilot Turchet to rent the six-seater Piper Seneca for £1,500.

Turchet had paid for the jet to be stored in a hangar before the flight on March 23.

Investigators believe the men were in contact with an Albanian, known as Tim K, who arranged for the passengers to meet him in Belgium.

The surveillance team was waiting for the plane when it returned to the country the next day.

Meanwhile, Sivakumar, who had previously been convicted for trying to smuggle someone into the UK in the boot of his car, was also arrested.

Phone records showed Sivakumar had been in contact with Tim K before the flight.

Crown Prosecution Service specialist prosecutor, Sarah Jennings, said all three defendants were involved in a planned and co-ordinated attempt to bypass immigration controls.

"The CPS worked extremely closely with investigators to build this case including the National Crime Agency and international law enforcement in Belgium.

"The evidence we presented showed the three men working together in the run up to the offence including on the day they were caught, unaware that the NCA were waiting as the plane landed," she added.

All three men were charged with facilitating a breach of immigration law, and Styles was sentenced to seven years in prison, Turchet to seven-and-a-half years, and Sivakumar to four-and-a-half years.