PARENTS have been left fuming after a school replaced the mirrors in the girls' toilets with posters calling makeup a "harmful drug".
Christopher Whitehead Language College in Worcester has been slammed for the signs.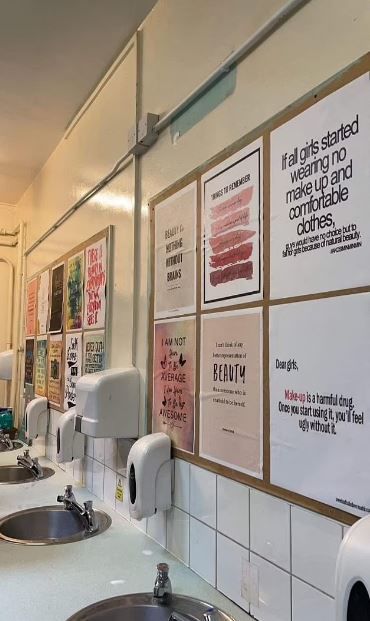 Six posters have been plastered on the wall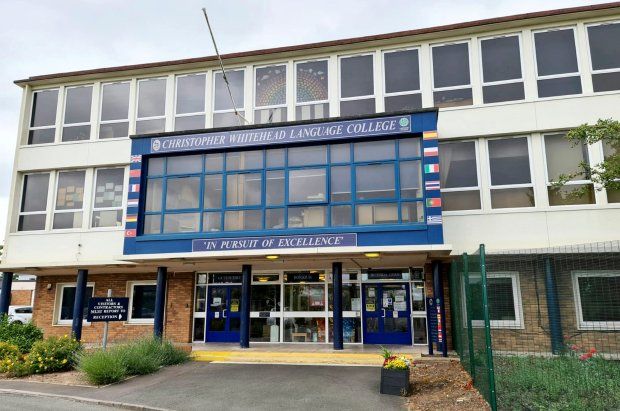 Christopher Whitehead Language College has been slammed by parents

Six have been plastered on the wall - with parents claiming they create a toxic attitude towards girls wanting to use beauty products.

Headteacher Neil Morris has since removed them after admitting they were a mistake.

One reads: "Dear girls, makeup is a harmful drugs.

"Once you start using it, you'll feel ugly without it."

Another states: "Beauty is nothing without brains."

And one of the posters arguably implies a girl should present herself in a way boys would like.

It says: "If all girls started wearing no make up and comfortable clothes, guys would have no choice but to fall for girls because of natural beauty."

A dad, who has a kid at the school, branded them "degrading" as others demanded they be removed.

The dad, who didn't want to be named, said: "The school has removed all mirrors from the toilets, however in the girls' toilets they've covered the wall in place of the mirror with 'inspirational quotes', however they are far from that.

"The quotes are degrading. This is not the message we want to be sending to extremely impressionable girls as young as 11."

Meanwhile another parent argued they victim blame girls who want to wear makeup.

They said: "Far from motivating the girls, these messages are patronising and victim-blaming girls who do want to wear makeup.

"Parents were not consulted about this change.

"Surely it's our job to teach these values to our children rather than have this propaganda literally shoved in their faces every time they use the toilet.

"Why are these posters only in the girls' toilets and not in the boys' toilets too?"

PLAIN WRONG

Mr Morris said the posters were put up to provide "argumentative discursive letter writing" - but should have been put in the classroom instead.

He said: "Mirrors have been removed temporarily after a period of misuse where the toilets became a congregational social area with older students blocking the path to toilets, whilst they socialised, often late to lessons.

"The English department had used this as an opportunity to provide some argumentative discursive letter writing.

"They put some provocative posters up in the one toilet area in their corridor before the lesson.

"This has produced some frenzied, powerful writing and debate.

"With hindsight, the posters should have been placed in their classroom area, not in one toilet."

The school also took the decision to remove all external doors from the toilets "allowing staff to see the sinks".

Mr Morris said the doors had been taken away so teachers could monitor the area.

He added: "The school is a large site with seven buildings and nine student toilet areas.

"We have no external door on eight of the toilet areas, allowing staff to see the sinks, not the cubicles.

"We have removed the ninth external door of the boys' toilet area."

The academy, which teaches children aged 11-19, was rated 'good' by Ofsted in 2018.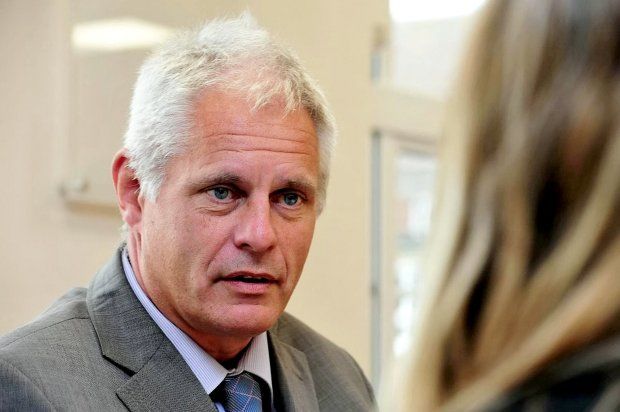 Headteacher Neil Morris said the posters were a mistake