The moment of truth is fast approaching for the DUP.
The final pieces of a deal between the UK and EU are falling into place - even down to the title, with The Windsor Agreement being floated as an option.

Once published - most likely on Monday - the spotlight will fall on Sir Jeffrey Donaldson and his party.

But don't expect a quick response, that is not the DUP way. The party will reserve judgement on any deal.

They will want to look beyond the headlines and study the legal text which will accompany the deal.

That will be the acid test - does it meet the party's key demands?

Though open to interpretation in parts, their demands deal with removing trade barriers across the Irish Sea and "restoring Northern Ireland sovereign place in the UK".

Fixing the "democratic deficit" will also be key for the DUP.

Expect to see a beefed up role for the assembly when it comes to deciding what EU legislation will apply in Northern Ireland.

But will it amount to more of a say in the decision making process, stopping short of a veto which the EU insist it will not allow.

That will be key and may require some constructive ambiguity to allow both the DUP and EU to sell the deal.

Crucially the new legal text which will "overlay" the previous legislation will allow the DUP to claim the protocol has been replaced, though the EU will argue the protocol remains intact with its original legal text unchanged.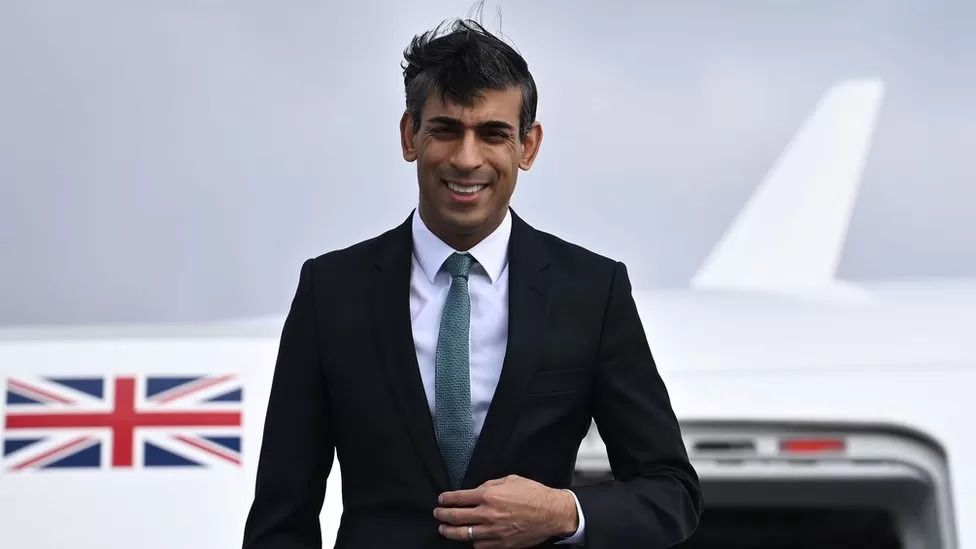 Rishi Sunak could make another visit to Northern Ireland to try and shore up DUP support for a deal

Before passing verdict on the deal, the DUP will consult those businesses struggling under the burden of the protocol - the same businesses Prime Minister Rishi Sunak had been trying to box off before publishing his deal.

If it works for businesses on the frontline then it adds more pressure on the DUP to say yes.

But the very fact the government is poised to publish the deal signals some level of DUP support.

To run the risk of a quick DUP rejection would have been reckless.

Don't rule out another last dash by the prime minister to Northern Ireland to shore up their support.