Boris Johnson's fine for breaching lockdown rules is the "most severe constitutional crisis involving a prime minister", a historian has said.
History of government expert Lord Hennessy told the BBC Mr Johnson had "broken the law", "misled Parliament" and "shredded the ministerial code."

Mr Johnson is the first serving PM to be sanctioned for breaking the law.

Speaking after news of the fine was announced, the PM said people "had the right to expect better" from him.

Mr Johnson has since said it "did not occur" to him at the time that the "brief" gathering in the Cabinet Room to mark his birthday in June 2020 could be in contravention of Covid lockdown rules.

He is known to have attended at least two further events of the 12 being investigated by police, meaning he could be fined again.

One No 10 aide, who witnessed many of the events under investigation, told the BBC the birthday party was the least serious gathering, in terms of potential rule-breaking, that the PM attended.

The prime minister intends to update MPs on the fine after they return from their Easter break on Tuesday.

Opposition parties are investigating ways to hold him to account for what they see as misleading statements to Parliament.

Speaking to Broadcasting House on BBC Radio 4, cross-bench peer Lord Hennessy said: "I think we're in the most severe constitutional crisis involving a prime minister that I can remember."

He added when Mr Johnson and Chancellor Rishi Sunak were fined on Tuesday, he wrote in his diary that "Tuesday 12 April 2022 will be forever remembered as a dark bleak day for public and political life" and the prime minister had become "the great debaser in modern times of decency in public and political life, and of our constitutional conventions".

"The prime minister sealed his place in British history as the first lawbreaker to have occupied the premiership," Lord Hennessy wrote.

He said Mr Johnson had turned his position into "an adventure playground for his narcissistic vanity".

Lord Hennessy accused the prime minister of having "broken the law, misled Parliament and has in effect shredded the ministerial code" when he "should be the guardian of the code".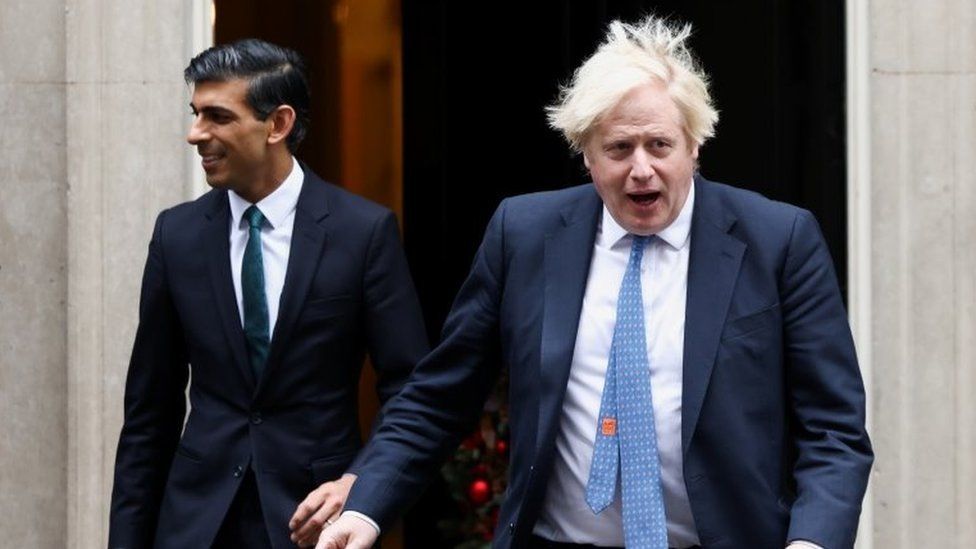 The chancellor and prime minister have both apologised for receiving fines

The prime minister is under pressure to justify why he previously said to MPs that rules in No 10 Downing Street were followed at all times.

Opposition MPs have accused him of misleading the House of Commons, which they say would break the ministerial code and be a resigning offence.

Lord Hennessy said Mr Johnson's decision not to resign showed "complete and utter disdain for the decency of our constitutional conventions".

He also criticised ministers defending his conduct on the airwaves and their use of the situation in Ukraine to argue there should not be a leadership contest now by saying they "cannot ignore the decency of your own system".

He said: "The Queen's First Minister is now beyond doubt a rogue prime minister, unworthy of her, her Parliament, her people, and her kingdom.

"I cannot remember a day when I have been more fearful for the well-being of the constitution.

"It's an assault on not just the decent state of mind which keeps our society open and clean but also on the institutions of the state.

"If he's not prepared to do the decent thing... why should anybody else behave decently and properly? The whole decency of our public life turns on this question."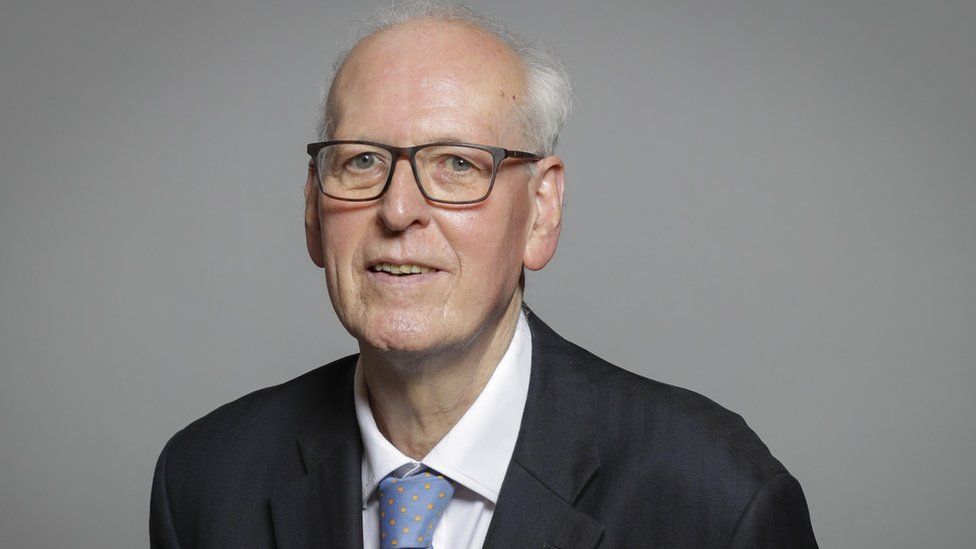 Lord Hennessy of Nympsfield sits in the House of Lords as a cross-bencher

Lord Hennessy thinks future prime ministers should sign an oath to protect and uphold the constitution and that Boris Johnson "must have knowingly misled when he said the guidelines were kept throughout".

Among the options open to opposition parties to put political pressure on Mr Johnson include asking a parliamentary committee to investigate or holding a Commons vote.

Green Party MP Caroline Lucas has written to Commons Speaker Lindsay Hoyle asking him to establish a process to investigate both Mr Johnson and Mr Sunak.

It puts pressure on the parliamentary authorities to respond and on some Conservative Party backbenchers who have been on the fence about their leader's conduct.
Johnson: I fell short in observing the rules