Healthcare apps are being used across Wales to help reduce pressure on NHS frontline services.
Hospital visits should decrease as patients receive care at home in a timely manner, according to health professionals.

Nurse Paige Calved said the technology means patients get specialised care quicker.

The Welsh government said it's invested £65m in digital health and social care services since 2019.

Healthcare innovation

Ms Calved, a district nurse at Swansea Bay University Health Board (SBUHB), visits her patient Jon Hawkins on a daily basis to assess his pressure wounds.

The health board's district nursing team is trialling an app which allows specialists within the team to view the wounds of a patient like Jon remotely provide advice instantly and record each visit in one place.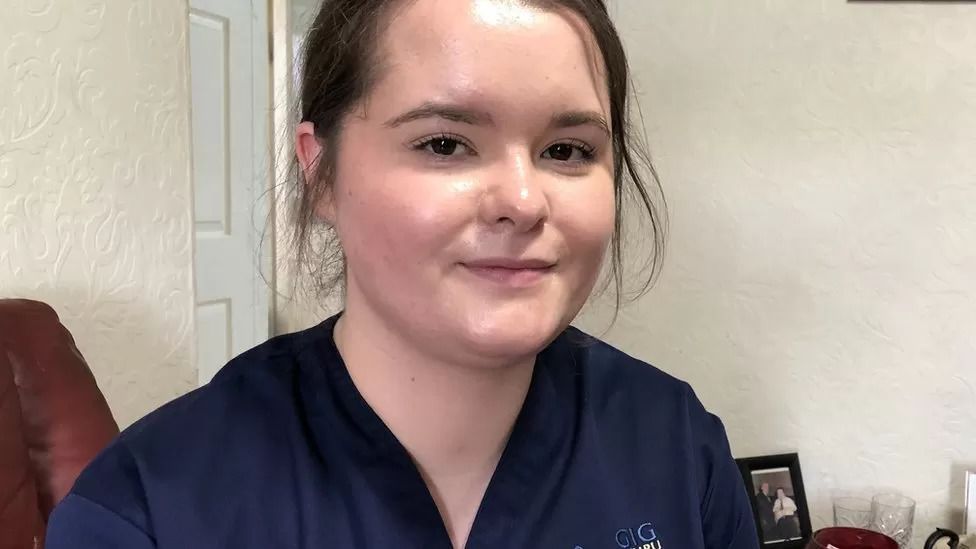 Paige Calved is one of the nurses helping to trial an app allowing specialists to remotely view a patient's wound

"It all gets stored on our app and then multiple professionals can access that information. So they include tissue viability nurses, district nurses, and we all work together then to make sure the patient is receiving the right care," Ms Calved said.

The app is hoped to reduce the healing times of the wounds by allowing frontline teams to receive information quicker.

And if further funding becomes available to expand the project, health bosses hope it could allow more healthcare practitioners - including specialist doctors - to access information in real time and provide advice on how best to treat the patient in their current condition.

Cari-Anne Quinn, chief executive of Life Sciences Hub Wales - which is funding several pilot schemes - said the technology is reducing some of the workload clinical teams are facing, and also encourages patients to take a little bit more responsibility in their conditions.

"Our focus is to bring forward health innovation solutions that can meet the challenges within NHS Wales and social care," she said.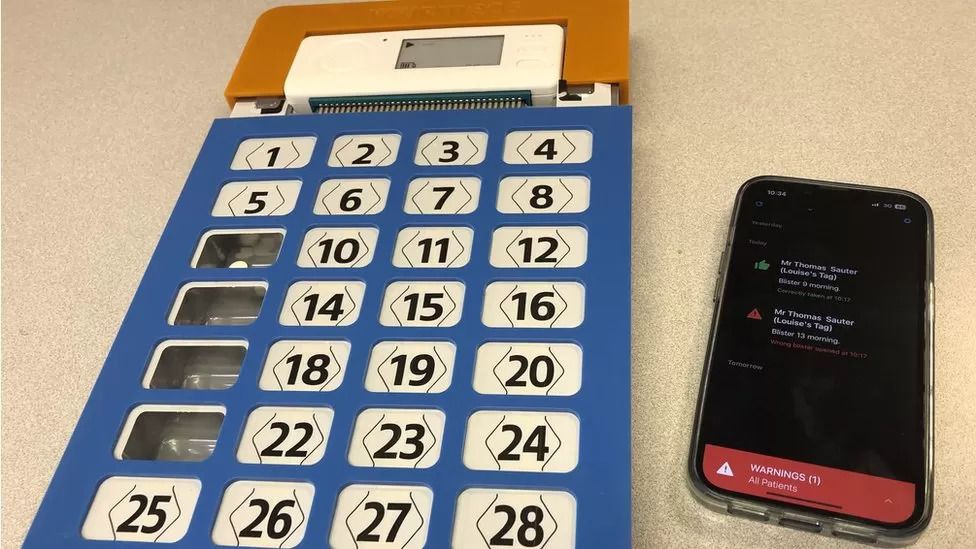 The apps aim to reduce waiting times and ease pressure on staff

In the Cwm Taf University Health board (CTUHB) area, a digital medical adherence scheme is being trialled which ensures vulnerable patients are taking their medication properly.

Local volunteers are given a device which contains individual compartments for storing their daily medication. The device uses a sim card to connect to a mobile app.

If the patient forgets to take their medication, it triggers an alert sound and a message is sent to the app. If that doesn't work, a notification is sent to the phone of a family member or carer to ensure the patient takes their medication.

If they aren't available to remind the person to take their medication, a third alert is sent to Bridgend council's alarm receiving centre where they can phone the individual to remind them. They can also send someone to do a welfare check.

'We can focus our efforts where help is needed'

Thomas Sauter, clinical lead pharmacist at CTUHB, said his health board's pilot is trialling the device with people who have dementia, those with mild to moderate cognitive impairment, people who have been admitted to A&E because they've not taken their meds properly or people who don't qualify for social care.

He said: "We've seen there's a growing demand for support, so by having services like ours to remotely monitor whether people are managing okay, we can focus our efforts where help is really needed and we're seeing people in a timely manner."

Other self-management apps are helping reduce visits to GP surgeries and A&E admissions.

Research by the Institute for Clinical Science and Technology found that people who have asthma and chronic obstructive pulmonary disease (COPD) that used a respiratory self-management app for more than six months improved their lung health and reduced their visits to a GP by 36% and to A&E by 19%.

Asthma sufferer, Alice Spencer, said the app helps her to predict and prevent an attack which can be "debilitating".

She was diagnosed with asthma 10 years ago, which affects her ability to exercise and can be impacted by different types of weather.

It requires her to measure her breathing once a month and add the figure into the app. It also asks her to add her asthma triggers and asks if she is up to date with her medication.

"It's made a big difference. It means I'm less likely to need to see a GP before I get sick," she said.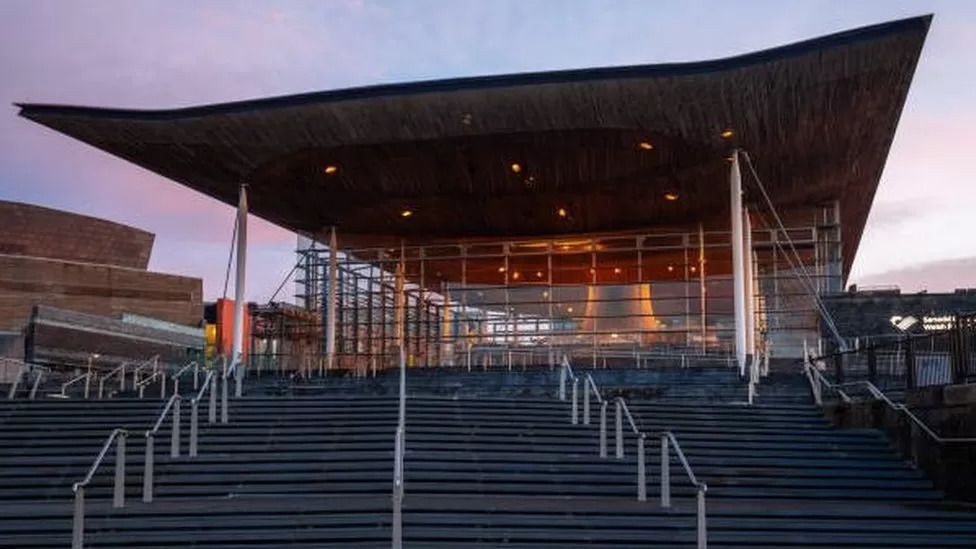 The Welsh government said it has invested heavily in digital health services since 2019

A Welsh government spokesperson said a digital priorities investment fund it launched in 2019 for NHS and social care providers to request funding for transformational projects is expected to total £65m this financial year.

"We recognise the importance that digital can play in improving the way that health and social care services are delivered, and actively work with partners to identify opportunities to use innovative digital technologies where appropriate," they said.