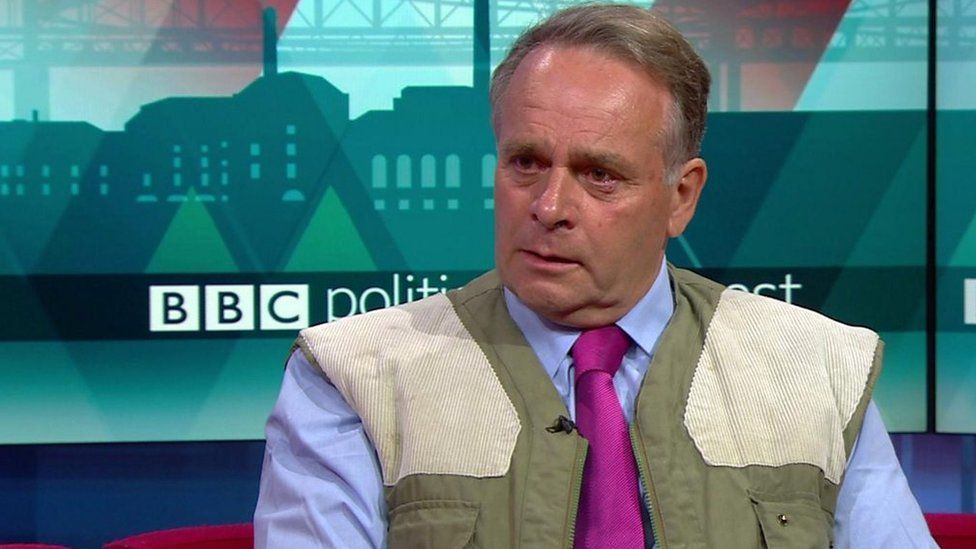 Neil Parish: Porn scandal MP frightened by death threats
Former Tory MP Neil Parish says he was felt "frightened" by the paparazzi and by death threats received after he was seen watching pornography at work.
Mr Parish resigned in May after he admitted watching pornography twice on his phone in Parliament.

Speaking on LBC's Swarbrick on Sunday he said "three days of the paparazzi outside of your house shouting abuse at you, it is enough to frighten anybody".

He also said police had "kindly" confiscated his shotguns at the time.

Mr Parish, who represented the Tiverton and Honiton constituency for 12 years before resigning, said: "I have had a couple of death threats and you have got all these cameras outside your house. And David Amess ... you know, I had an office three doors down from him.

"I was not going to put my wife through this. I spent the whole three days trying to make sure they didn't have the house in full view of the cameras. I think I largely managed to succeed in that."

He also said he was wrong to be watching pornography but what he did was "immoral [but] not illegal".

"I was right in the corner of the House of Commons as you go into the lobby to vote, so this idea I think people have got that I was right in the middle of the House of Commons flaunting it is absolutely wrong," he said.

He claimed he had asked to be able to apologise but "was not given that opportunity" and was, instead, "thrown to the press wolves".

Mr Parish, from Somerset, went on to say that following the scandal the police "kindly and rightly took away" his shotguns, adding: "Because when you have blown up your parliamentary career for 12 years, you are not feeling in the best place, and they took them away for my own safety."

Asked about the recent by-election, when the Liberal Democrats overturned a Conservative majority of more than 24,000, he said he believed in "normal times" the Conservative majority may have been cut but that the vote had been a "referendum on the Prime Minister".