Andy Murray was talked out of possible retirement after Wimbledon by his five-year-old daughter Sophia and has now set his sights on a third Olympic medal.
The former world No1 cut a disconsolate figure after losing in the third round to eventual semi-finalist Denis Shapovalov at Wimbledon, questioning whether it was worth the physical and mental anguish of playing at the highest level.

But following a pep talk from Sophia as well as improved fitness levels in the wake of SW19, he is relishing the prospect of playing in Tokyo and beyond.

Speaking today in Japan, he said: "I was very disappointed after Wimbledon. With each major tournament that passes… and when you're getting asked questions a lot it's always about my future and stuff, so naturally from that and the fact I'd not performed as well as I'd like to, you question things and doubt yourself a little bit.

"But when I got home the day after my match my daughter said to me 'Daddy, you're home because you lost another tennis match' and I said to her, 'yeah I did, what do you do if you lose?' and she said 'you try and try again'.

"And I was like yeah, that's what I want to do. I want to keep playing because I enjoy it and think I can still play at a high level.

"There's been difficult moments in last few months and year with injuries but right now this is the healthiest I've been in the longest period. I'm getting better and improving and hopefully that stays that way until the end of the year."

Murray has been handed tough opening matches in both the singles and doubles at the Games.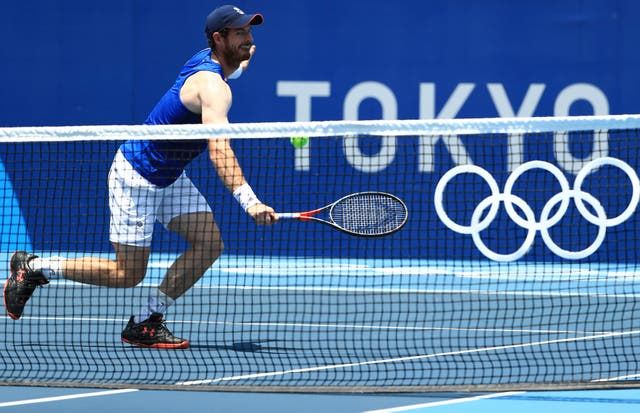 In the singles, he takes on Felix Augur Aliassime, who knocked him out of the second round at last year's US Open, and takes on one of the world's best doubles pairings of Pierre-Hugues Herbert and Nicolas Mahut alongside Joe Salisbury.

Despite the challenge, the two-time Olympic singles champion said he was still confident of coming away from Tokyo with a medal.

"It's not going to be easy and in a slightly different position to four or five years ago when I would have been expected to get one and that's maybe not the case this time around," he said.

Of a possible medal, he added: "That would be for me probably my best achievement if I could do that after everything that's gone on the last few years. So, I'm motivated for that reason alone. And yeah I still believe that I can do that.

"I know this could be the last one. So, I want to go out there and leave everything out on the court and fight for every single point because that's all you can do."