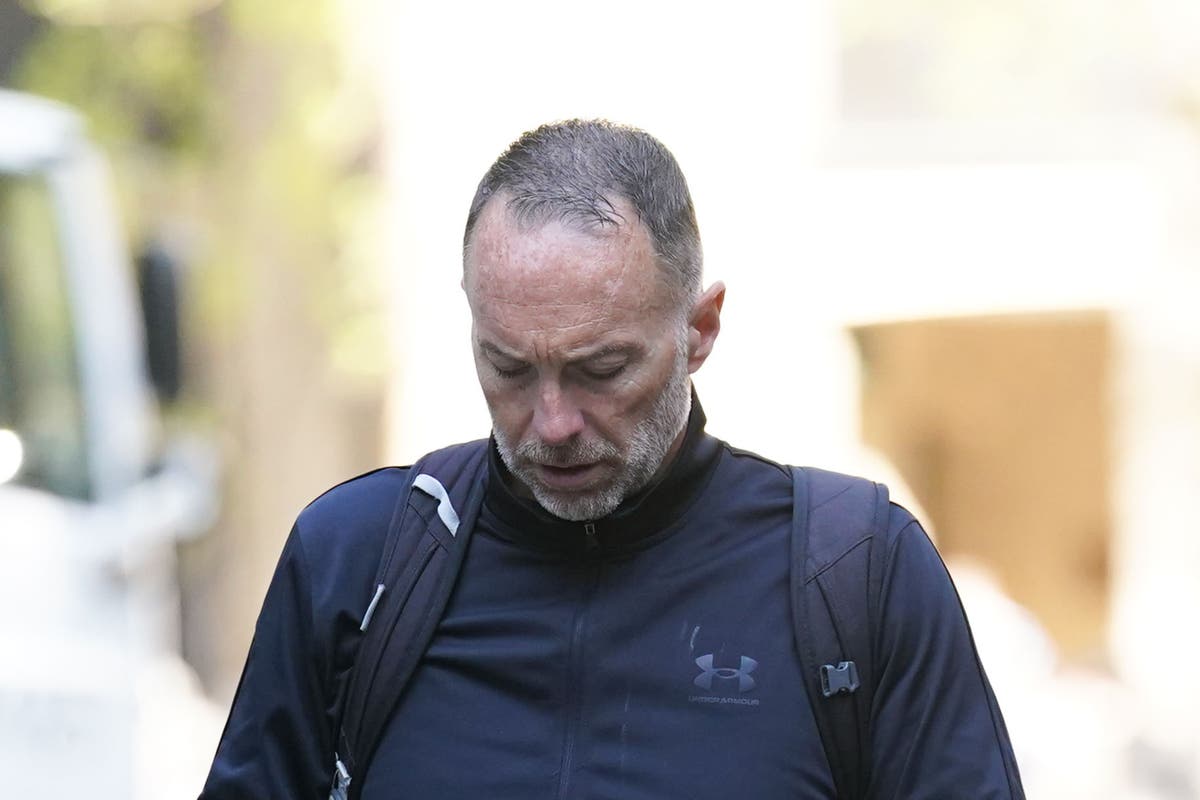 Met Police sergeant 'took bribes from West End bosses'
Ex-Met Police Sergeant Frank Partridge is accused of accepting hospitality from Cirque le Soir boss Ryan Bishti to sway his way in West End licensing.
Aveteran Metropolitan Police officer was "in the pocket" of West End club bosses and security firms thanks to bribes including a signed Wayne Rooney shirt, concert tickets, and a foreign holiday to Morocco, a court has heard.

Former Sergeant Frank Partridge, 49, was lavished with Premier League football match tickets, food and drinks at top London venues, access to a gig by the band Metallica, and hotel stays, it is said.

He also received the services of a professional escort, it is alleged, as well as a £7000 family holiday, and renovation work on his home in alleged bribes, Southwark crown court heard.

Partridge is now on trial over alleged "corrupt practices" between February 2013 and June 2015, sitting in the dock alongside Ryan Bishti, the 43-year-old businessman behind Soho's Cirque le Soir nightclub, Bishti's mother Pamela Bishti, 67, security boss Terry Neil, 56, and his ex-wife Soraya Henderson, 57, security boss Anna Ginandes, 45, a man who cannot be named for legal reasons, and Eamonn Mulholland, 55, who was connected to the West End nightclub Beat.

Prosecutor Philip Evans KC said Partridge has considerable influence in the West End, having previously been part of the Met's Clubs and Vice unit and then playing a "central" role in work with the Westminster Licencing Unit.

"In short, he was responsible for policing the licensed premises of the West End", he said.

Mr Evans said Partridge had a say when venues were seeking licenses from Westminster Council, and when they may face reviews of their operations in the future.

"It is the prosecution's case that he developed and nurtured relationships with those he was charged with policing, and he used those relationships for his own benefit and in turn for their benefit", he said.

"They were people who owned, operated or were linked to, licensed premises, nightclubs and the like, as well as with those who operated security companies which relied on the licensed premises to provide their firms with work and income."

Mr Evans said Partridge, an officer in the Met since 1992, had performed legal and "diligent" work in his role in West End licensing.

But he is also accused of being the "recipient of significant financial and other advantages or bribes".

It is said he was given free tickets, travel, and accommodation to see Manchester United play at Old Trafford, a £7,000 holiday to Morocco for his family was laid on, he was handed made-to-measure shirts and a suit, and tickets to the Wireless Festival.

Ryan Bishti and his mother gave Partridge Metallica tickets, it is said, paid for the renovation of his home, and even allegedly hired the police officer a professional escort, the court heard.

It is said Mulholland arranged for a Manchester United shirt to be signed by Wayne Rooney and framed for Partridge.

"You will no doubt hear evidence that Frank Partridge was, in many respects, a professional police officer who conducted his work without raising much suspicion", said Mr Evans.

"But the investigation has identified occasions upon which he performed his duties improperly and, in a manner incompatible with his position.

"He developed an unprofessional and inappropriately close relationship with a small number of individuals who had an interest in those properties in the West End of London.

"Those relationships benefited Frank Partridge financially and the individuals because they had someone with Frank Partridge's powers 'in their pocket'."

Jurors heard Partridge and his wife were treated as "VIP guests" at the exclusive Japanese restaurant Sumosan, in Mayfair, on the officer's birthday in 2014, including being chauffeur-driven into London and receiving more than £500 in hospitality.

Partridge – who left the Met Police in 2016 – has pleaded guilty to three counts of bribery, accepting he received many of the benefits. But the former officer, of Wing, Buckinghamshire, denies the gifts influenced the way he did his job, and jurors were told specifically that he denies receiving the services of a professional escort.

Partridge has pleaded not guilty to eight counts of conspiracy to commit bribery and five further charges of bribery.

Ginandes, from Camden, the unnamed man, Neil, of Slough, Henderson, from Flackwell Heath in High Wycombe, Ryan Bishti, from south Kensington, Pamela Bishti, of Croydon, and Mulholland, of Islington, all face two charges of conspiracy to commit bribery and two counts of bribery.

They all deny the charges. The trial continues.
AI Disclaimer
: An advanced artificial intelligence (AI) system generated the content of this page on its own. This innovative technology conducts extensive research from a variety of reliable sources, performs rigorous fact-checking and verification, cleans up and balances biased or manipulated content, and presents a minimal factual summary that is just enough yet essential for you to function as an informed and educated citizen. Please keep in mind, however, that this system is an evolving technology, and as a result, the article may contain accidental inaccuracies or errors. We urge you to help us improve our site by reporting any inaccuracies you find using the "
Contact Us
" link at the bottom of this page. Your helpful feedback helps us improve our system and deliver more precise content. When you find an article of interest here, please look for the full and extensive coverage of this topic in traditional news sources, as they are written by professional journalists that we try to support, not replace. We appreciate your understanding and assistance.