The plant in Calais, France, will close by the first quarter of 2024, leaving 50 workers unemployed, after parent company Spin Master blamed "difficult market conditions" and the "soaring cost of raw materials and energy".
The only factory in Europe dedicated to producing iconic British construction toy brand Meccano is set to close.

The plant, in Calais, France, will shut down by the first quarter of next year, leaving its 50 workers unemployed, according to French reports.

Meccano's parent company, Spin Master, is said to have blamed "difficult market conditions" and the "soaring cost of raw materials and energy" for the decision.

In a statement to French channel BFM TV, the Canadian company said: "After having studied all the possible alternatives, the management now has no other choice but to consider stopping the industrial activities of the Calais plant by the first quarter of 2024."

Spin Master has invested €7m (£6.1m) since 2014 to "improve the industrial performance and competitiveness of the site".

However, the cash was "unfortunately not enough to remedy the situation in the long term", the statement added.

But French politician Pierre-Henri Dumont described the decision as "intolerable".

"Meccano is the story of Calais. We must do everything to maintain activity on the site," he tweeted.

And former French presidential candidate, Ségolène Royal, said the "disappearance" of the "emblematic" factory was "sad", as she hailed the "educational toys that develop ingenuity".
"Fight for solutions," she added.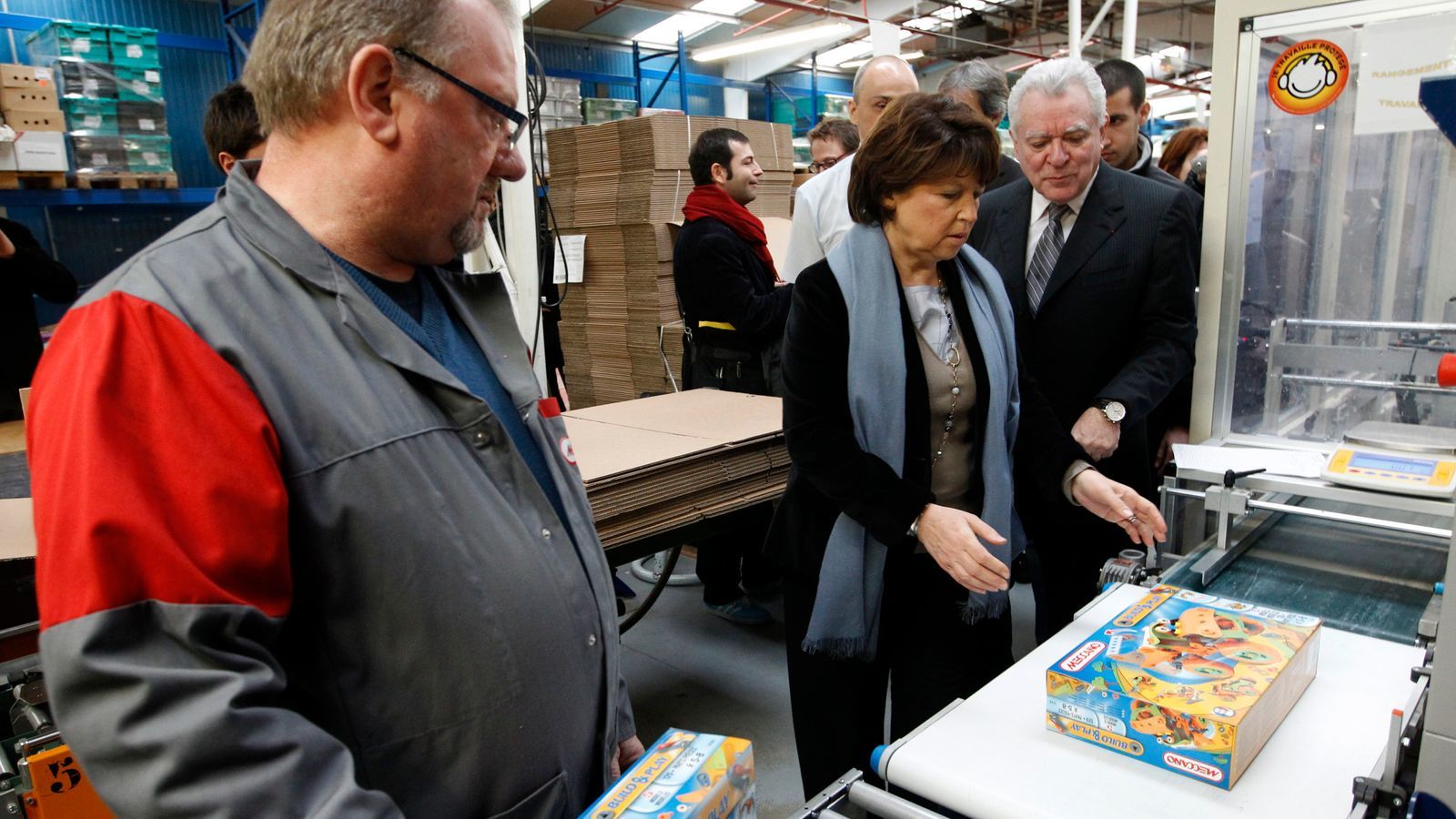 Around four million boxes of metal or plastic parts - the equivalent of a third of the brand's products - are produced at the plant each year, according to BFM TV.
A job safeguard plan is expected to be unveiled next March.
Spin Master's statement added: "Management's objective is now to provide individual support to each of the 50 employees concerned.
"In this sense, it will soon engage in negotiations with the social partners to define the terms of a job protection plan promoting a quick return to employment.
"Finally, it will naturally remain open to all proposals from a possible buyer."
Sky News has contacted Spin Master for further comment.
The Calais factory was built in 1959, more than 50 years after the first Meccano kit was invented by Frank Hornby in England in 1898.
In 2000, the brand merged and starting building with a similar construction toy brand, Erector, which was established in the US in 1913 by Alfred Carlton Gilbert.