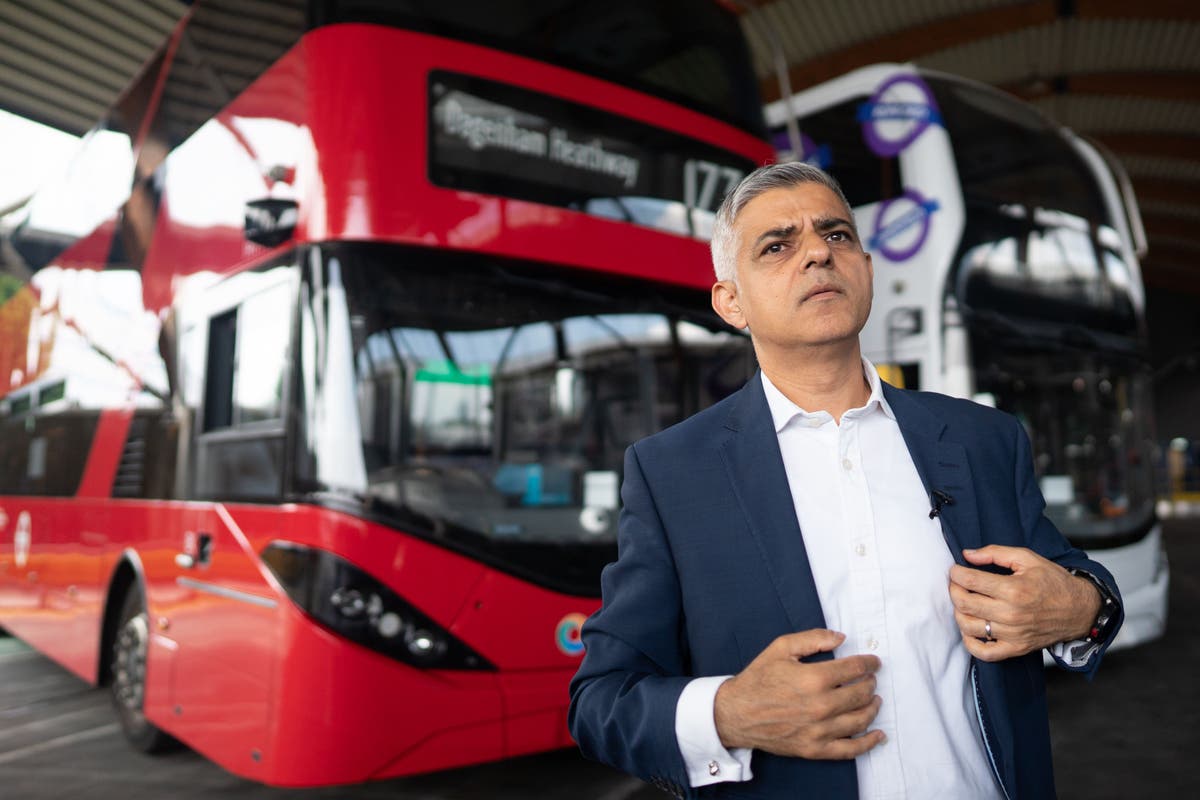 Mayor in new row over planned cuts to 'iconic' bus routes
Sadiq Khan initially proposed axing 22 routes and reducing the frequency or length of almost 60 more but performed a partial U-turn and saved all but three
Sadiq Khan was on Wednesday caught in a new row over bus cuts as MPs urged him to reconsider changes to "iconic" routes.

The mayor has come under renewed pressure over the imminent axing of the 11 and the re-routing of the 211 and 26 to save money and "more closely match" passenger demand.

The 11 route, which has linked Fulham and Liverpool Street via Chelsea and Bank since 1906, is due to be abolished from early next year.

The 211, which links Hammersmith and Waterloo, is to be rerouted to end at Battersea Power Station — meaning it will no longer serve Victoria, Westminster and St Thomas's Hospital.

The 26 from Hackney will no longer go south of the river to Waterloo but will be redirected along the Strand and Whitehall to Victoria.

Nickie Aiken, Conservative MP for the Cities of London and Westminster, said the changes to the 211 would result in her constituents losing a direct link to five hospitals — Charing Cross, Chelsea & Westminster, Royal Marsden, Royal Brompton and St Thomas's.

She said residents were paying the price for the Mayor's "poor financial management of TfL" and faced having to change buses or a longer walk.

"They will pay a big price for Sadiq Khan's long-term transport failings," she said. "He's had £6 billion in handouts over the last couple of years - more than any other city or region. It's a mind-boggling sum and he still can't provide Londoners with the buses they need to attend medical appointments or visit loved ones in hospital."

Tony Devenish, a Tory member of the London Assembly, pleaded with Mr Khan at Mayor's Question Time to save the 211 and "iconic" 11.

He said a Transport for London consultation this summer found 90 per cent support for saving the 11 and 92 per cent support for the 211.

He requested a meeting between the mayor and Ms Aiken and fellow Tory MPs Felicity Buchan and Greg Hands. "We would love to save these buses still," he told Mr Khan.

Mr Khan said only 22 per cent of the mileage cuts first proposed by TfL were being implemented after he decided to user £25m a year of City Hall reserves to keep more buses running.

This meant that only four out of 16 neighbourhoods across London would suffer cuts, he said.

He had initially proposed axing 22 routes and reducing the frequency or length of almost 60 more but performed a partial U-turn and saved all but three - the 11, 16 and 521 - and curtailed 15 other routes.

In Chelsea, he said the 14, 74 and C3 were being saved while route 507, which currently links Waterloo and Victoria stations, would be extended via Chelsea to Fulham Broadway and renumbered 11.

Mr Khan said he would save the buses if the Government provided extra funding. "There is still time to save those buses if the Government steps up," he said.

"What I would say to those three MPs is: they have got a direct route to the Prime Minister, the Chancellor and the [Transport] Secretary. If the Government wants to give us the money we deserve... I would be more than willing to make those changes."

TfL said about seven per cent of passengers using the routes would have to changes buses to complete their journey. It said the new 11 would serve St Thomas's hospital.