Former Health Secretary Matt Hancock could be named the winner of ITV's I'm A Celebrity on Sunday night.
The West Suffolk MP, who was suspended from the Conservative parliamentary party after joining the reality show line-up, is one of three finalists.

Hancock vies with England footballer Jill Scott and Hollyoaks actor Owen Warner in a public vote.

But his TV appearance has drawn criticism, including from a Covid bereavement group and PM Rishi Sunak.

Mr Sunak has said he was "very disappointed" in the former health secretary, who had the Tory whip removed after it was announced he would be appearing on the ITV programme.

Mr Hancock, 44, has also been criticised by Conservative colleagues and opposition MPs, as well as his local Conservative association who said it was "disappointed" and accused the politician of a "serious error of judgement".

Conservative MP Tim Loughton said he was "disgusted" Mr Hancock had put celebrity ahead of his constituents, adding that losing the Tory whip was "the least he deserves".

However, Mr Hancock has defended his decision to join the programme.

He has said he went into the jungle to raise awareness of his dyslexia campaign, while arguing that the popular primetime show was "a powerful tool to get our message heard by younger generations".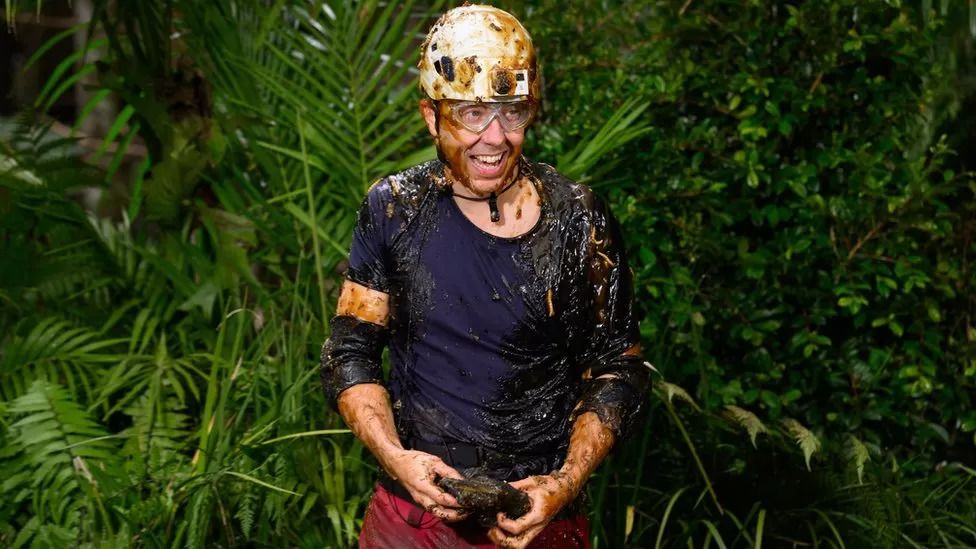 Mr Hancock has been widely criticised for appearing on I'm A Celebrity
He has previously said he would donate some of his fee for taking part in the show - reported to be as much as £400,000 - to a hospice in his constituency and dyslexia charities.

The politician has spoken on the programme about how being diagnosed with dyslexia at university was a defining moment.
One of the aims of the MP's Dyslexia Screening and Teacher Training Bill is that no child should leave primary school "not knowing if they have dyslexia", a spokesman for Mr Hancock said, ahead of his TV appearance.
The bill is due to have its second reading next week.
Soon after his arrival in the camp, situated in a national park near Dungay, New South Wales, on 9 November, a banner was flown over it bearing a message from the
Covid
-19 Bereaved Families for Justice group.
"
Covid
bereaved say get out of here!" the banner said.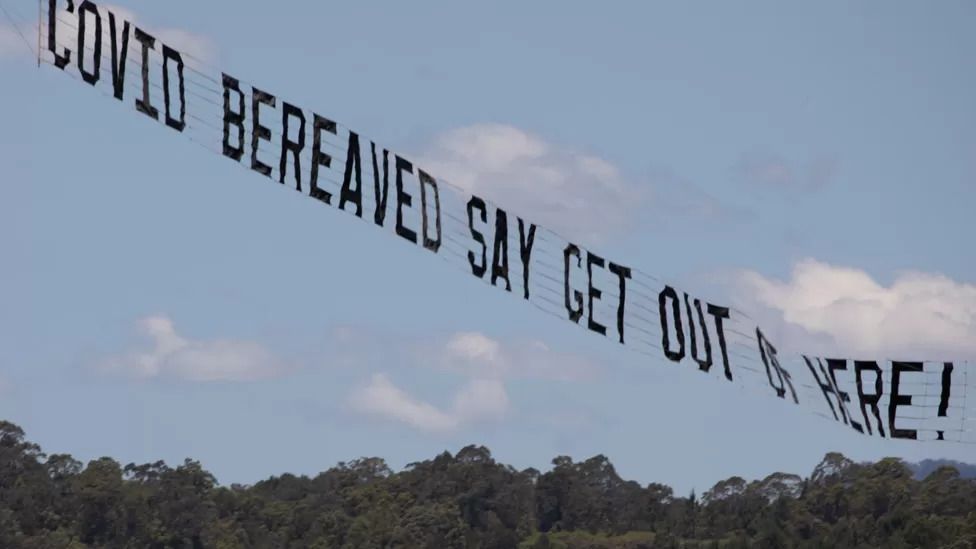 Campaign group 38 Degrees said the 35m banner circled the New South Wales camp for two hours

Mr Hancock was also challenged by fellow campmates about his decision to join the cast of the reality show, including singer Boy George, who said it was "difficult" to have him there after his mother had been in hospital during the pandemic.

The then-Cabinet minister was forced to resign as health secretary in June 2021 when CCTV images of him kissing his aide Gina Coladangelo in his office, and thereby breaking the government's own social distancing rules, were published by The Sun newspaper.

Fellow campmate, TV presenter Scarlette Douglas, described the MP's behaviour as "a slap in the face" that someone who had set the rules had then broken them.

Mr Hancock expressed regret over breaking Covid guidelines telling campmates he was looking for "a bit of forgiveness" adding that kissing Ms Coladangelo "was a mistake, but I fell in love".

He defended his overall record as health secretary, insisting "problems were caused by the virus" not those in government "trying to solve the problem".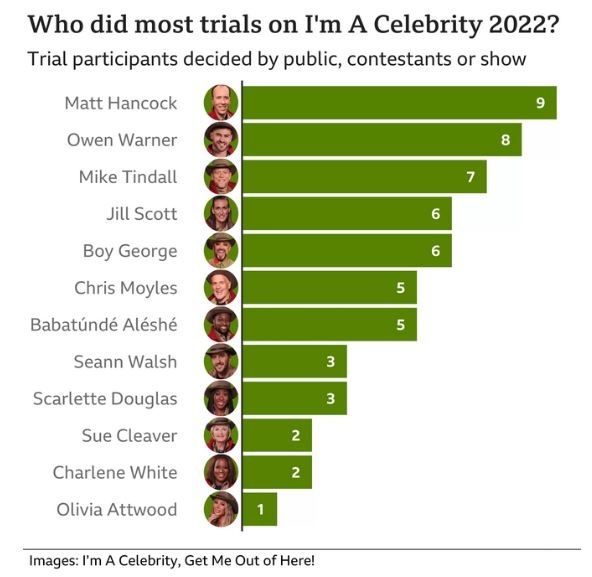 "Lots of the campmates asked questions that the public have got as well and it's only respectful to just give completely straight and truthful answers," he said later, speaking to camera in the Bush Telegraph room.

The politician justified his presence to a fellow contestant, the ITV News presenter Charlene White, saying: "There are so few ways in which politicians can show we are human beings.

"Sometimes you have just got to do things differently."

Meanwhile, Ofcom has said it is assessing at least 1,100 complaints about Mr Hancock's appearance.

Earlier this week, a government watchdog said Mr Hancock had broken government rules on post-ministerial jobs by not consulting the anti-corruption watchdog, Acoba, before joining I'm A Celebrity, the body's chairman, Lord Pickles, said.

However, Lord Pickles advised ministers that taking action against the MP would be disproportionate.

Mr Hancock proceeded to the final after Mike Tindall, the former rugby player and husband to royal equestrian Zara Tindall, was eliminated from the programme on Saturday.

The final begins on ITV1 and ITVX at 21:00 GMT.