MI5's apology for not preventing the Manchester Arena attack is not "enough", MPs have heard.
The head of the security agency said on Thursday it was "profoundly sorry" that it did not thwart the suicide bombing in 2017 which killed 22 people.

The apology followed the final report into the attack, which found MI5 missed opportunities to stop the bomber.

James Daly, Tory MP for Bury North, said there were "shocking failures" and "gross negligence" by the authorities.

He told the House of Commons: "Too often in this place, an apology from an organisation seems to be enough when it's not."

Addressing Home Secretary Suella Braverman, he asked: "Who is being held accountable? Who is going to be responsible? And will this information be passed on to the families?"

Ms Braverman said that as the inquiry's report made clear, the responsibility for the attack "lies with the bomber and his brother".

She added: "When it comes to whether lives could have been saved, the government is of course incredibly sorry and sorry is a weak word."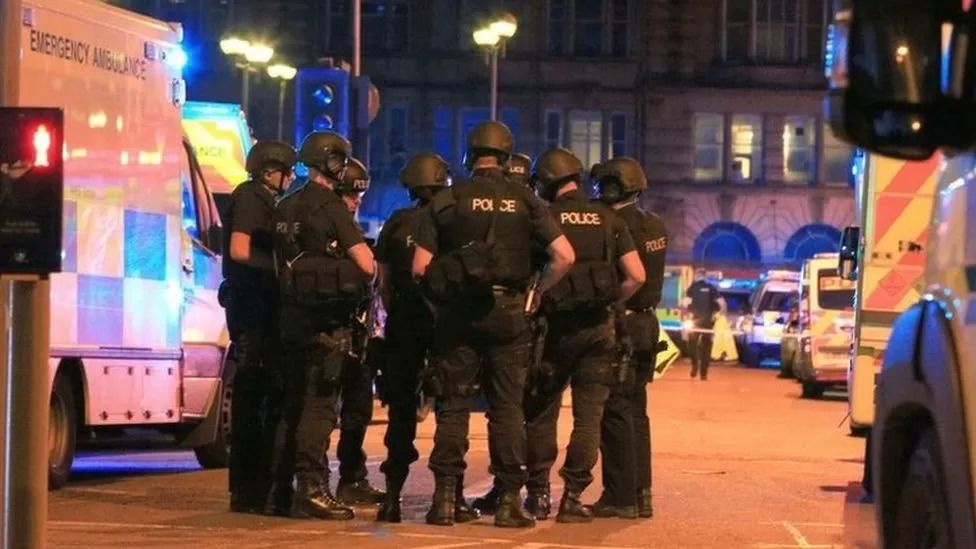 Twenty-two people were killed and hundreds more injured in the explosion

Hundreds were also injured when Salman Abedi detonated a homemade device in the foyer of Manchester Arena as crowds left an Ariana Grande concert on 22 May 2017.

Ms Braverman had said in a statement that the findings of the Manchester Arena inquiry's third and final report "require careful consideration".

The chairman of the public inquiry, Sir John Saunders, concluded that intelligence could have led to the bomber being followed to a car where he stored the explosives.

MI5 director-general Ken McCallum said he regretted that such intelligence was not obtained.

The father of the youngest victim in the attack has said he intends to sue MI5.

Andrew Roussos, whose eight-year-old daughter Saffie was killed, said that "MI5 have, for me, most of the blame".