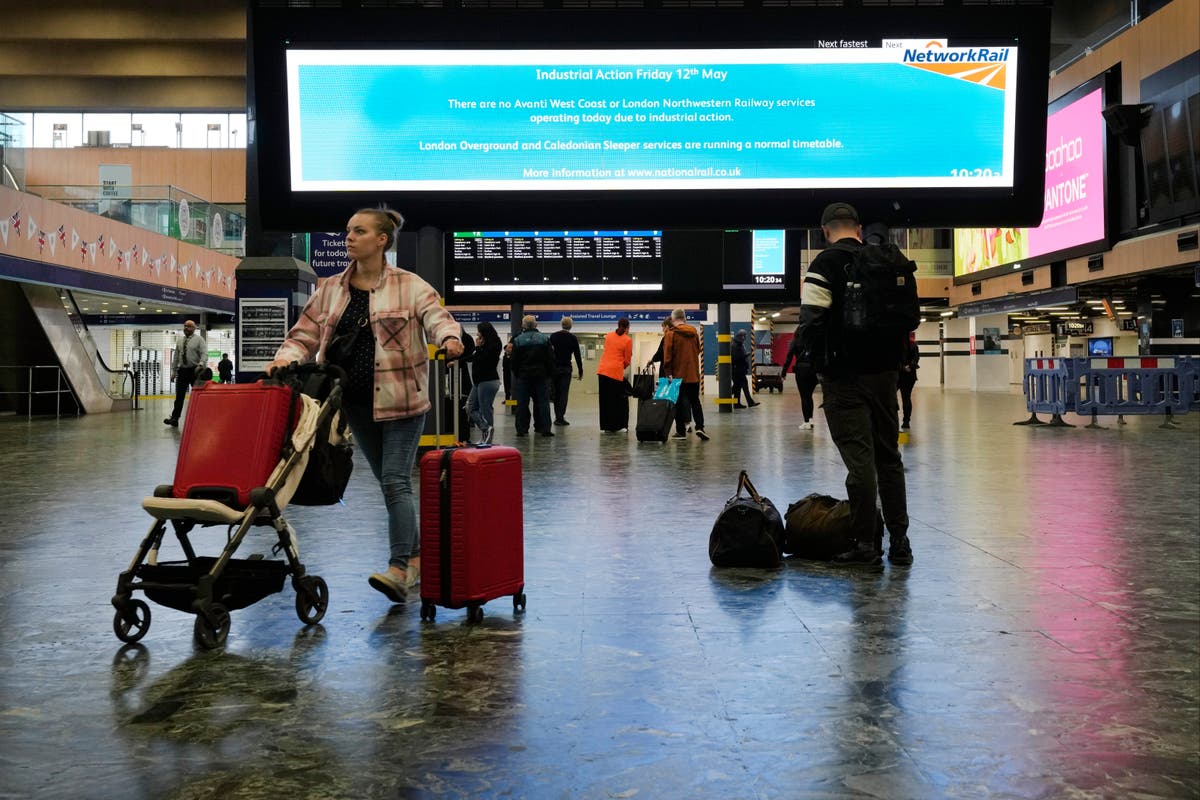 News Article Title: "Commuters Face Travel Chaos as Train Drivers' Union Calls Three Strikes This Week"
London commuters face travel chaos as train drivers' union Aslef and RMT call three strikes this week.
Services affected by Aslef strike on Wednesday and Saturday, and RMT strike on Friday.

Services will start later and finish earlier, with around 40-50% of trains running on each day.

National Rail recommends checking the times of first and last trains.

The strikes will affect 15 train companies and major services to and from London, with some train companies operating routes into Waterloo, and others not running any services.

The strikes will also affect football fans attending the FA Cup final and Beyonce's concert.

The Rail Delivery Group calls the disruption "unnecessary and damaging."