The Green Party secured its first sole control of an English council with victory in Mid Suffolk.
Last week, the Green Party swept to victory and took sole control of an English council for the first time. They doubled their seats on Mid Suffolk District Council, taking them to 24 on the 34-seat authority. A week on from that historic win, what can the residents of Mid Suffolk expect from their new council?

What is first on the agenda?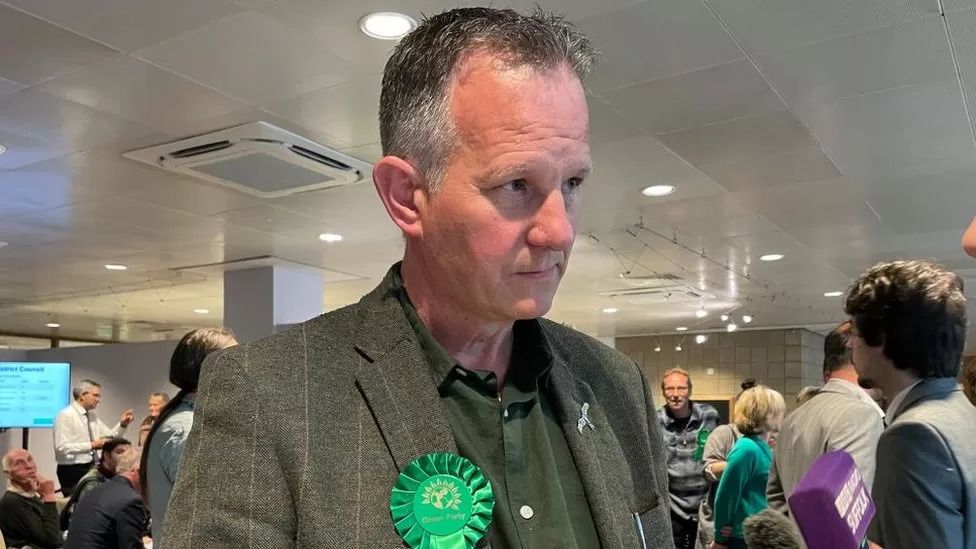 Andy Mellen, leader of the Mid Suffolk Greens, said he believed the party could improve local services
Andy Mellen is leader of the Green group and the person set to become the leader of Mid Suffolk District Council later this month.

He says the party is "very excited about leading the council, having that really clear mandate for change and the programme we want to achieve".

The environment will be high on the council's agenda, but he says the party will "not be telling people what to do".

"What we want to try and achieve is to make it easier for people to make the right choices about the environment," Mr Mellen says.

"We want to make walking and cycling easier and regenerate local bus services.

"People will notice a difference quite quickly in terms of the approach we take here in Mid Suffolk."

How can public transport be improved?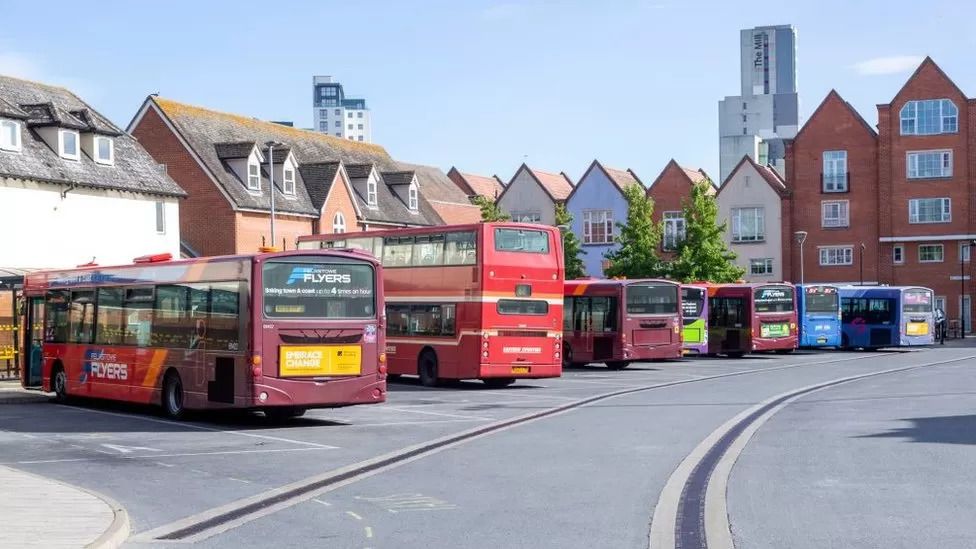 Mid Suffolk District Council will try to "link up" with the county council to improve public transport, Mr Mellen says
Mr Mellen admits Suffolk County Council has the "primary responsibility" for bus services in the district but says he is keen to work with them on public transport schemes.

He says: "We have already got a little programme which we managed to get funding for when we were in opposition which is a trial with electric buses.

"What we need to see is some innovative approaches and one or two things are already coming forward".

The Green leader says one example is using school buses when they are not in service, adding: "We could be doing something with them in the middle of the day.

"What we've got to try and communicate to people is if a bus service is there, use or lose it," he says.

He also believes there is an "appetite for a volunteer service" at a parish level which the council would support.

What about new roads?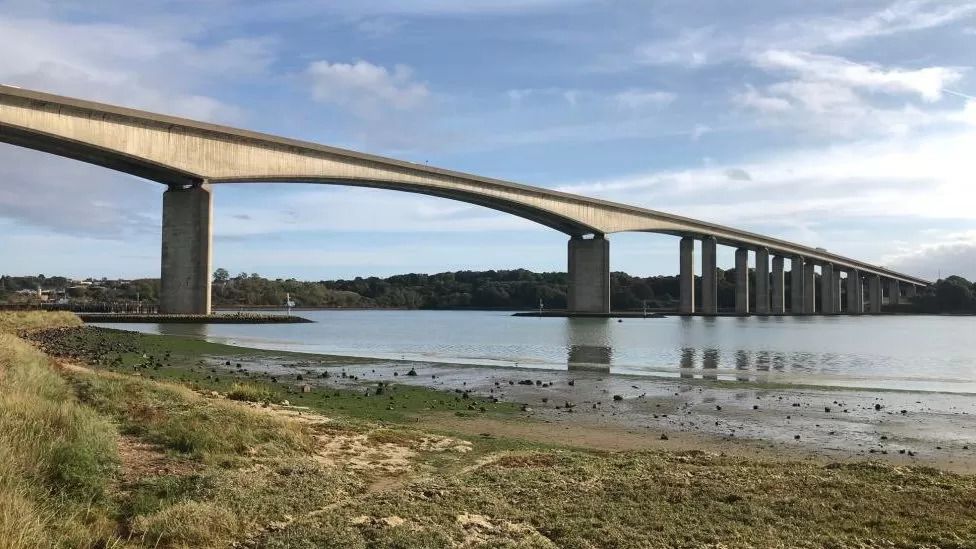 Mr Mellen says traffic can become gridlocked when routes are closed, such as the A14 Orwell Bridge at Ipswich, but building more roads is not the solution
In 2020, a £500m plan for an Ipswich Northern Route bypass was abandoned due to a lack of "political support".

Mr Mellen says that "idea is dead in the water, all parties agree it couldn't go ahead".

He says it would have required "a whole swathe of housing alongside it to provide the funding" and there is not "any appetite for that".

Mr Mellen says instead of building new roads, the district and region should look at "other transport solutions to get people out of their cars... and improve the alternatives".

Can the Greens win elsewhere?

In this local election, the Greens gained 241 seats, 47 more than their previous record set in 2019.

It takes their total number of councillors in England to 481.

The Greens are now the largest party in Lewes, East Sussex, where they gained eight seats and the Tories lost 19.

In East Herts, the Greens gained 18 seats, becoming the largest party on a hung council, with the Tories losing 27 seats.

Green co-leader Carla Denyer said her party was benefiting from "a deep dislike of the Tories and Starmer's uninspiring Labour".

Co-leader Adrian Ramsay said victory in Mid Suffolk would "pave the way for electing the first Green MP in the area as well, to really represent people on a national stage as well as locally".

Will there be more new housing in Mid Suffolk?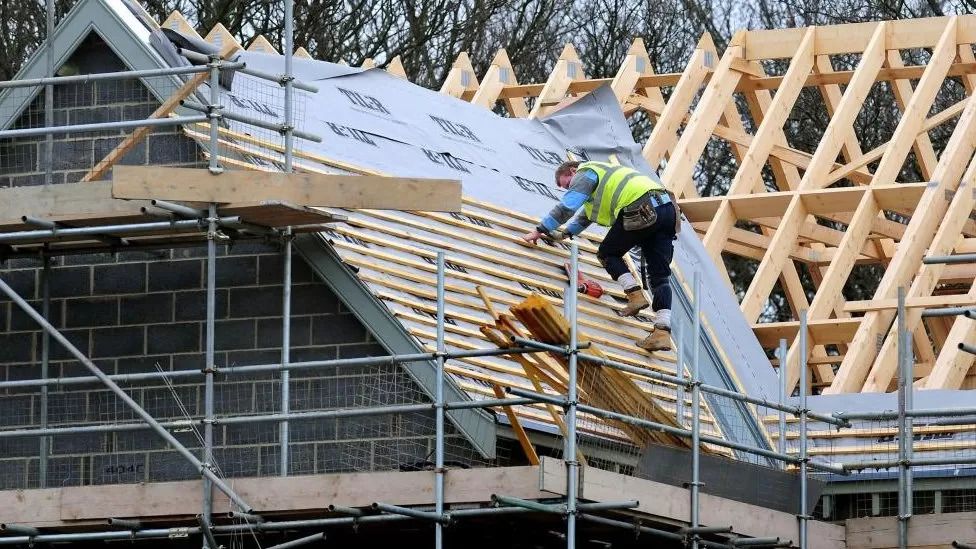 Michael Gove, the housing secretary, says more homes are "desperately" needed across the country

Mr Mellen says "house building will inevitably continue to some extent" in the district.

But, he says: "What we've had is a splurge of development that's come through as a result of stuff that happened five years ago when the administration did not have a five-year housing land supply, and government rules meant we had to approve a whole load of [housing] that perhaps wouldn't have been approved under other circumstances."

He says the council now has "a really good housing land supply, now we have part one of joint local plan so there is an element of control coming back in now and speculative developments are happening less often and that'll be the case going forward."

Mr Mellen says housing developments which have already been approved "have to be built".

"What we'll see is the lessening of the flow of big new estates, particularly as communities get more involved in planning and development with the neighbourhood plans," he says.

Communities will have "more of a say" and there will be a "less top down approach" from the council on planning.

Will council tax rise?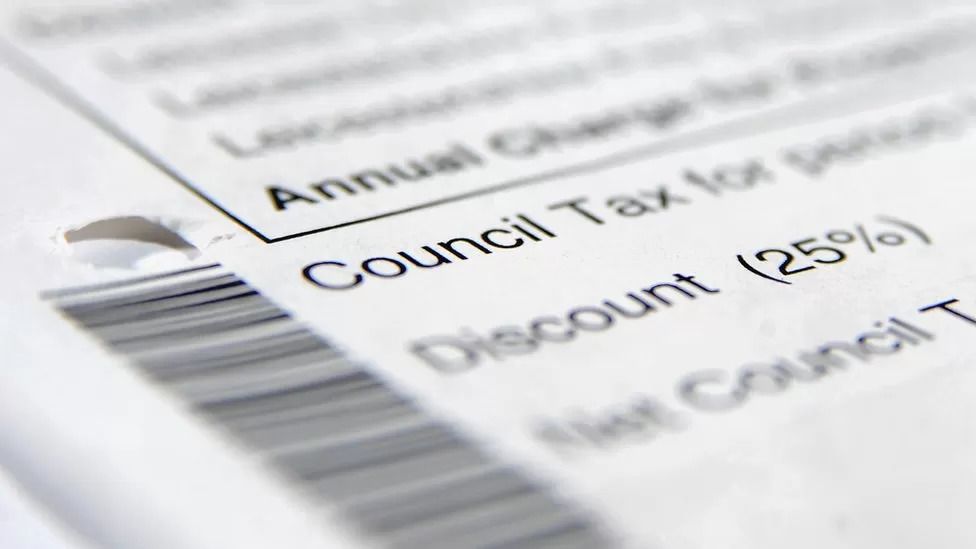 Many households have seen an increase in their council tax bills
Many councils across the country have raised council tax, with several authorities increasing it by the maximum available.

But Mr Mellen does not see Mid Suffolk raising its portion of the tax bill, as the council "is not struggling for cash".

He says the previous council leadership, a 16-seat minority Conservative administration, "left us a reasonable legacy".

"There is some stuff we can do within the existing budget," he adds.

"The previously administration was putting money into reserves and we want make sure some of that is used [to] make a difference in the community."