Liz Truss took a "Spinal Tap approach" to government, with the volume turned up to 11, her former chief speechwriter has told.
Asa Bennett said Ms Truss demanded "fast action" to put "rocket boosters" on the British economy.

It was a "bitter regret" that it "didn't come off like that", he added.

Ms Truss's government lasted just seven weeks after its mini-budget spooked financial markets, prompting Tory MPs to revolt and forcing her resignation.

Spinal Tap are a spoof heavy metal group created by a team of comedians and musicians, who famously had amplifiers that were "one louder" than 10.

Mr Bennett, who had previously worked for Ms Truss when she headed the Department for International and the Foreign Office, was interviewed by the BBC's Nick Robinson for a Radio 4 documentary, Liz Truss's Big Gamble.

'Trusted her instincts'

Asked whether she regretted her approach in Downing Street, Mr Bennett said: "I think Liz felt that she's gambled before in her life and then she could gamble again on this.

"And yes, the stakes would be high, but the pay-off was worth it in the sense of taking that fast action.

"And at the same time Liz was someone who knew what she thought, known it for years, and so finally had the biggest chance yet to make her programme a reality.

"Of course, it will be no doubt a bitter regret for us all and her most of all that it didn't come off like that."

He said if Ms Truss had been made aware of the risks, she was generally someone who would have trusted her instincts.

"And so when she hears these things, she's someone who feels that she can have the courage of her convictions.

She's heard all the views. She was at the Treasury [as chief secretary] in the past, and she would be clear in her mind how to do things better."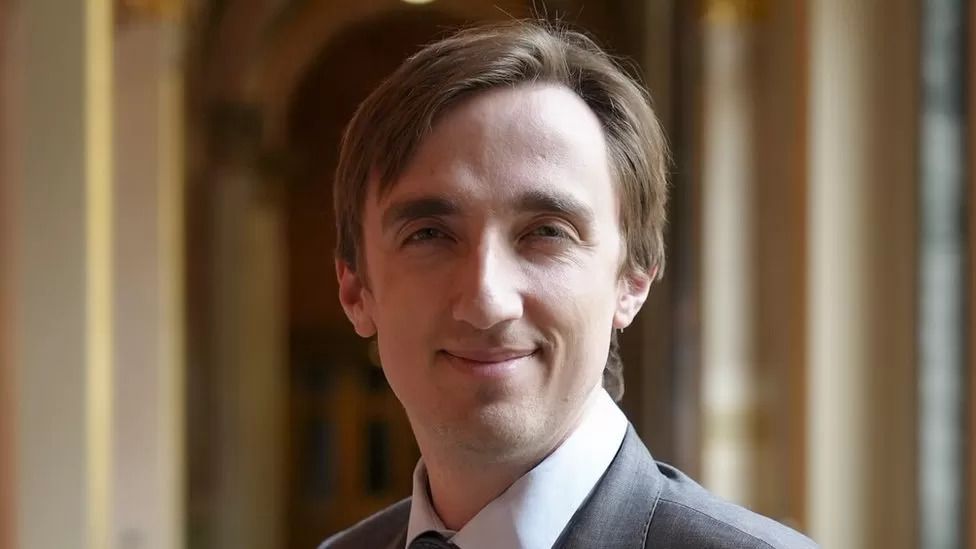 Asa Bennett says Ms Truss wanted to 'unleash Britain's potential'

Mr Bennett said the then-prime minister regarded the Treasury's approach to economic policy as "this sort of tired, stale, status quo sort of thinking".

"And that is why she felt it really was time to take the hard decisions and root it out by trying to break with the sort of consensus, the cosy consensus that meant that Britain had been flagging along with international competitiveness," he added.

'Take things up a notch'

On the decision to sack the Treasury's top civil servant, Sir Tom Scholar, Mr Bennett suggested Ms Truss saw him as a symbol of the "senior Treasury civil servants who have presided in her mind over persistently low growth, chronically and persistently low productivity".

The Treasury orthodoxy "was something that just had to change because it was not able to unleash Britain's potential in her view", he said.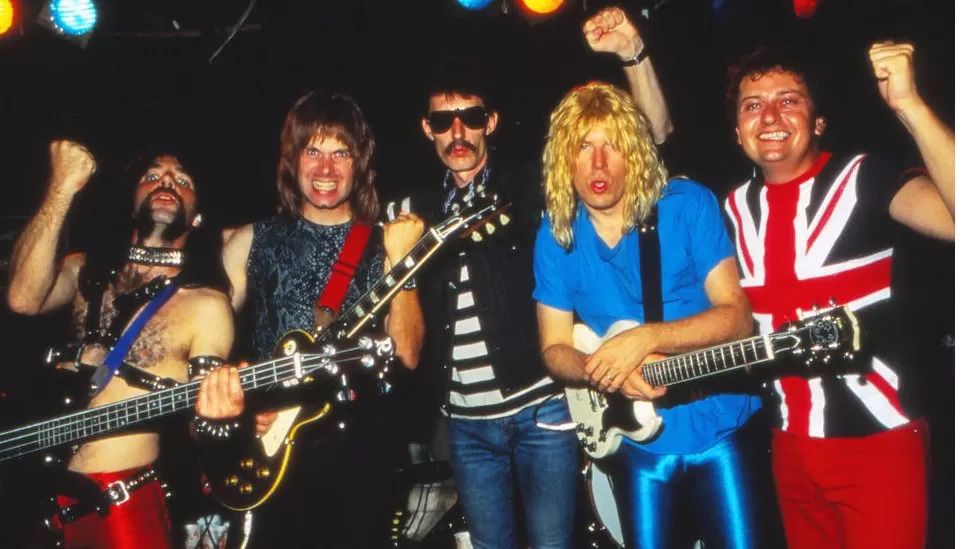 Spinal Tap perform in San Francisco in 1984

He said Ms Truss had spent years sitting around the cabinet table and felt she knew what the solutions were to the country's economic problems. "She also knew that this was the moment to put rocket boosters on the economy and get growth going."

She was, he said, "someone who would always try and take things up a notch. I think she always liked to be the one that was ready to push the envelope and would only back down if there was good reason".

'Human hand grenade'

"I think Liz was someone who would take this sort of Spinal Tap approach, turn it up to 11, and only if necessary, turn it down again," he added.

Boris Johnson's former top aide Dominic Cummings dubbed Ms Truss the "human hand grenade".

Mr Bennett said Ms Truss came to regard the nickname as "a compliment, not an insult".

"She's been dismissed and mocked by people in Westminster and the media over the years... and so she's found then that she could laugh these things off.

"She can embrace the jokes, and that's a part of her personality. Then she could see that she was bullet-proof as a result."

Six days before Ms Truss announced she would be resigning as prime minister, she sacked her long-time political ally and friend, Kwasi Kwarteng, as chancellor.

Mr Bennett said that was very hard for her. "Liz and Kwasi are very, very close friends, longstanding friends. They lived in the same area of London. They'd known each other for a while.

"They had written books together. They knew that they both thought the same way about what needed to be done.

"And so that's why it was such a hard decision, no doubt, for her to have to decide that he had to go at least to try and save her premiership."

Most of the mini-budget's tax-cutting measures were then ditched.

In her farewell speech outside No 10, Ms Truss defended her low-tax vision, saying: "We simply can not afford to be a low-growth country where the government takes up an increasing share of our national wealth."

But in an earlier interview, she said she took responsibility for going "too far, too fast" with the tax cuts in the mini-budget.