A large wildfire has broken out in woodland at Lickey Hills Country Park on the edge of Birmingham.
About sixty firefighters are tackling the blaze which broke out at the beauty spot at 13:15 BST.

Fifteen people including four children have been evacuated from three houses off Eachway Lane.

The blaze spread from about 400 square metres (4,305 sq ft) of land to 50,000 square metres (53,820 sq ft) in the Rose Hill area within hours.

Firefighting was hampered by heat, humidity and the terrain as crews battled to stop the spread of the fire, which was fanned by a southerly wind, Hereford and Worcester Fire and Rescue Service said.

People have been asked to stay away from the scene.

Konrad Naglowski, who lives nearby, said the whole area was "covered in smoke and it's difficult to breathe when outside".

Firefighters are expected to remain at the scene overnight.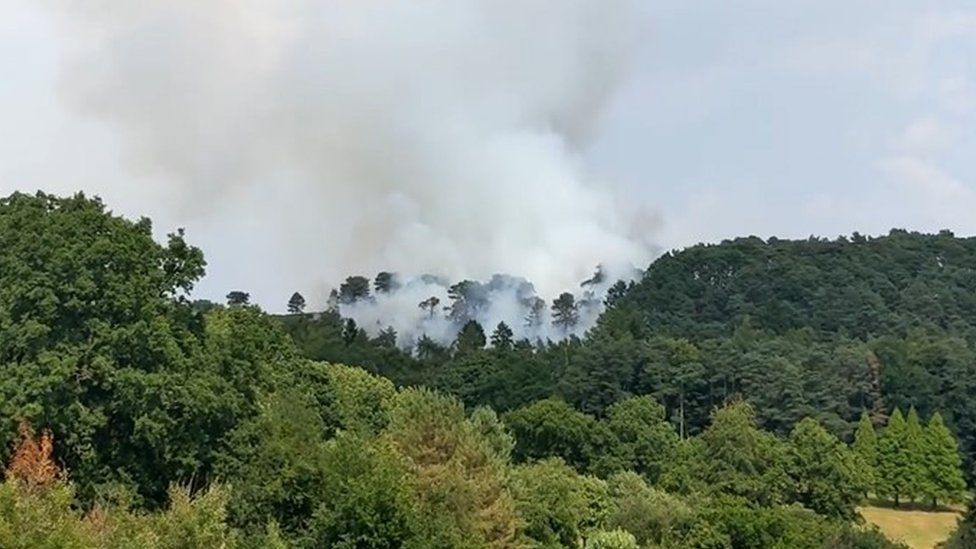 Lickey Hills Golf Course is situated near to the fire

Another resident, Elvis Bell, said: "You can smell the fire and the heat is overbearing.

"I'm concerned for the elderly because the air is very thick."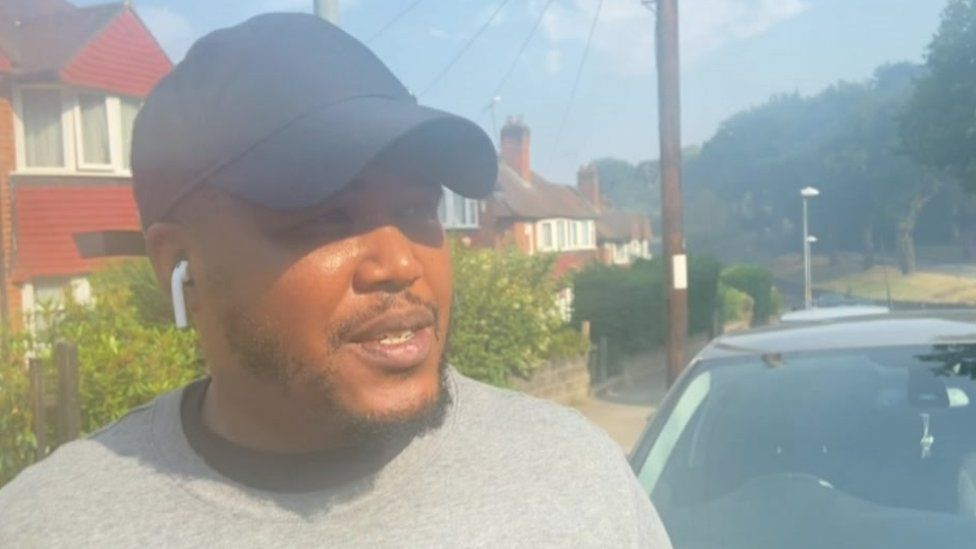 Mr Bell has described the heat from the fire as "overbearing"

The fire is near to Lickey Hills Golf Course, which said it had been unaffected with few people playing due to the heatwave.

Crews from Hereford and Worcester Fire Service were joined by teams from Kings Norton, Woodgate Valley and Northfield stations to fight the flames.

The fire service has told residents to keep their doors and windows closed.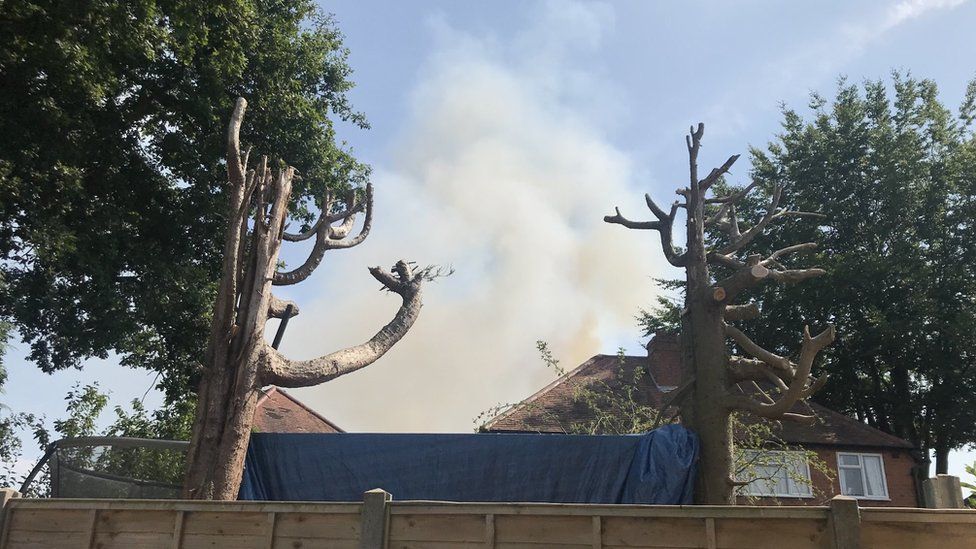 Smoke continues to be seen from people's gardens in the area
Drone footage captures the extent of a wildfire at Lickey Hills Country Park