Swap the velvet cloaks, jewels, implausibly well-behaved choirboys and animals for ballot boxes, soggy rosettes, clipboards and leisure centres. We are watching one transfer of power on Saturday. Election results around England this week suggest one of a different kind is well under way.
The Conservatives got a kicking, Labour made good progress and Ed Davey's tractor got the Lib Dems' wheels turning again (sorry). So what's next?

When the gap in the opinion polls between the Tories and Labour had been tightening in recent weeks, some Conservatives had been wondering aloud whether the prospects for them were not as disastrous as they'd feared. Real votes have put a dampener on that.

It does not seem likely, though, that MPs are going to start howling in pain publicly, or suggesting a change at the top, despite a few noises from predictable quarters. One former minister says they are all "tired and fed up, but if you put your head above the parapet and moan, you just make it worse".

The atmosphere in the party may then seem - outwardly, at least - quite calm. After the last few years, an unhappy peace is a political achievement of sorts, but don't mistake it for satisfaction with the leadership.

The former minister, not a regular critic of Mr Sunak, says it's one of "resigned depression". So what might the PM do to cheer it all up?

Expect relentless focus on - you guessed it - the five promises he made. Perhaps, one source suggests, there may be a reshuffle before the summer to line up the team for a future general election before the party conference in the autumn.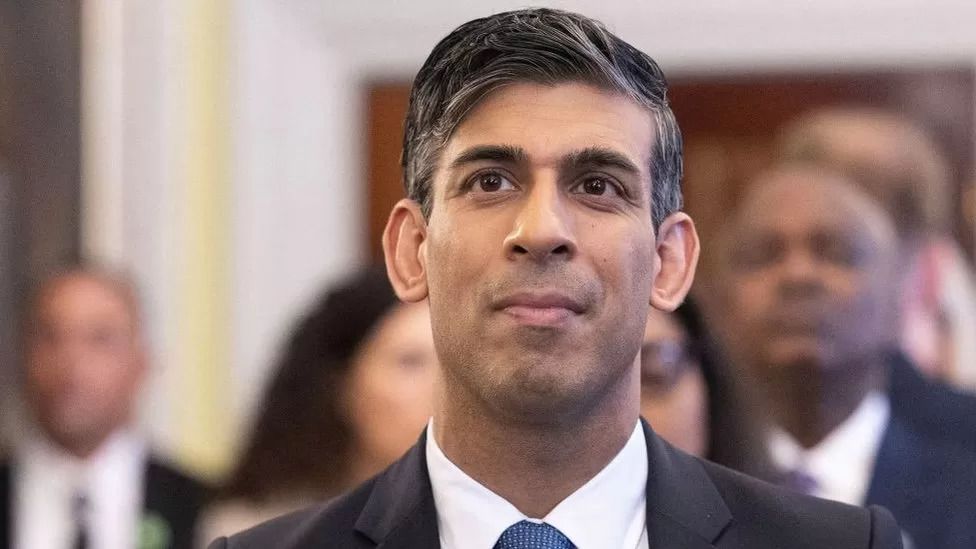 Amid the Coronation celebrations, Rishi Sunak had cause for concern about a different kind of transfer of power

But it's worth a bet that, before too long, Tory HQ will start using the c-word a lot - coalition. The way the results break down suggest that Labour is well ahead - more of that in a moment - but they can't be certain that they would have enough MPs to control the Commons on their own.

Don't be surprised, then, if the Tories start asking questions about who Labour might work with, to recreate previous campaign conversations about "coalitions of chaos".

The situation is already being used to campaign by the SNP, using the message on social media that "election experts predict the next general election is likely to see a hung parliament - this means the SNP holding the balance of power, so ensure we kick the Tories out".

Right now there is no way, repeat, no way that we can be sure what the situation will be at the next general election. But the tussle for Labour over whether they could win on their own is already under way and a Conservative source reckons they'll "hammer it at every opportunity".

The numbers from Thursday's local election in England do suggest that if everyone in the country voted in a general election this week Labour would not have had quite enough backing to get to Number 10 on their own. There was support for the Lib Dems too.

But Labour is already pushing a different message - the line they pumped out yesterday was to claim they are on track for a majority.

The last thing Labour leader Keir Starmer's party might want this far away from a general election is to get sucked into a debate about how he could govern and with whom if there were a hung parliament.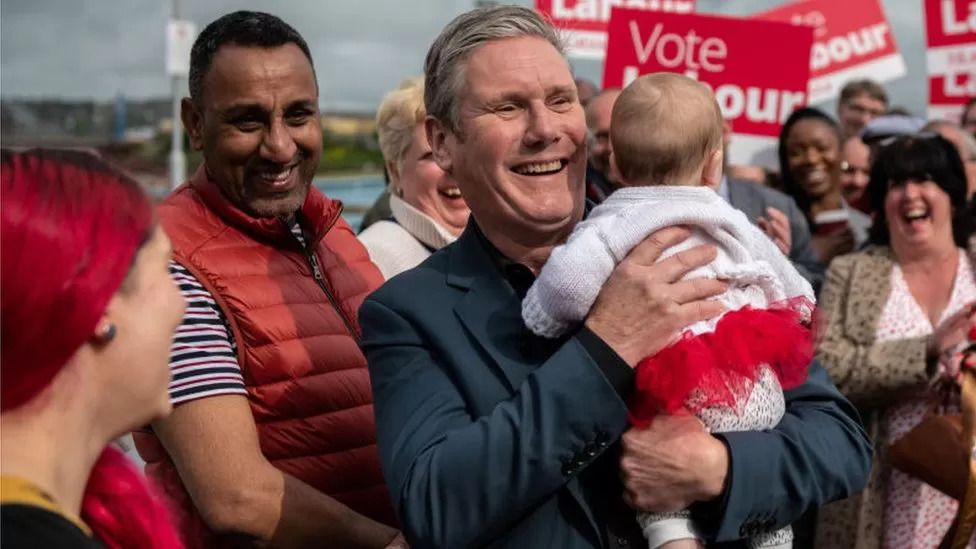 Sir Keir Starmer's supporters say the results vindicate him, but Labour wants to avoid debate about a hung parliament

The leader's backers reckon the results this week are instead a vindication of his whole approach, and they need to keep on keeping on - fleshing out their plans, his "missions", as the months go by and presenting themselves as hard-working winners.

The results make it easier to argue down those on the left who have grumbled that he's not radical enough, not bold enough.

The internal fights aren't over, but the Labour leader has more evidence this week that his plans are bearing fruit, particularly when you look at the parts of the election map that turned red.

Lastly, what's next for the Lib Dems, once their celebrations of their results have faded?

Well, opportunity, but also risk. The issues they picked in the campaign worked: When they are "brazen and bold", one of their MPs said, they benefited from "anger with Boris Johnson, and anger with everything".

There are 80 Westminster seats where they are in second place to the Conservatives. But experienced, wise heads caution about suddenly thinking they can sweep them all yellow.

The Lib Dems are still a small party, resources are an issue, and they have a "history of over-stretching', the MP warns, so expect them to proceed with some caution.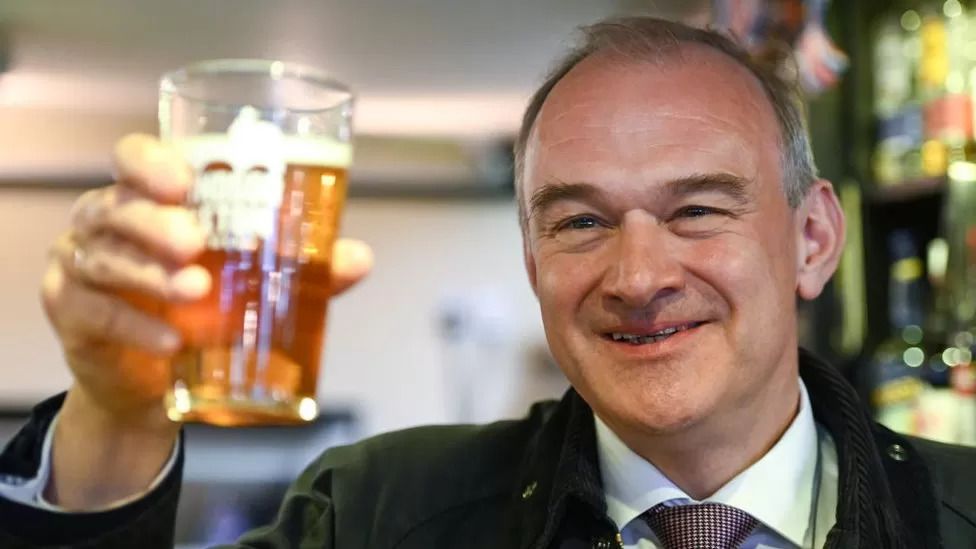 Sir Ed Davey toasted Lib Dem success in Windsor and elsewhere, but party sources say it won't go to their heads

"We won't let this go to our heads," another party source explains. There will be celebrations this weekend maybe, and perhaps the party's list of target seats might get a little longer. But it'd be a mistake to imagine that one set of local results completely transforms the landscape for them - or any of the parties.

The snapshot from Thursday is a valuable confirmation when it comes to our two main parties that Labour is well on its way - unimaginable in the ruins of 2019 - and the Conservatives are in deep, deep trouble.

Real votes, not opinion polls, are the ones that matter most.