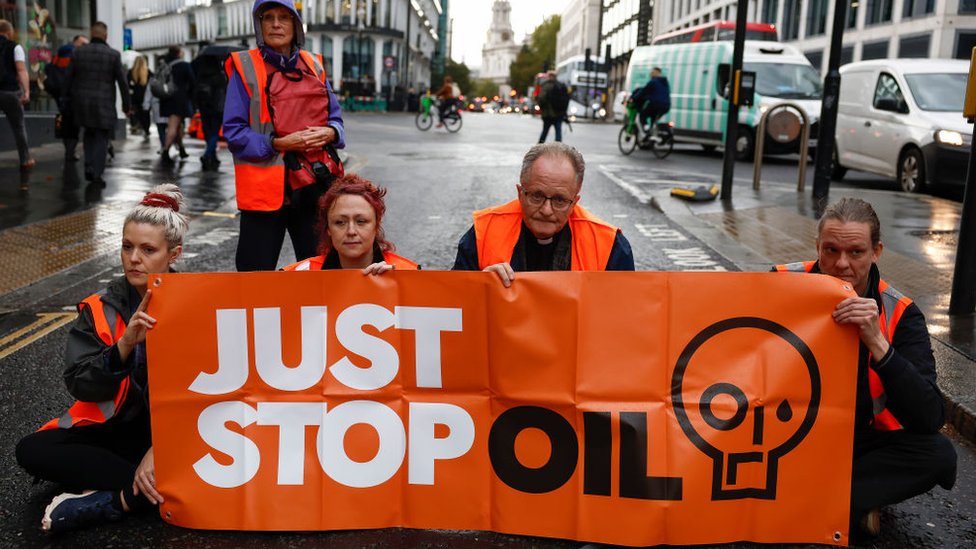 UK Labour Defends Accepting Donations From Green Energy Entrepreneur
Labour has defended accepting donations from Dale Vince, a green energy entrepreneur and supporter of the environmental campaign group Just Stop Oil, which aims to halt new licenses for exploration of oil and other fossil fuels in the UK.
The group has blocked roads and disrupted sporting events.

Critics, including Conservative Party chairman Greg Hands, have called for the donations to be returned, claiming they could influence Labour's views on the issue.

However, Labour has said it has been "extremely clear" on its views on Just Stop Oil and that Dale Vince is a "legitimate person" to take money from.

The party plans to announce proposals next month to halt new North Sea oil and gas developments.

Unions have expressed concern about the impact on jobs and Labour's largest union backer, Unite, has called for a "serious plan" for renewable energy.

The head of the GMB union, Gary Smith, has expressed concern about the potential impact of scrapping plans for new North Sea oil and gas developments on jobs.

He believes that such a move would be "bad for jobs" and has called on the Labour Party to scrap these plans.

An industry group, Offshore Energies UK, has also raised concerns about the potential impact on jobs and consumer bills if new North Sea developments are not pursued.

They argue that domestic production of oil and gas helps to avoid more expensive and less secure foreign imports.