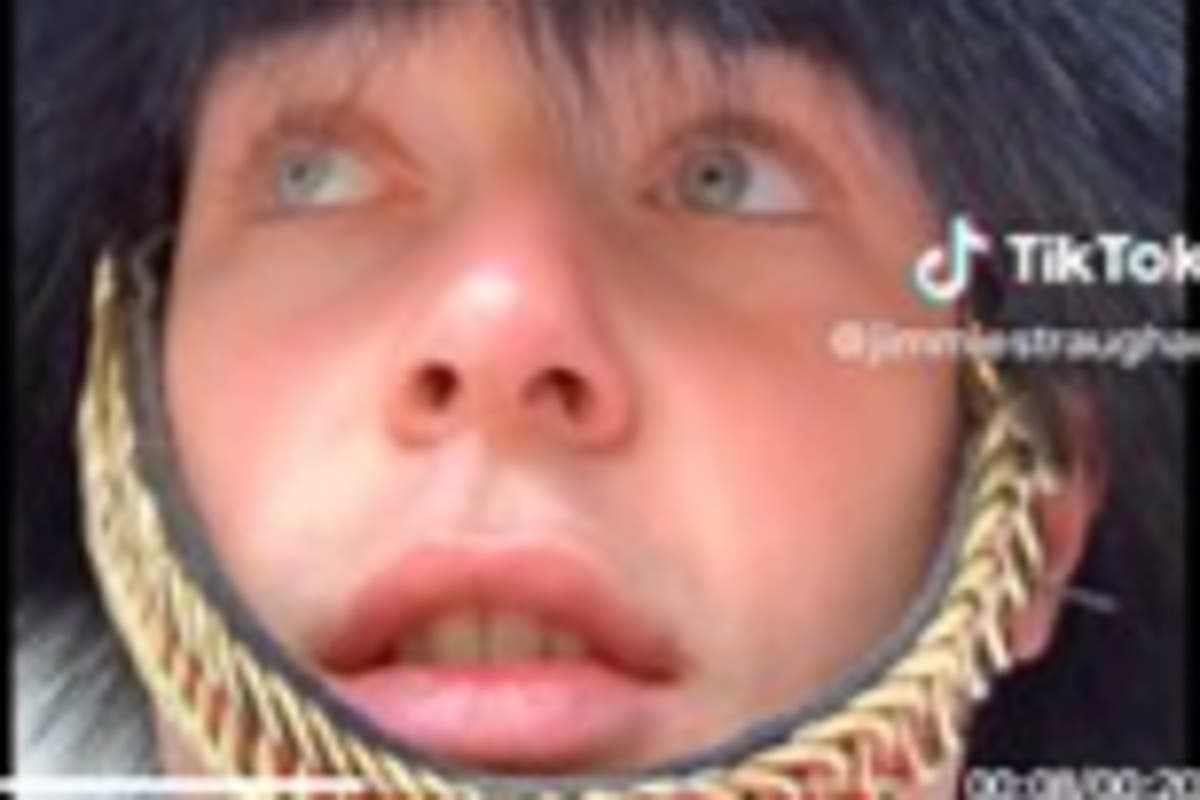 King's Guard condemned for filming himself gyrating against rifle
The video, filmed outside Windsor Castle, has sparked widespread criticism
A King's Guard has faced criticism after a clip went viral of him gyrating against his rifle while on duty.

Footage posted on TikTok shows the young man, Jimmie Straughan, filming himself outside Windsor Castle.

"I am currently standing outside Windsor Castle," he says in the clip.

"I am meant to be looking after the Royal Family. Currently staring at two ducks. Do I care? No."

The video, filmed in March 2020 but posted on Monday, has sparked widespread condemnation on social media and has been viewed over 300,000 times.

Mr Straughan was kicked out of the Army two years for using cocaine, he told MailOnline.

"I never got caught taking the video of the Queen walking her dogs with a footman, but she phoned up the guardroom and reported me for misbehaving on post," he said.

"If they'd seen the video, I'd have been out on my ear."

He told MailOnline that he was eventually dismissed in March 2022 after failing a drugs test. He said he "hated" having to stand in front of tourists, and is now travelling around Australia.

While the young King's Guard may have moved on, Admiral Lord Alan West, the former head of the Royal Navy, branded the soldier's actions an "absolutely bloody stupid thing to do".

The former security minister told MailOnline: "He is a stupid idiot. You always get people who are bloody stupid, and clearly he was bored. But this is so stupid.

"He has brought the Army and military into disrepute. He is one of the King's bodyguards and he was doing this."

But SAS veteran Phil Campion said the soldier's video was a "silly mistake" and that he hoped his punishment was not too severe.

He said: "This is a young lad doing something stupid and trying to be a bit edgy, making a name for themselves. It's a mistake anyone can make. You can make an idiot of yourself pretty quickly doing the wrong thing.

"But it's not funny because of where he is and the gravity of the job he has protecting the royal family."

Social media users have also condemned the guard for the "appalling video".

One person said: "How to make yourself really unpopular at work really quick."

Another said: "If it's legit its his last time on post."

Someone else wrote: "Plz keep us updated on your career."

A fourth commented: "That's a one way ticket to colly."