Prince Edward has been named as the new Duke of Edinburgh, Buckingham Palace has announced.
The King has given the title to his youngest brother on Prince Edward's 59th birthday.

It is a title strongly associated with their father, Prince Philip, who was Duke of Edinburgh for more than 70 years, up until his death in 2021.

The new Duke and his wife Sophie, who becomes Duchess of Edinburgh, visited the Scottish capital on Friday.

The couple went to a reception in Edinburgh which recognised the efforts of volunteers in supporting Ukrainian refugees over the past year.

Anti-monarchy campaign group Republic criticised the award of the title to Prince Edward, saying the "views of the people of Edinburgh" should have been considered before the title was given as a "birthday present".

Prince Edward becomes Duke of Edinburgh almost two years after the death of his father, Philip, who was given the title in 1947 when he married the then Princess Elizabeth, who later became Queen Elizabeth II.

It was understood that Philip had wanted Edward, his youngest son, to take on the title, but the decision was left in the hands of King Charles.

It means that Edward, 13th in line of succession to the throne, will attend the coronation in May as a duke, with a title that was synonymous with his late father.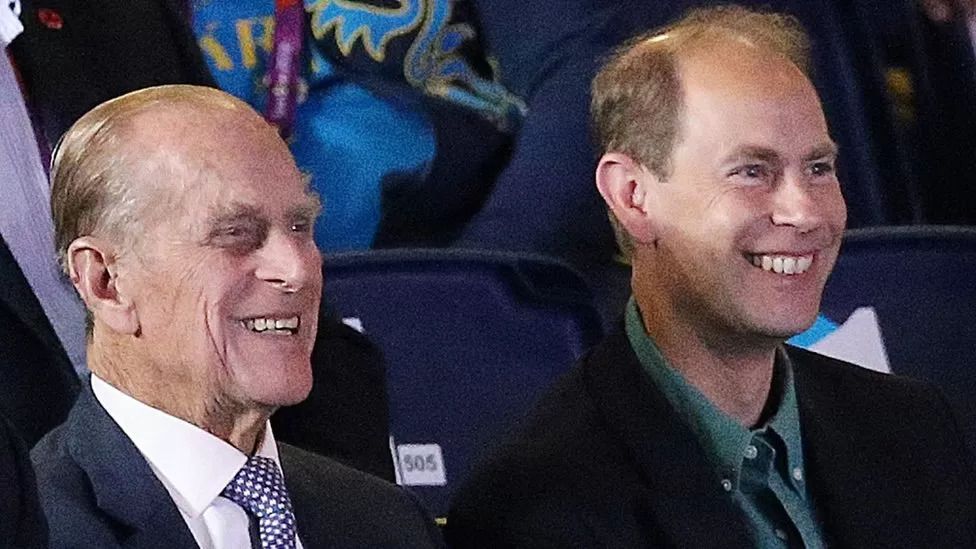 The new and former Dukes of Edinburgh: Prince Edward with his father, Prince Philip, in 2012

With Prince Andrew, the Duke of York, no longer a "working royal", there could be a more high-profile role for Edward, the King's youngest brother.

At the end of last year, Parliament fast-tracked a change in law to add Prince Edward and his sister Princess Anne to the "counsellors of state" who can act on behalf of the King.

In his earlier career, Prince Edward had worked in theatre and television production, but had increasingly focused on public duties, including taking on a number of roles from Prince Philip as he grew older.

This included supporting the Duke of Edinburgh's Award scheme, created by Prince Philip in 1956, which provides activities and training programmes for young people in the UK and overseas.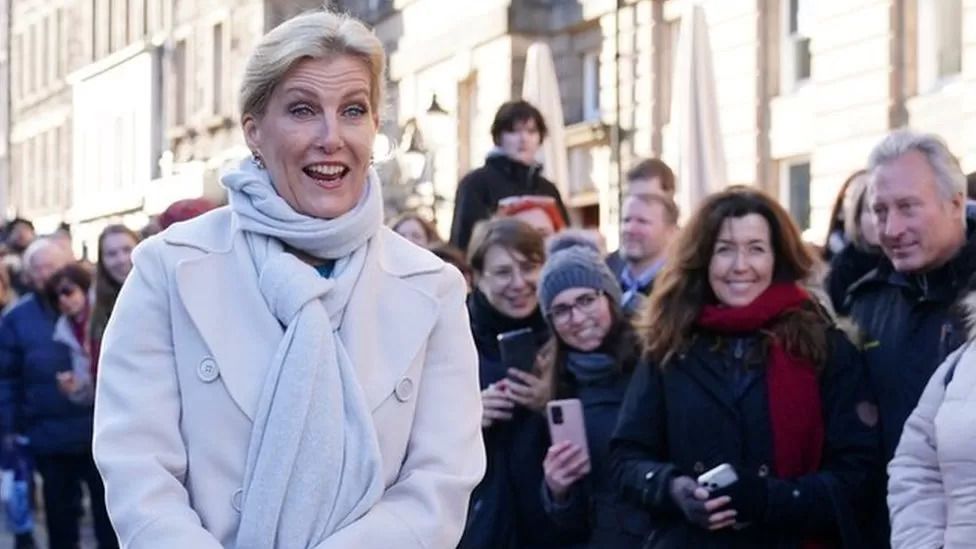 Sophie in Edinburgh after she was announced as Duchess of Edinburgh

When Prince Edward married Sophie Rhys-Jones in 1999, Buckingham Palace had announced that "in due course" it was expected by the Queen and Prince Philip that Edward would eventually become Duke of Edinburgh.

Although it is a prestigious title, it does not come with any land or income.

But the announcement was challenged by Graham Smith of the anti-monarchy group Republic.

"If we're going to have such daft titles they should be decided by Parliament or government - and it should not be possible for the head of state to award his own family," said Mr Smith.

The title of Duke of Edinburgh will not be hereditary, so when Edward dies it will not go to his children, but could be given to another senior member of the Royal Family.

Prince Edward's former title of Earl of Wessex will now go to his son, the 15-year-old Viscount Severn. But there will be no change in title for Edward's daughter, Lady Louise Windsor.

Buckingham Palace said in a statement: "The new Duke and Duchess of Edinburgh are proud to continue Prince Philip's legacy of promoting opportunities for young people of all backgrounds to reach their full potential."

The first Duke of Edinburgh was created in 1726, when the Hanoverian monarch George I gave the title to his grandson, Prince Frederick. Queen Victoria recreated the title in 1866 for her second son, Prince Alfred, and it was created again in 1947 for Prince Philip.