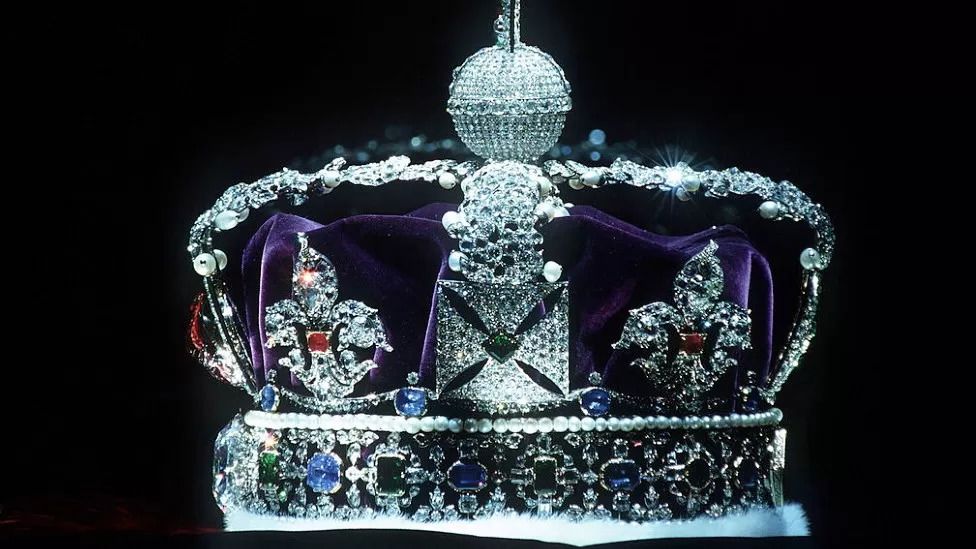 King Charles: Crown Jewels projection tours UK for coronation
The Crown Jewels will be projected on to the Tower of London before touring landmarks across the UK as part of King Charles III's coronation.
The light and music display explores the history of coronations and is among events planned to celebrate the royal ceremony on 6 May.

An exhibition about the jewel's origins will also open at the Tower of London.

Culture secretary Lucy Frazer said the installation shows "precious centuries-old royal treasures up close".

The King will be crowned alongside Camilla, the Queen Consort, at Westminster Abbey in London on 6 May.

The government said a total of 57 screening sites would show the event.

The Jewel House display will look at the origins of some of the precious objects for the first time, including the controversial Koh-i-noor diamond.

Meanwhile the Crown and Coronation display aims to explore the history of coronations with an immersive musical and visual show, which is due to start in autumn.

Ms Frazer said the coronation would "mark the beginning of a new chapter in our magnificent national story".

"Every part of the United Kingdom should have a chance to see and feel the joy of the coronation, and this giant light projection will give communities the chance to see precious centuries-old royal treasures up close over the next year," she said.