Imagine Keanu Reeves just casually rocking up to your local for fish and chips… well, that's exactly what happened for the owners of The Robin Hood in Tring, Hertfordshire.
Yes, the film star, 58, made a surprise visit to the much-loved establishment to enjoy some quintessentially British grub, and he was more than happy to stop for a chat with the bar staff.

Barmaid Laura Rolfe couldn't believe her eyes when the A-lister walked in the door at around 12:30pm, as the staff were just going about their typical Saturday service.

'The door swung open, and it was him!', she exclaimed to Metro.co.uk, saying she then uttered an expletive to owner Stewart Canham.

'He came to the bar and ordered a beer (Seafarers Ale) and just walked over to the corner. He ordered fish and chips and Nat's shepherd's pie,' she shared.
'When I took the cutlery down, I asked, "Oh is someone else joining you?", but he said, "No, we want to try both."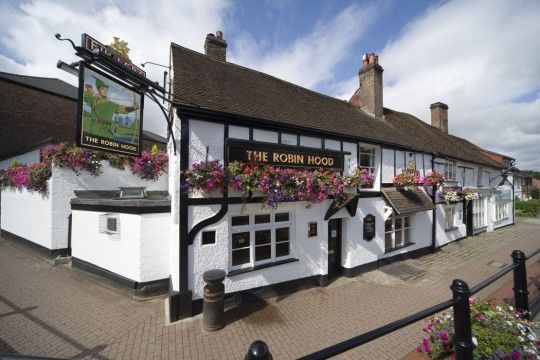 It's not known why the A-list star was at The Robin Hood in Hertfordshire
'He was with someone else. Presumably a driver or friend, maybe?'
Laura said she left the actor in peace, because he 'deserves to sit and enjoy his lunch just like anyone else.'
But, as you can imagine, the two boys working in the kitchen were very excited indeed!
Laura said that once Keanu had finished his lunch, he continued to prove himself the kindest celeb on the planet, as he went over to the bar and walked into the kitchen.
Keanu then shook the hands of the two guys working in the kitchen, and thanked them for his lunch.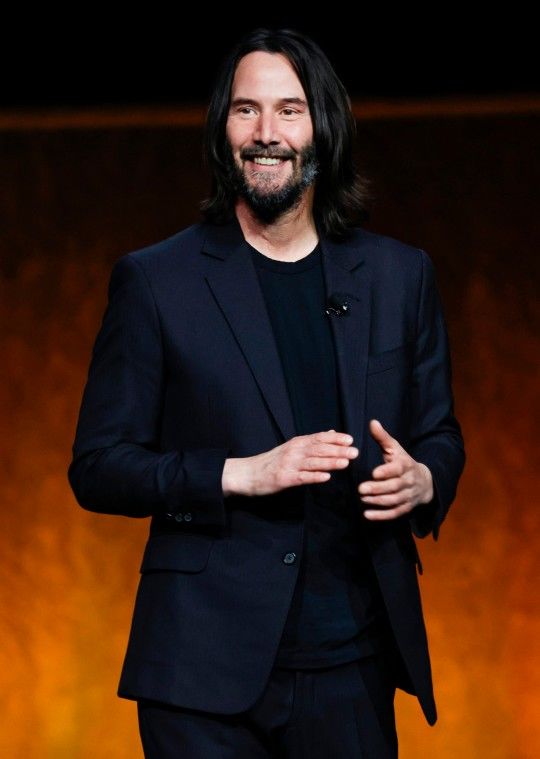 Keanu proved himself to be as down to earth as ever, taking time to chat to the kitchen staff

Not stopping there, he delighted workers by posing for some photos behind the bar.

'One of our cooks was so excited he looked as though he was going to pass out,' Laura joked.

'He didn't explain why he was in Tring, but I didn't ask. When customers come in, they're entitled to sit and have lunch in private without anyone asking about their business.'

She hailed Keanu as a 'lovely' person, but he was out the door soon enough, 'and that was that!'