The chancellor's Autumn Statement offered no plan to revive economic growth, the head of the UK's biggest business lobby group has told the BBC.
Tony Danker from the Confederation of British Industry (CBI) said Jeremy Hunt had instead prioritised stability.

Mr Danker said that without higher growth, the UK would not afford the growing cost of health and social care.

Health Secretary Steve Barclay said that "high growth" industries would benefit from post-Brexit freedoms.

In his Autumn Statement last week, Mr Hunt laid out £55bn of spending cuts and tax rises aimed at bringing down soaring prices while protecting public services.

At the same time, the government's economic forecaster warned households would see their biggest drop in living standards on record in the next few years as living costs surged and the country fell into recession.

Speaking on Sunday with Laura Kuenssberg, Mr Danker said Mr Hunt's statement had been "all about fighting inflation and getting the government budget in some decent shape and that does need to be done".

But he added that "there was really nothing there that tells us the economy is going to avoid another decade of low productivity and low growth".

"Jeremy Hunt did some things which will be very welcome, but he also made businesses and everybody pay more taxes and so the fear is there just wasn't enough there to turn round and say, 'we can grow again'," he said.

"So I don't think he did enough, I think he is going to have to come back with more."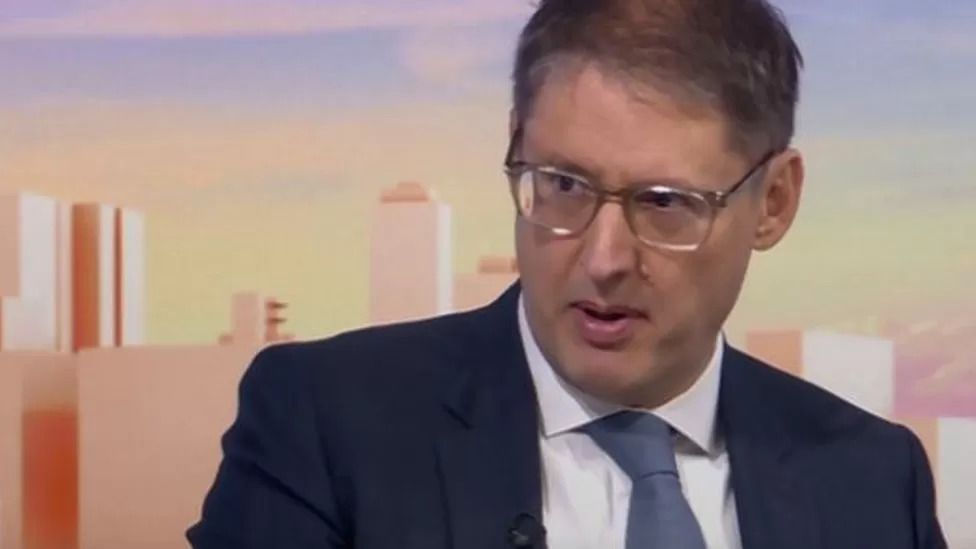 Tony Danker, head of the CBI lobby group
Mr Hunt's Autumn Statement was in large part designed to reassure financial markets after the controversy sparked by his predecessor's mini-budget in September.
Kwasi Kwarteng promised major tax cuts to boost growth, but the unfunded plans spooked investors and caused government borrowing costs to spike.
Mr Danker, who initially welcomed elements of the former chancellor's plans, told the BBC that the tax cuts had clearly backfired.
However, he said some of Mr Kwarteng's other proposals - such as relaxing immigration, regulation and planning laws - needed to be looked at again.
The CBI, which represents 190,000 UK businesses, will see its annual conference kick off on Monday.
Lagged behind

The UK economy has lagged behind those of other developed nations since the pandemic and is expected to be in recession all of next year.

Part of the problem is global, with energy and food prices soaring this year due to the war in Ukraine and Covid.

But the UK also faces significant labour supply challenges, while it is more difficult for small businesses to trade with Europe or access the talent they need due to Brexit.

On Sunday, the government denied a report that senior officials want to move to a Swiss-style trading relationship with the European Union to boost growth.

Switzerland has access to the EU single market but must pay into the EU budget, although any such deal would not mean a return to freedom of movement, the Sunday Times reported.

A government spokesman called the reports "categorically untrue".

Mr Barclay, the former Brexit secretary, told Laura Kuenssberg the UK would not give up "autonomy" over its money, laws and regulation.

He said this freedom would create new opportunities for high-growth industries such as green energy, digital, financial services and life sciences.

"We've protected the research and development budget increase up to £20bn," Mr Barclay added, defending Mr Hunt's wider plans. "We've got £600bn of infrastructure investment. We are seizing the greater opportunities of our freedoms through Brexit."