From the Milibands to the Gallaghers, testosterone-fuelled rivalry is a tale as old as time
Stories of sibling rivalry have been around since Greek and Roman mythology, continuing through the Bible and Shakespeare. None of them, however, traded blows via Oprah interviews, Netflix deals and 400-page tell-all memoirs.

Tensions between "Willy" and "Harold" began when the younger brother married Meghan Markle and "stepped back" from royal duties. When the couple moved to California, they soon sat down for a bombshell chat with Oprah Winfrey which infuriated "The Firm" back home. This has now been followed by a six-hour docuseries and Harry's explosive autobiography. For a couple so obsessed with privacy, they sure do share.

The stream of juicy revelations from Spare (published on January 10) — of cherry-popping, drug-taking, stepmother-disapproving, Taliban-killing, genital frostbite and princely fisticuffs — have widened the rift to historic proportions. The House of Cambridge vs The House of Sussex is now a clash worthy of a George R.R. Martin fantasy epic.

For context (OK, and our own amusement), we've compared the warring Windsors to recent history's other famous feuding brothers, both real and fictional — while working out which one is the Harry and which is the William in each fraught relationship. Let the brotherly battles begin…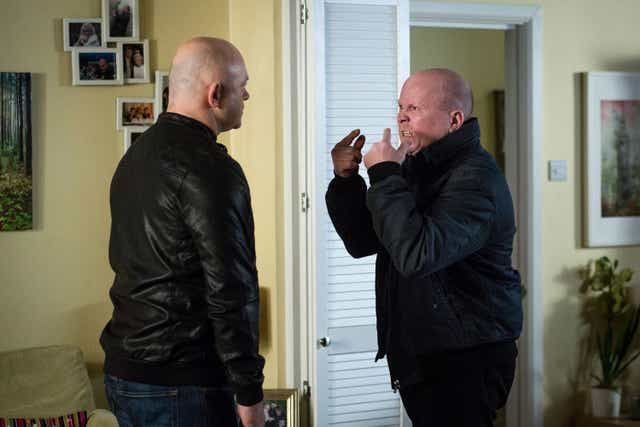 Grant vs Phil Mitchell
Grant vs Phil Mitchell
EastEnders' thuggish, bullet-headed "bruvvers" ruled Walford with an iron first throughout the 90s. Sensible Phil and loose cannon "Grunt" eventually came to blows over women — brassy blondes Sharon and Kathy, as opposed to bouncy brunettes Kate and Meghan — while a long-reigning Queen (their pub's bust of Victoria) looked unamused.
Which is Wills and which is Harry?
Phil is William (Philliam?), left grunting and growling in London while his ex-army little bruv flees abroad. Although Grant is running an ex-pat pub in Portugal, rather than aligning his chakras in a Montecito mansion. Male pattern baldness is an issue for them all. Faaamily innit?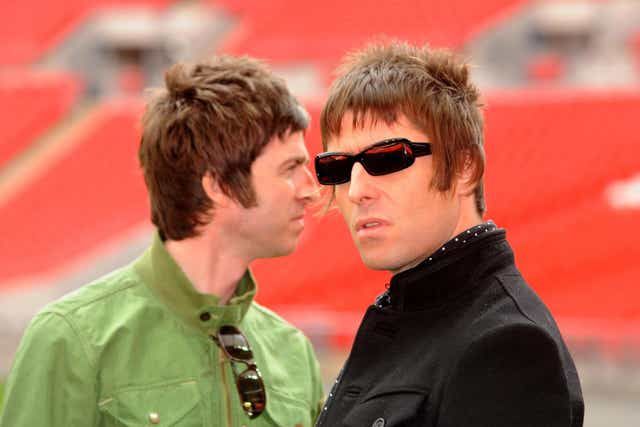 Liam vs Noel Gallagher


Liam vs Noel Gallagher

Britpop royalty Oasis disbanded in 2009 after a final fist fight between the luxuriantly browed brothers. They've been waging a bitter war of words ever since, with "our kid" calling Noel a "sad little dwarf" and "an angry potato". Noel famously described Liam as "like a man with a fork in a world of soup" and once walloped him over the head with a cricket bat. How terribly posh.

Which is Wills and which is Harry? Noel is the steadier senior sibling, Liam the mad-for-it motormouth partial to cigarettes, alcohol and starting fights in empty rooms. Don't look back in anger, lads.


Sherlock vs Mycroft Holmes

The consulting detective and his equally mega-brained elder brother have had a simmering rivalry since childhood. Sherlock teases government bigwig Mycroft for putting on weight, while Mycroft worries about "brother mine" taking drugs. Ahem.

Which is Wills and which is Harry? As a pillar of the British establishment, Mycroft is William. High-functioning sleuth Sherlock is Harry, a maverick outsider who's been known to kill baddies (albeit fewer than 25). With sharper cheekbones and a flapping Belstaff coat, he could become "Stately Holmes", with Meghan as sidekick "Dr Wellness".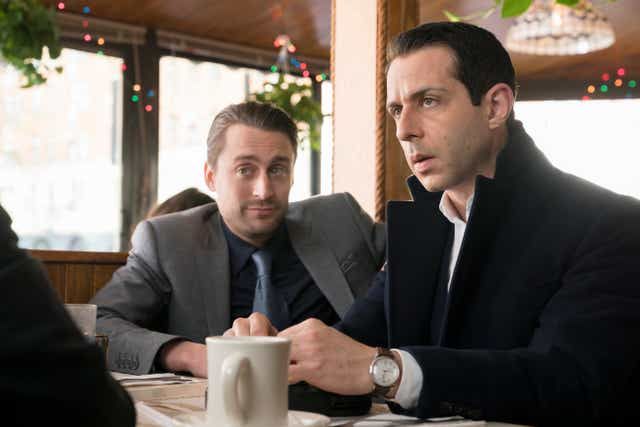 Kendall vs Roman Roy
Kendall vs Roman Roy

In HBO's dynastic drama Succession, the sons of multi-billionaire mogul Logan Roy bicker, backstab and drop F-bombs in their bid to inherit his Waystar Royco media conglomerate. Roman's nickname of "Romulus" even nods to the founder of Rome who killed his twin Remus.

Which is Wills and which is Harry? Kendall is Wills, the heir apparent desperate for daddy's approval. Roman is the immature brat who can't stop shooting his mouth off. His fixation with colleague Gerri also echoes Harry losing his virginity to an older woman - although their flirtation plays out in boardrooms and hotel suites, rather than a field behind a pub.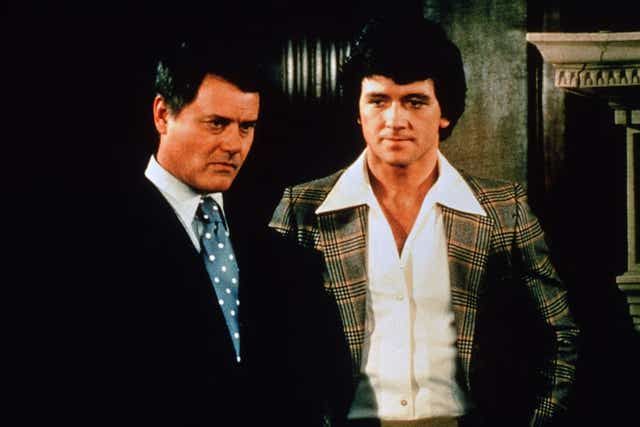 JR vs Bobby Ewing
JR vs Bobby Ewing

They might not be properly blue-blooded but the Dallas siblings were oil barons, at least. They were forever battling for parental favouritism and control of family firm Ewing Oil, while their glossy-haired wives competitively power-dressed and exchanged dirty looks across Kensington Palace. Sorry, Southfork Ranch.

Which is Wills and which is Harry? William is JR, the ruthless charmer who inherits the company. Harry is the altruistic moderniser. Like Bobby, he's probably hoping to wake up and realise it was all a bad dream.


Mufasa vs Scar

Hamlet-inspired Disney classic The Lion King depicts the murderous rivalry between noble Mufasa and his power-hungry younger brother. Sly, bitter Scar plots to kill first Mufasa, then cub prince Simba, so he can seize the Pride Lands throne for himself. Luckily he's defeated and torn to pieces by hyenas. Well, it's the Circle Of Life. Or something.

Which is Wills and which is Harry? Both princes have thinning manes but William is king of the jungle, while Harry lazes and schemes in the sun. Perhaps the princes should sing "Hakuna Matata", man-hug and make up.


The Hound vs The Mountain

The two most feared warriors in Westeros were Sandor "The Hound" Clegane and his elder brother Gregor, aka "The Mountain". The hirsute hulks hated one another since boyhood, when sadistic Gregor shoved Sandor's face into a fire during a squabble over toys. Game Of Thrones fans demanded a duel, dubbed "Cleganebowl" by meme-makers. In the much-maligned final season, they got their wish. Result? Both died but The Hound did so heroically.

Which is Wills and which is Harry? Hard to say but forget broken necklaces and dog bowls. We're talking gouged eyes and crushed skulls. In those skirts and with winter coming, don't rule out a frostbitten penis either.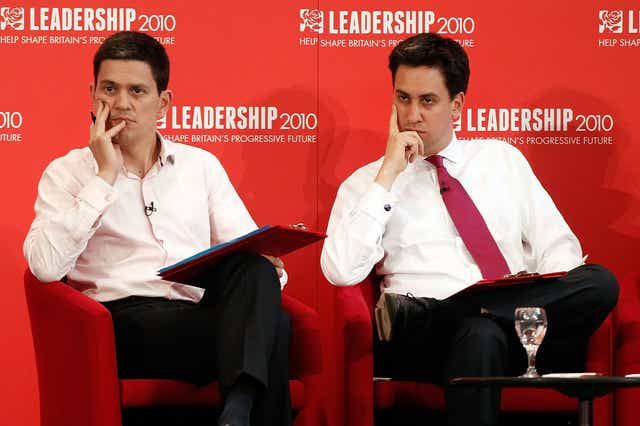 Ed vs David Milliband
Ed vs David Miliband

Who needs Buckingham Palace when we've got the Palace of Westminster? Elder sibling David, widely seen as the more gifted politician, was hot favourite to win the 2010 Labour leadership race - until brother Ed decided to run against him. Union backing propelled the bacon sarnie-scoffer to a shock narrow win.

Which is Wills and which is Harry? David might be the elder brother but he's Harry, having resigned as an MP and moved to the US in a huff.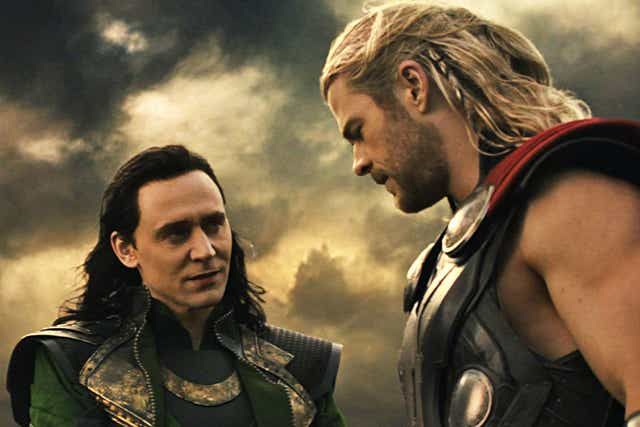 Thor vs Loki
Thor vs Loki

Avengers and princely parallels assemble. One of the standout relationships in the seemingly endless Marvel universe is the enmity between Thor, the God of Thunder and King of Asgard, and his trickster little brother. Loki actor Tom Hiddleston has described it as "like King Lear but nastier".

Which is Wills and which is Harry? As heir to Odin's throne, golden boy Thor is basically William with bigger biceps, more hair and a hammer. Meanwhile, "God of mischief" Loki is a jealous narcissist with his own streaming TV show. Remind you of anyone?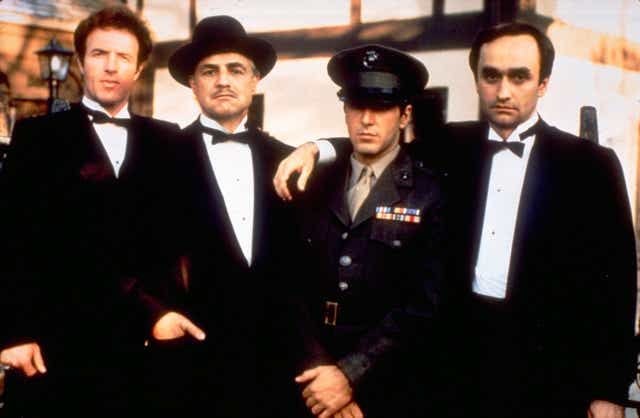 Michael vs Fredo Corleone
Michael vs Fredo Corleone

Not to be confused with the Cadbury's chocolate frog (he has two Ds), Fredo was the weak, womanising middle brother in The Godfather's crime family. When young buck Michael was made Don, resentful Fredo betrayed him to gangland rivals. Realising Fredo was the traitor ("I know it was you. You broke my heart"), Michael delivered the kiss of death - although he tactfully waited until their mother was dead to order his brother's execution.

Which is Wills and which is Harry? Well, only one of them "went against the family". Perhaps Harry should check for horse's heads at bedtime.