The foreign secretary has accused Iran of spreading "bloodshed and destruction" around the world - amid reports of Iranian-made drones being used in Russian attacks on Ukraine.
Speaking at a security conference in Bahrain, James Cleverly also warned that Tehran's nuclear programme was "more advanced than ever before".

His speech came ahead of England's opening World Cup game against Iran.

Mr Cleverly is due to attend the match in Qatar on Monday.

Speaking at the Manama Dialogue international security conference on Saturday, Mr Cleverly said Iran and Russia were threats to the security of the Middle East.

He said: "Today the Iranian nuclear programme is more advanced than ever before and the regime has resorted to selling Russia the armed drones that are currently killing civilians in Ukraine.

"As their people demonstrate against decades of oppression, Iran's rulers are spreading bloodshed and destruction across the region and as far away as Kyiv.

"Britain is determined to work alongside our friends to counter the Iranian threat, [prohibit] the smuggling of conventional arms, and prevent the regime from acquiring a nuclear weapons capability."

Mr Cleverly's comments on Iran come at a time of heightened tensions.

Earlier this month, Iran admitted for the first time that it had supplied drones to Moscow, but claimed it was only before the invasion and there was no evidence they had been used in conflict.

But the West believes Russia has used the drones in Ukraine to hit key infrastructure sites, leaving millions of people in the country without electricity.

There are also fears Iran that is going back on its 2015 promise to limit nuclear activities in exchange for lifting of sanctions.

The foreign secretary also said that the Royal Navy had seized missiles being smuggled out of Iran twice this year, and he highlighted the effect of Russia's invasion of Ukraine on global food security.

"Day after day, Putin's war is inflicting yet more suffering on Syrians and Yemenis, who were already enduring the privations of humanitarian emergency, and he's having an impact on ordinary Lebanese, caught up in economic crisis," he said.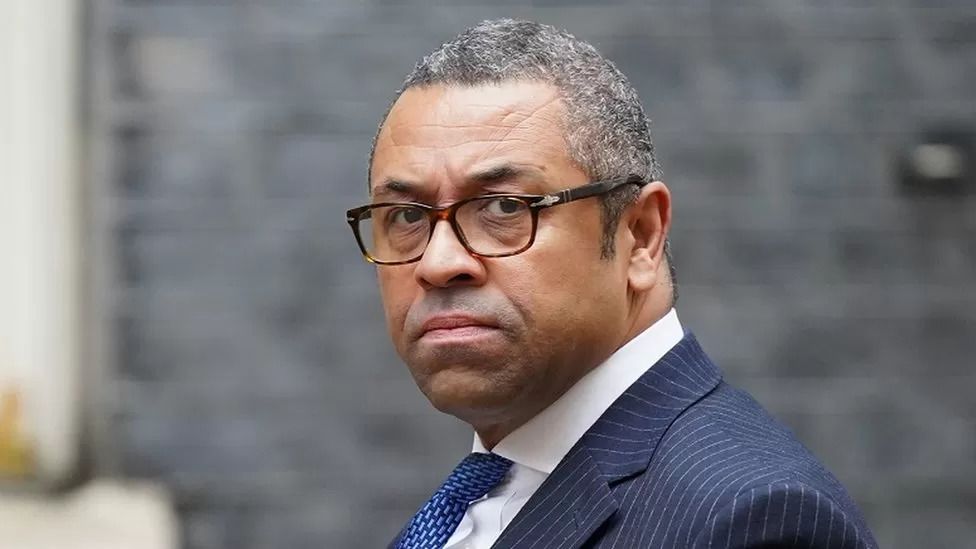 Foreign Secretary James Cleverly has reaffirmed the UK's commitment to stopping Iran from producing nuclear weapons
Earlier this week, the UK government imposed more sanctions on Iranian officials linked to the ongoing brutal crackdown against anti-government protests.
The demonstrations against Iran's clerical establishment erupted two months ago after the death of Mahsa Amini, a 22-year-old woman who was detained by morality police for allegedly breaking strict hijab rules.
At least 362 protesters, including 56 children, have been killed and 16,000 arrested, according to the Iranian Human Rights Activists News Agency (HRANA).
On Wednesday, Ken McCallum, the director general of MI5, said that Iranian intelligence agents had been targeting people in the UK. This included at least 10 threats since January alone to kidnap or even kill British or UK-based people perceived as enemies of the regime, he said.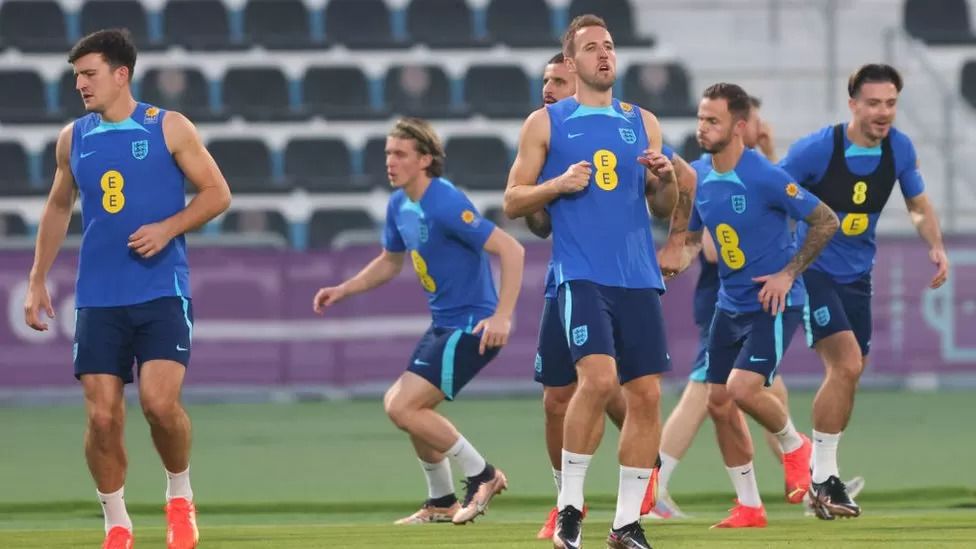 England are set to play Iran in their opening World Cup match

Mr Cleverly will travel to nearby Qatar to watch England take on Iran in their opening World Cup match on Monday.

It comes after the foreign secretary was called "shockingly tone-deaf" after saying LGBT footballs fans who attended the tournament in Qatar should show a "little bit of flex and compromise" and be "respectful of the host nation", where same-sex activity is illegal.