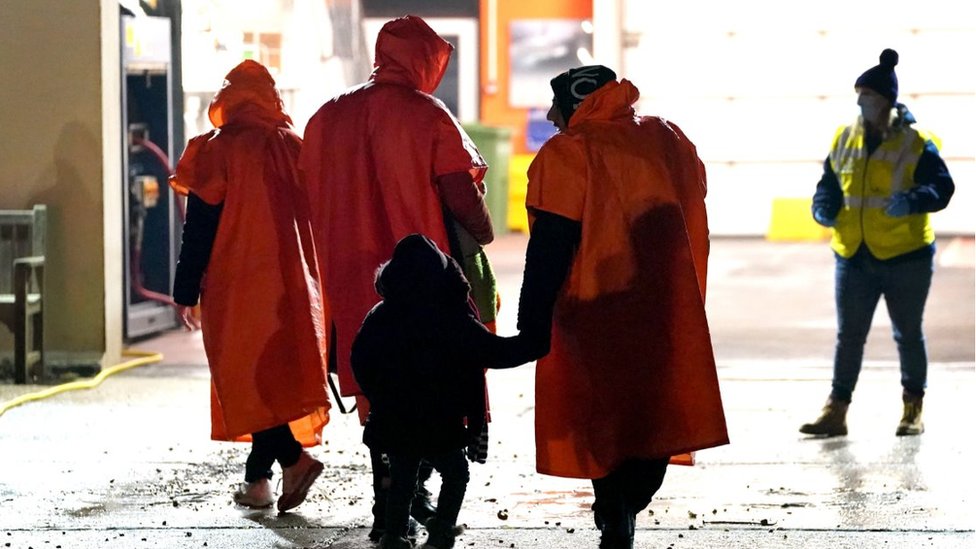 Controversial Illegal Migration Bill Passes First Reading in Parliament, Faces Opposition and Criticism
The UK government's proposed Illegal Migration Bill, currently being debated in Parliament, would allow for the detention and removal of people arriving in the UK in small boats.
The bill has faced opposition from some members of the Conservative party and criticism in the House of Lords.

The cost of implementing the bill, estimated to be between £3bn and £6bn over the next two years, is a major concern.

The bill aims to act as a deterrent, but the deterrent effect has been described as an "unknown factor" by a Home Office source.

The Refugee Council has criticized the bill, stating that it will not solve the problem of refugees seeking protection in the UK.

The government plans to publish its economic impact assessment of the bill in the future.

The Home Office has announced that the annual cost of the current asylum system has reached £3 billion.

The government plans to address this issue with the introduction of the Illegal Migration Bill, which aims to deter migrants from attempting to come to the UK illegally by increasing the likelihood of detention and swift removal.

The bill is intended to make it clear that coming to the UK illegally will not be tolerated and will result in consequences.