The UK's childcare costs are now in the top three most expensive across the developed world with one in three (32%) families who use formal childcare admitting they have to rely on some form of debt to cover their costs.
More than three in four mothers (76%) who pay for childcare say it no longer makes financial sense for them to work, a survey of thousands of parents has found.

A new report by the charity Pregnant Then Screwed warns the ever-increasing costs of childcare are driving families into debt - or preventing them from having children altogether.

The UK's childcare costs are now in the top three most expensive across the developed world, with one in three (32%) families who use formal childcare admitting they have to rely on some form of debt to cover their costs.

Among them is Charlie Taylor Castanheira, 26, who will take on around £15,000 of debt to cover her daughter's nursery fees so she can return to university to train as a barrister.

Charlie was working as a paralegal when she became pregnant with Piper-Rose, now two-and-a-half.

She had hoped to return once her nine-month maternity leave ended, but despite answering emails as late as three hours before giving birth, it quickly became apparent the law firm she worked for was not willing to honour the promise of flexible working.

"It was horrible. I did genuinely love the job and it was really well placed for me to go on to university," she said.

When Piper became old enough to attend nursery, Charlie took on some work in retail.

She added: "I then got stuck in the cycle, because the government help stopped because I was working. So I couldn't stop working to go back to university because the costs were too high."

Her entire salary was swallowed up by nursery fees, but Charlie said it was important for Piper to continue attending: "She absolutely adores nursery. She's made so many friends and her skills have grown so rapidly."

"But my paycheque is null and void at this point," she said.

Charlie, who still dreams of working as a barrister, grew concerned about how the "career break" was impacting her prospects.

"A lot of law firms and chambers don't see retail work as counting towards your career, so it looked like I had a career break of nearly four years," she said.

She eventually decided with her husband that, rather than waiting for Piper's 30 free nursery hours to kick in, they would take out loans so she could go back to university.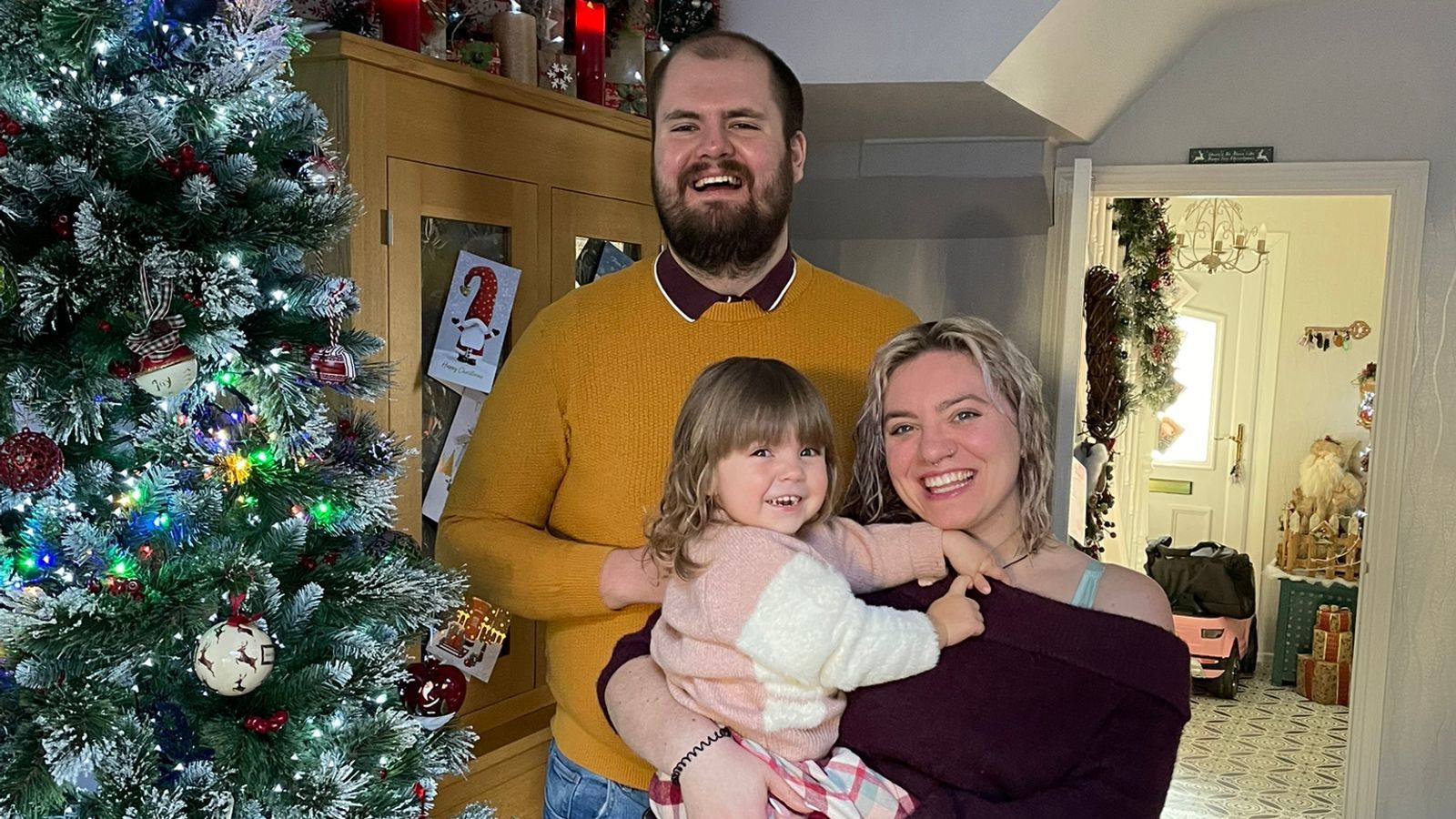 Families 'cannot afford' children
Pregnant Then Screwed surveyed more than 24,000 parents and found that one in ten parents (11%) say childcare costs are the same, or more than, their take-home pay.
For one in five (22%), costs add up to more than half of their household income.
More than four in ten parents (45%) have said they often find themselves choosing between paying for childcare and household essentials.
While Charlie said she only wanted one child, "three of my close female friends who have a child the same age say they can't afford a second".
With the next general election less than two years away, 96% of families with a child under three years old are more likely to vote for the party with the best childcare pledge, the survey also found.
Women with young children feel let down by the government - 98% of women using childcare think it is not doing enough to support them.
Charlie is among those disillusioned with the way politicians are dealing with the issue. She has even decided to try to get into politics herself, as an independent in the Tamworth area.
She said: "I don't think any major party accurately covers the issues surrounding childcare. It's very much a one-size fits all approach."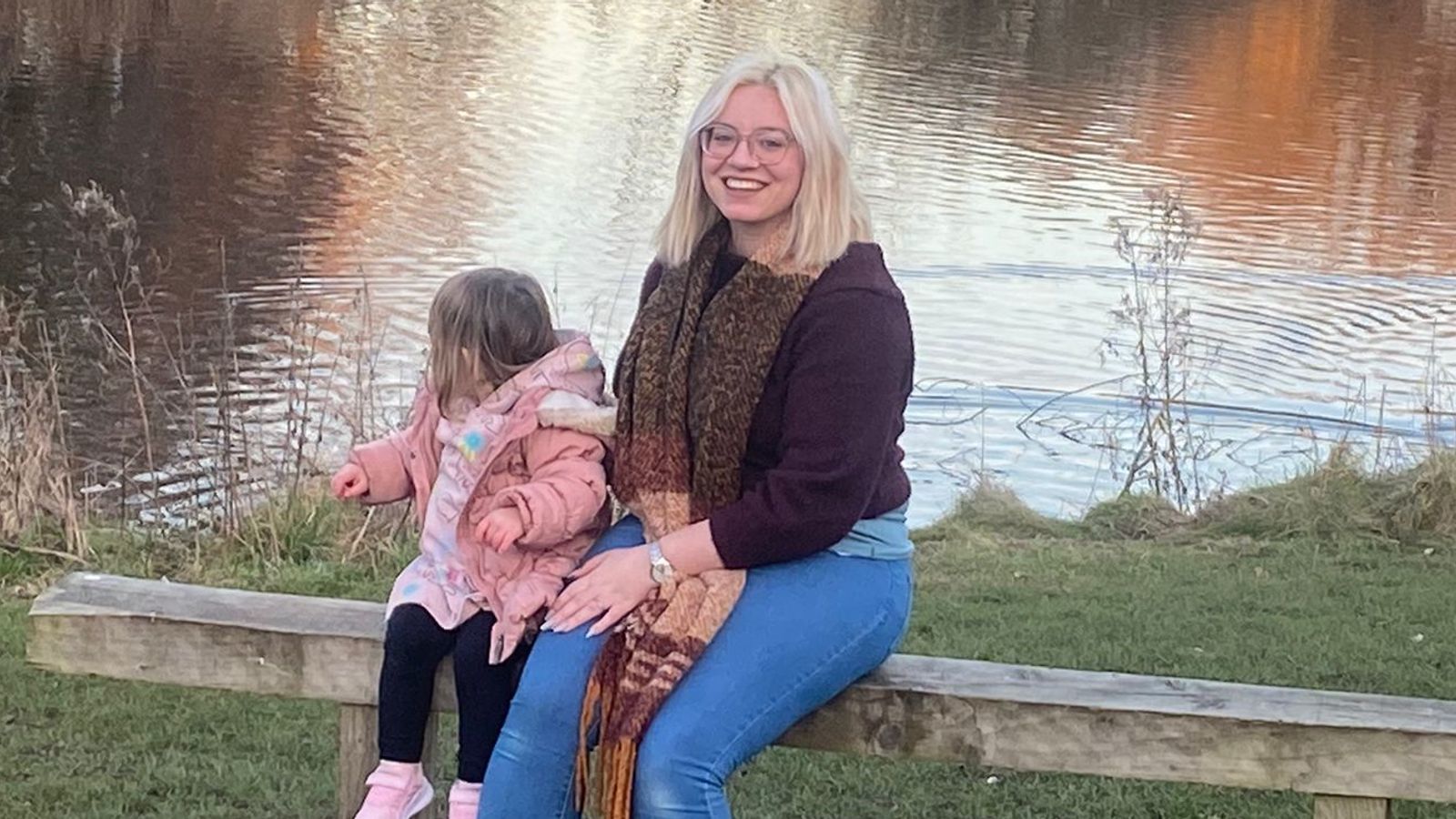 'Parents at the end of their tether'

Pregnant Then Screwed has launched its Cry for Help campaign, created in partnership with Saatchi & Saatchi, where the shrill sound of a baby's cry will be played across Spotify and at billboards around London.

Born from the scientific insight that human brains are hardwired to respond to the sound of a baby crying, the campaign cry has been developed in partnership with Professor Lauren Stewart, professor of psychology and founder of the music, mind and brain MSc course at Goldsmiths, University of London.
Joeli Brearley, founder and CEO of Pregnant Then Screwed, said: "This is our ultimate cry for help. Parents are at the end of their tether.

"Many have now left the labour market, or work fewer hours because our childcare system has been abandoned by this government.

"We don't just have a cost of living crisis in the UK, we have a cost of working crisis with one in 10 mothers now paying to go to work, and that's if they can even secure a childcare place - we've lost thousands of providers in the last year because they simply cannot afford to remain open.''

Becca Lyon, Head of Child Poverty at Save the Children UK, added: "The evidence of our broken childcare system is there in plain sight - it is not working for parents, children, or providers.

"These statistics confirm what we are hearing from the parents we support - many of them would love to get back to work or increase their hours, but they simply can't afford to."