Before you so much as lift a rake, considering what you're going to grow, where you're going to grow it and - crucially - when you're going to sow or plant it will help you to get the most from your garden...
The importance of planning at the start of a new growing season can't be over emphasized. Before you so much as lift a rake, considering what you're going to grow, where you're going to grow it and – crucially – when you're going to sow or plant it will help you to get the most from your garden.

Read on or watch our video to discover how to plan for your best growing season yet!

Right Plant, Right Place

It pays to take time to get to know your garden. For instance, observing where the shade falls will help you to pick the right plant for the right place.

Tender crops like tomatoes, peppers and squash will thrive in a sunny part of the garden, while leafy greens and many fleshy herbs and salads will prefer a part-shaded area, particularly in hot climates. In a sunny garden, pockets of shade can be created by growing taller plants in front of shorter ones – for instance, you could grow sunflowers in front of lettuces, which prefer to hide from extreme heat.

Planning in this way also flags up variations in wind exposure, essential for ensuring healthy plants. For example, climbing beans can get damaged in a windy area, while corn, which is pollinated by light wind, may be a better choice for this spot.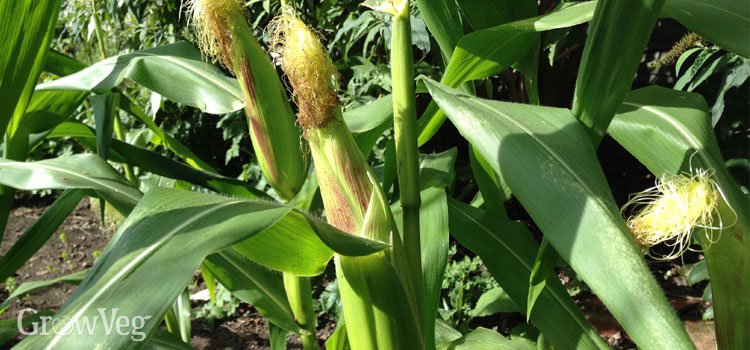 Rotate Crops Effectively

Keeping track of what you plan to grow where makes crop rotation a lot simpler. Rotating crops from the same family to a new bed each year reduces the opportunities for pests and diseases to build up in the soil, and it helps to keep the soil in great condition. To help make this simple, our Garden Planner flashes red in areas that were previously occupied by plants from the crop rotation family.

Different crops place different demands on the soil – cabbage, for example, is a very hungry plant, so it's a good idea to grow it after beans or peas which will actually help to enrich the soil by fixing nitrogen, an essential plant macro-nutrient. Once you've harvested your cabbages the soil will be less rich, so you could replant with root crops such as carrots which don't need high fertility to grow well.


What to Sow When

Once you've chosen what you'd like to grow, it will help to know when everything can be sown, planted and harvested. A good garden plan will include key dates for these activities, so nothing is missed out or forgotten as the season gets busier.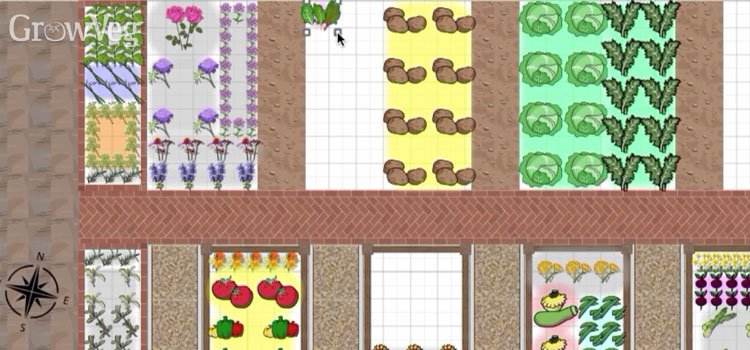 This is where our Garden Planner comes into its own. Having decided where to position everything, you can then click on the accompanying Plant List to see exactly when to sow indoors, sow or plant outdoors, and harvest, based on climate data for your location. The Garden Planner will even send you timely sowing and planting reminders twice a month to help keep you on track.

The Garden Planner will also show you precisely how many plants you will need for the space you have available, so you know how many you need to sow or plant.

This means you can buy just the right number of seed containers, potting soil, and plant supports, so you'll have them to hand when you need them rather than rushing out last minute. It also means you won't accidentally overspend in the excitement of seed shopping!


Make Best Use Your Space

Proper planning means you can keep your plot as productive as possible, for as long as possible – so, as soon as one crop's finished, another is waiting in the wings to replace it.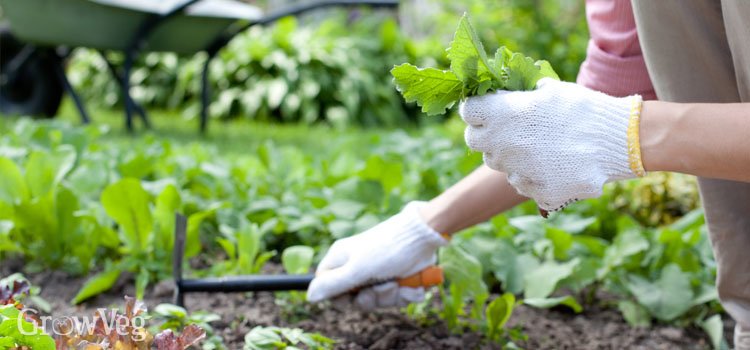 The Garden Planner's Succession Planting tool makes planning this easy. Start by setting the months that each plant will be growing in your garden. You can then view your plan in a specific month to see where gaps appear as crops are harvested. You can filter the selection bar to show plants suitable for setting out during that month. Then it's just a matter of choosing a crop, and dropping it into the space. That simple bit of planning will double the number of harvests you'll get from the same piece of ground.

Planning your garden should be top of any gardener's to-do list. Working out the best layout for your crops can be hugely satisfying and sets you up for success – saving you time, money and unnecessary disappointment. Let us know what you've got planned by dropping us a comment below.