When 33-year-old Sarah Everard and 19-year-old Richard Okorogheye went missing in separate incidents in March this year, their cases turned a spotlight on missing person investigations. It led to questions about how certain reports were handled by the Metropolitan Police and why some cases were amplified more than others.
In the Met Police operations room covering Bromley, Croydon and Sutton, Insp Paul Sheffield checks his computer screen every few seconds. It constantly updates as 999 and 101 calls come in.

During weekend and overnight shifts, there is one type of incident that dominates - missing person reports.

The South Area Borough Command Unit handles the most missing person reports of any operations room in the capital. It saw 5,600 reports last year alone.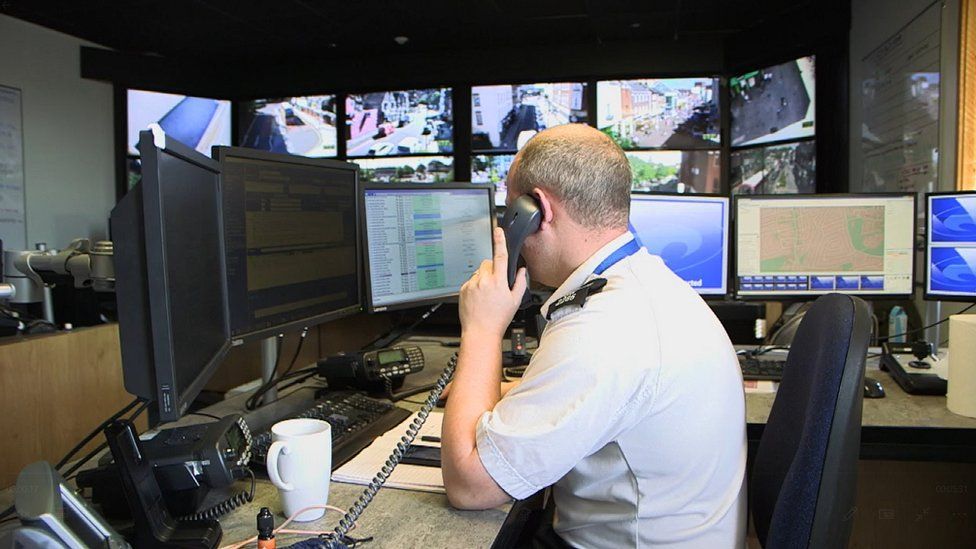 During weekend and overnight shifts, missing person reports dominate The South Area Borough Command Unit

Across the Met, there were 36,859 missing person reports in the year up to April 2021. During a Friday or Saturday night, it's not unusual for 25 reports to come in within half an hour.

The Met Police lead - and national lead - for missing persons, Supt Rob Shepherd, says Croydon alone has more missing person reports each year than the whole of Germany does. This is due to the high number of care homes, mental health facilities and hospitals in the borough, as well as an immigration centre.

Some people who go missing are well known to the team and young people living in care homes are particularly likely to be reported multiple times, some even on as many as 400 occasions.

Supt Shepherd explains how some young people are reported missing daily as they have broken their curfew. This, he says, puts immense pressure on police.

The Met's solution to this is to encourage residential settings to sign up to a new protocol called Operation Philomena. It's an agreement that care homes and local authorities will take greater responsibility when their residents go missing by calling around friends and family first.

Despite this, take-up across the capital has been patchy. Last week, the unit had 64 live missing person investigations logged. Eighteen of them had come in within the previous 24 hours and officers were particularly concerned for the welfare of a 15-year-old girl, reported missing by a family member.

Because the number of incoming missing person reports is so high in the Sutton operations room, a triage system has been introduced. It is Insp Sheffield's job to make a quick decision about which cases are low, medium, or high risk.

The majority of London's missing person reports are identified initially as medium risk and passed on to the inspector in charge of 999 response policing. Despite her age, the 15-year-old was initially put into this category, partly because she had been in contact with the police before.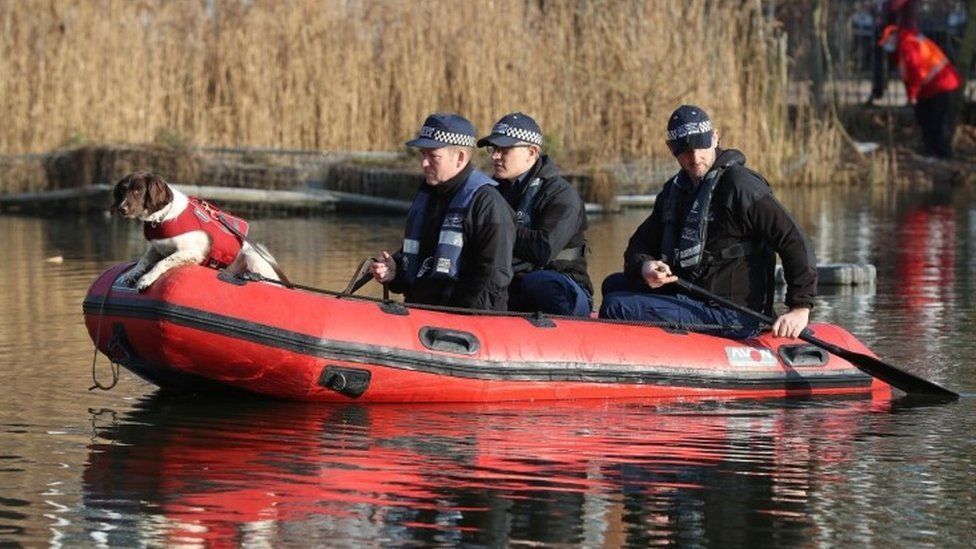 Police officers searched Eagle Pond on Clapham Common after Sarah Everard was reported missing

Only 10% of people reported missing in London are identified as high risk.

Insp Sheffield says his years of experience help him recognise red flags that a case might be in this most serious category: "Definitely suicide markers, what was the last thing they said to the person before they left, where they were going, history and possibly what are the circumstances to why they're being reported missing."

Supt Shepherd insists all decisions are information based and regularly reviewed - he rejects recent allegations that some missing person investigations are impaired by racial bias. "The factors that we look at have no part in whereabouts in London you are from, or what colour you are or what religion you belong to - it is purely based on the risks presented in front of us," he said.

But what about "pushy" families or those more confident in speaking to organisations such as the police - can they get their cases amplified more easily or bumped up to the high-risk category more quickly?

Supt Shepherd acknowledges that there may be some cases where pressure is brought by families who advocate loudly but says that would not influence an investigation. The resources available to his team for high-risk people cannot be used "all day, every day for every missing person", he said.

But these resources are now being used to track the missing 15-year-old - she's been moved into the high-risk category after new information emerged that she had been stabbed.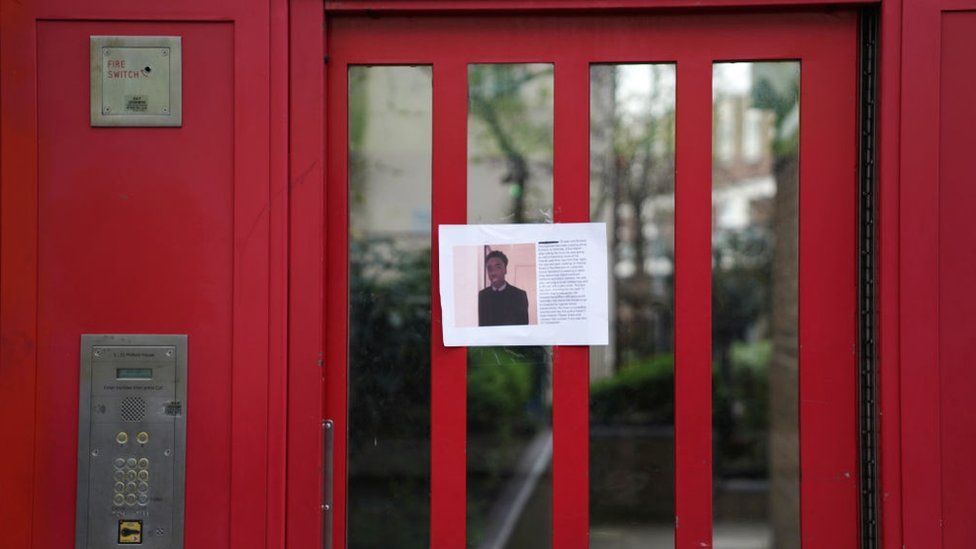 Like all high-risk cases, her investigation has been sent to detectives on the Missing Persons Unit which has greater powers and more investigative tools at its disposal.

Det Insp Mark Hine explains that this includes "phone work". He does not go into detail but with top level sign-off, phones can be tracked and financial records accessed.

The Missing Persons Unit is also home to specialist officers with experience tackling the exploitation of children by gangs. There is a strong link between young people going missing and "county lines" drug-dealing, which sees children couriering drugs from cities to the suburbs and rural areas.

The 15-year-old's story is becoming more and more complex as time goes on. She has checked in with family but not the responsible adult she is meant to be living with and she is now being treated as both a suspect and a missing person because of another stabbing incident.

Her risk level is constantly re-assessed and drops back down to medium when officers make contact with her by text. It seems she does not want to be found.

Detectives hit the phones and pin down an address where the girl is thought to be staying. A team is dispatched but when they get to the flat in south London, she has gone.

Since the disappearance of Sarah Everard in south London earlier this year, other families who have reported loved ones missing have questioned why this case received so much media attention.

Despite her young age, the missing 15-year-old will not make the headlines. Supt Shepherd says that reality is not only down to the Met Police.

"It's very difficult for us as the Met to dictate what ends up in the media and what doesn't. We look at each case and the more risk and the more worried we are about an individual, the more likely we are to put out an appeal on our social media sites and then from there it is often the media who take up those stories, or don't," he said.

Last year, over 99% of the Met's missing person cases were resolved, with 72% of people found within the first 24 hours of being reported to the police, and 86% within 48 hours.

The 15-year-old was found in south London the following day and arrested for an outstanding offence.

But for every person found, another goes missing and the search begins again.