Most of the households on prepayment meters are vulnerable or low income - those who can least afford to pay the higher costs.
Households on prepayment meters will no longer pay more for their energy than those on direct debits, the chancellor is expected to announce this week.

The "prepayment meter penalty" will end in July, saving more than four million households around £45 a year at a cost of £200m.

It will be managed through changes to the government's energy price guarantee and, after this ends in April 2024, energy regulator Ofgem will be asked for ways the change can be made permanent.

Ahead of his spring budget this week, Chancellor Jeremy Hunt said: "It is clearly unfair that those on prepayment meters pay more than others.

"We are going to put an end to that."

Energy suppliers have said prepayment meters cost more to manage - supplying vouchers and collecting payments, for example - blaming this for the higher prices.

But most of the households on prepayment meters are vulnerable or low income, meaning the higher tariff and inability to spread the cost across the year are hitting those who can least afford to pay.

The chancellor will also be announcing a number of changes to benefits to get more of the sick, disabled and welfare claimants back into work.

The system used to assess eligibility for sickness benefits, for example, will be axed, allowing claimants to receive benefits after they return to work.

Over 50s will be targeted with more skills training, while parents will be given more help with childcare costs, which are among the most expensive in the world.

Mr Hunt will raise the maximum universal credit childcare allowance - which has been frozen at £646 a month per child for years - by several hundred pounds.

The Treasury has not given the exact amount.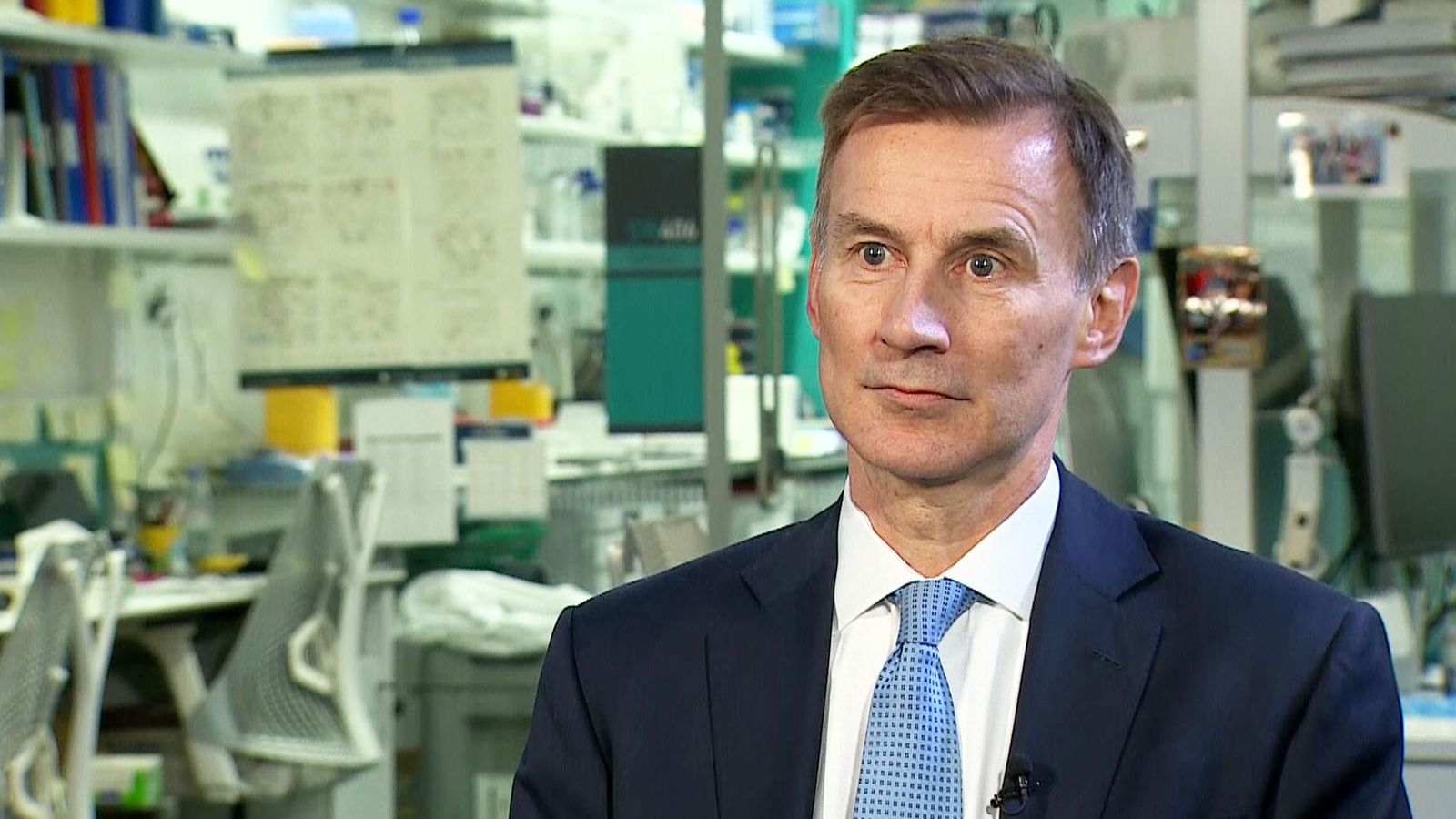 The government will also start paying parents on universal credit childcare support upfront, rather than in arrears.

Government figures show that more than half a million workers have vanished from the workforce since the beginning of the COVID-19 pandemic.

This is among the factors that have been stifling productivity and economic growth.

Syma Cullasy-Aldridge, chief campaigns director at the Confederation of British Industry, said firms are struggling to fill more than one million job vacancies in the economy.

She said it was "absolutely right" that childcare support for those on universal credit will be paid upfront, but called for a review into childcare "to ensure it works for everyone", as well as reform of the apprenticeship levy to help over-50s back into work.

The TUC said changes such as greater childcare support are "long overdue" and welcomed "an end to assessments that cause anxiety instead of helping people achieve their aspirations".

But, the union's general secretary Paul Nowak said proposals to increase the use of sanctions are "worrying".

Scope's director of strategy James Taylor said: "To be successful these proposals must lead to a more person-centred system that offers specialist, tailored and flexible back to work support.

"Those that want to work should be supported. But for some, that's not an option and disabled people shouldn't be forced into unsuitable work."

Labour's shadow work and pension's secretary Jonathan Ashworth said: "Over recent months, Labour has outlined welfare reforms to get Britain back to work and now the Tories are following our lead."